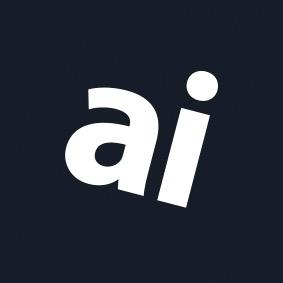 Why you can trust AppleInsider
Jabra Elite 4 Active earbuds review: ANC for much less than AirPods Pro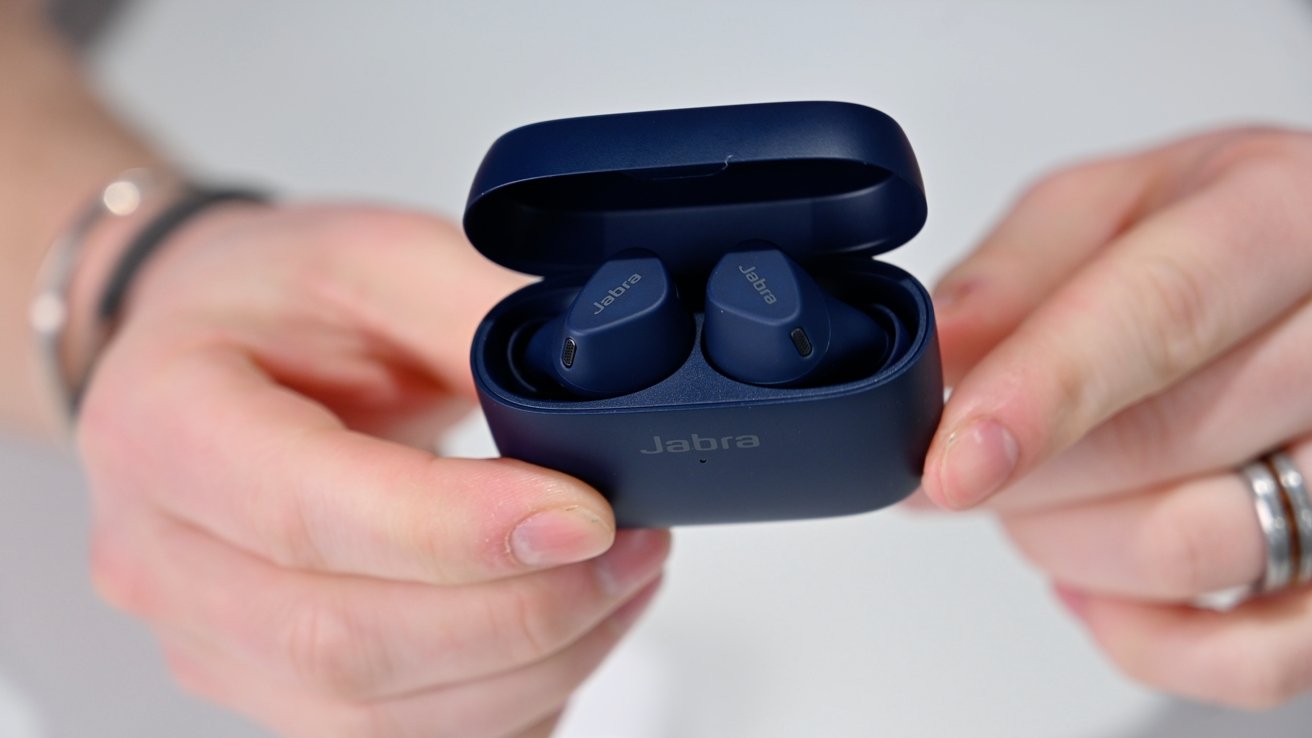 Jabra Elite 4 Active earbuds
4.0 / 5
---
Jabra's Elite 4 Active earbuds boast quality active noise cancellation with a price tag at just above a hundred dollars, or effectively providing AirPods Pro ANC for AirPods money.
The Jabra Elite 4 Active is an overall reliable set of earbuds geared towards fitness users and casual users. Available in Mint, Navy, and black, they offer all of the usual features of high-end earbuds, including being wireless in design and ANC.
Design and quality
Jabra's latest fitness-focused buds sport a familiar design borrowed from its prior models. They're traditional earbuds with swappable silicone ear tips that offer passive noise cancellation when in your ears.
The bulbous body nestles in your ear and stayed put well during our strenuous testing. This will always be subjective, and everyone's ears are different.
Our ears have struggled with most earbuds, and they don't stay in for long. We usually rely on some sort of fit wings to ensure they don't fall out.
Earbuds destined for the gym need to stay in more than most other earbuds. During a workout, you could be laid down on a bench, running on a treadmill, facedown while doing push-ups, and everything in between.
Throughout all our testing, they dislodged from our ears only once.
The Elite 4 Active are also very durable, with its IP57 resistance meaning they can be submerged in a meter of water for 30 minutes without issue. They also can keep any dust or debris from making ingress.
This is far beyond the IPX4 resistance found on AirPods and AirPods Pro.
Jabra also retained a similar case design for the Elite 4 Active that it has used on many of its recent earbuds. It's a vertical clamshell-style case, most akin to AirPods Pro. Unlike AirPods Pro, however, it can stand up.
We prefer having the case that can stand up, which makes it much easier to slip the buds back into the case when done. The downside is the lack of wireless charging, so you'll have to rely on USB-C for recharging the case.
Without wireless charging, USB-C is the best we can ask for, but if you're entrenched in the Apple ecosystem, you may not have a plethora of USB-C cables quite yet. One is bundled in the box, so it can either start your collection or grow it.
Jabra has some excellent battery life here, with the earbuds lasting up to 7 hours on a single charge. That's an hour more than what the third-generation AirPods are capable of — and that's without noise cancellation.
If you turn off noise cancellation, your battery life should exceed those numbers.
If you combine the earbuds battery with the battery contained in the case, the total jumps to 28 hours. That's just shy of AirPods 30-hour total.
There are four MEMS microphones onboard the Elite 4 Active, used for calls and noise cancellation. MEMS stands for a micro-electro-mechanical system, but the only part you need to care about is the quality of said mics.
We made several phone calls in windy outdoor situations and indoors, and our voice was typically clear on the other end. There were times the wind was just too much, but they were few and far between.
You can see the small grille placed atop each microphone to help prevent wind distortion.
Noise cancellation
What sets the Jabra Elite 4 Active apart is its balance of features. We're talking about good battery life, quality ANC, and while so much more affordable than AirPods or AirPods Pro.
We couldn't test the active noise cancellation out on a flight — one of the most common environments to test ANC — but we did try in several others. While in the car, at home with the furnace running, and with simulated plane noise, the Elite 4 Active did a solid job.
It wasn't the best ANC we've tried, but it was one of the best at the sub-$200 price point.
Besides noise cancellation, the Jabra Elite 4 Active also has a passthrough audio mode called HearThrough. This is Jabra's version of Apple's Transparency mode that allows you to hear what's going on around you.
ANC is great, but sometimes you need to be more aware. Say, jogging down the road.
After being used to Apple's Transparency mode, we felt let down by the Elite 4 Active. HearThrough wasn't as reliable as we wanted it to be. We could hear someone talking and hear a car horn, but low noises were still somehow missed, like loud footsteps.
Still, it was enough to keep us safe and comfortable during outdoor workouts and bike rides.
Sound quality
We've always had pleasant experiences listening to Jabra's earbuds, and the Elite 4 Active are no exception. They're enjoyable, clean, but don't blow us away.
Vocals are usually crisp and clear and stand out from the mix. We did notice a little harshness on the highs if we had the volume up, but the bass never blew out.
We primarily tested the "classic rock" and "rock-pop" genres, which align with our taste. Queen's guitar-rich tracks resonated in our ears while Freddy Mercury's voice shined.
But those rock tracks also highlighted the shortcomings in the soundstage, as it comes out too narrow, as if coming from a tiny source.
With the classic rock songs, you want that broad soundstage where it has room to breathe. We hear this on higher-end earbuds like the MW08 Sport from Master & Dynamic or the Bose Quiet Comfort earbuds.
They're touting custom 6mm drivers that deliver some good base, just nothing out of this world. Bass is important to motivate you during a workout, so it's good that they have some grunt in them.
This is especially true when you tune the audio to reflect that. Like all of Jabra's buds, you can go into the companion app and adjust it as you need.
Jabra has several presets for you to choose from, such as Bass Boost and Energize, but you can adjust it yourself too.
Should you buy the Jabra Elite 4 Active earbuds?
Another neat feature of the Jabra Elite 4 Active is the locating abilities within the accompanying app. It isn't as robust as Apple's Find My, but it at least pins the last known location the earbuds were seen.
This can be just enough to know you left them at the gym versus somewhere in your home.
Jabra has several Android-specific features for the Elite 4 Active that don't work on iPhone. They work with Amazon Alexa built-in as a virtual assistant, support Google Fast Pair, and support Spotify Tap playback.
These aren't game-changing features, and we still were happily using them on iOS.
In the end, Jabra has a lot to offer here. For a price point just above a hundred dollars, the ANC is great, the audio is good, battery life is superb, and they have other unique features.
If you're looking for durable earbuds but don't want to shell out for AirPods Pro, we have no problem recommending the Jabra Elite 4 Active.
Good quality sound
Solid active noise cancellation
Good battery life
Hear Through audio mode
Adjustable EQ in companion app
Great sweat and dust resistance
Comfortable wear
Narrow sound stand
Won't auto pause when removed from ear
No Qi charging
Rating: 4 out of 5
Where to buy