Apple Support app updated with pricing estimates, new text entry option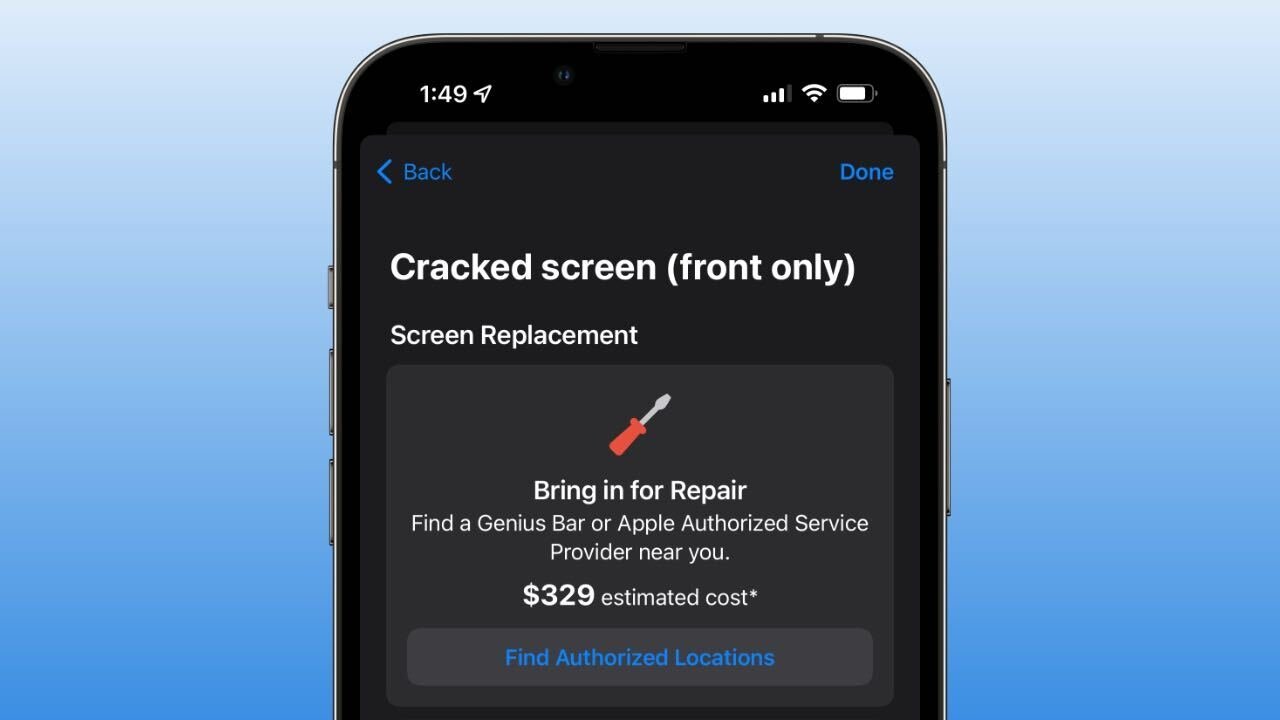 AppleInsider may earn an affiliate commission on purchases made through links on our site.
Apple has updated its Apple Support app with a new feature that allows users to get pricing estimates for specific repairs and service options.
Version 4.5 of the Apple Support app allows users to see an estimated price for many common repair types, including cracked screens or backs and battery replacements. Users can also easily book service through the new options.
However, the common repair types don't include estimates for more complex services such as liquid damage or camera issues. Users will still need to bring in their devices to a repair provider for an assessment and quote.
In addition, Apple has added a new text input box to the "My Devices" menu that allows users to describe what is happening to their devices in their own words. From there, the app will recommend support options.
Apple Support previously had a similar text entry box, but it only appeared after a user selected a repair option. The new box should make it easier for users to find the appropriate repair for their problem.
Other minor updates contained in version 4.5 of Apple Support include local translation and support in Ukraine, as well as performance enhancements and bug fixes.
The Apple Support app allows users to easily find and get repairs or support for all of their Apple products and services. It's available as a free download from the App Store.