Kanye says he turned down $100M Apple Music offer & is now beefing with Apple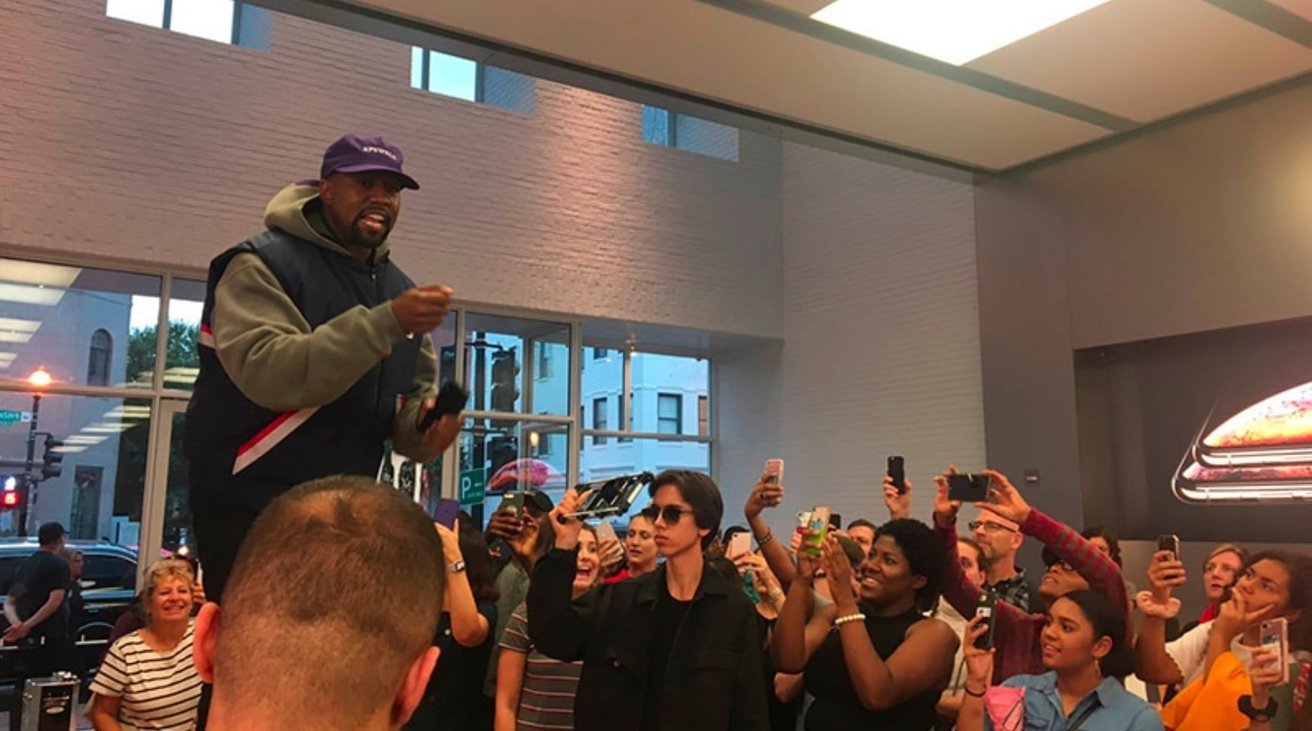 Kanye West says he allegedly lost a sponsorship deal with Apple Music following his "Donda 2" Stem Player announcement, and has claimed he turned down a $100 million offer from the company.
On February 18, Kanye West announced that "Donda 2" will "only be available" on the Stem Player for its February 22 release. In follow-up social media posts, it seems that he is starting to feel some of the effects of that decision.
In an Instagram post on Saturday spotted by HipHopDX, West shares a Messages conversation stating "From Damian. Please inform Ye that the apple is no longer doing the sponsorship deal."
West's comment was "Duh" followed by an eye-roll and laughing emoji.
Later that day, a second Messages conversation is relayed by West, with "Randy" from Live Nation asking the musician to pay $2 million to film a show, which West agrees to "since apple pulled on their streaming deal."
The comment on the image by West complains "I love how Apple only sees artist in only one way. They'll sit with Daniel Ek but won't meet with Ye." West then goes to recount meeting with Spotify CEO Ek in a Stockholm club.
West doesn't state explicitly how much the agreement was worth, nor what was involved, but it seems to include video production for a performance alongside an up-front payment to secure the album on the Apple Music service itself.
An earlier Instagram post from Friday had West promoting his Stem Player at the same time as complaining about tech companies making music "practically free," West boasts "I turned down a hundred million dollar Apple deal." Naturally, West doesn't detail what that deal involved, and doesn't offer evidence to prove the claim.
Subsequent Instagram posts from the rap artist includes a boast that he earned over $2 million in Stem Player sales in 24 hours, and added Apple to his long list of career "beefs," alongside Spotify, Vivendi, Universal, TikTok, Black History Month, and "the whole cast of SNL," among others.
The first "Donda" album set a record on Apple Music, with it streamed more than 60 million times in the U.S. on its first day of availability. Despite a delayed release, the album received considerable support from Apple, which was the venue for live-streamed listening events.
At one point, West claimed that his company is a non-profit division of Apple.