Future MacBook Pro rumored to have a folding screen, 'iPhone Fold' coming in 2025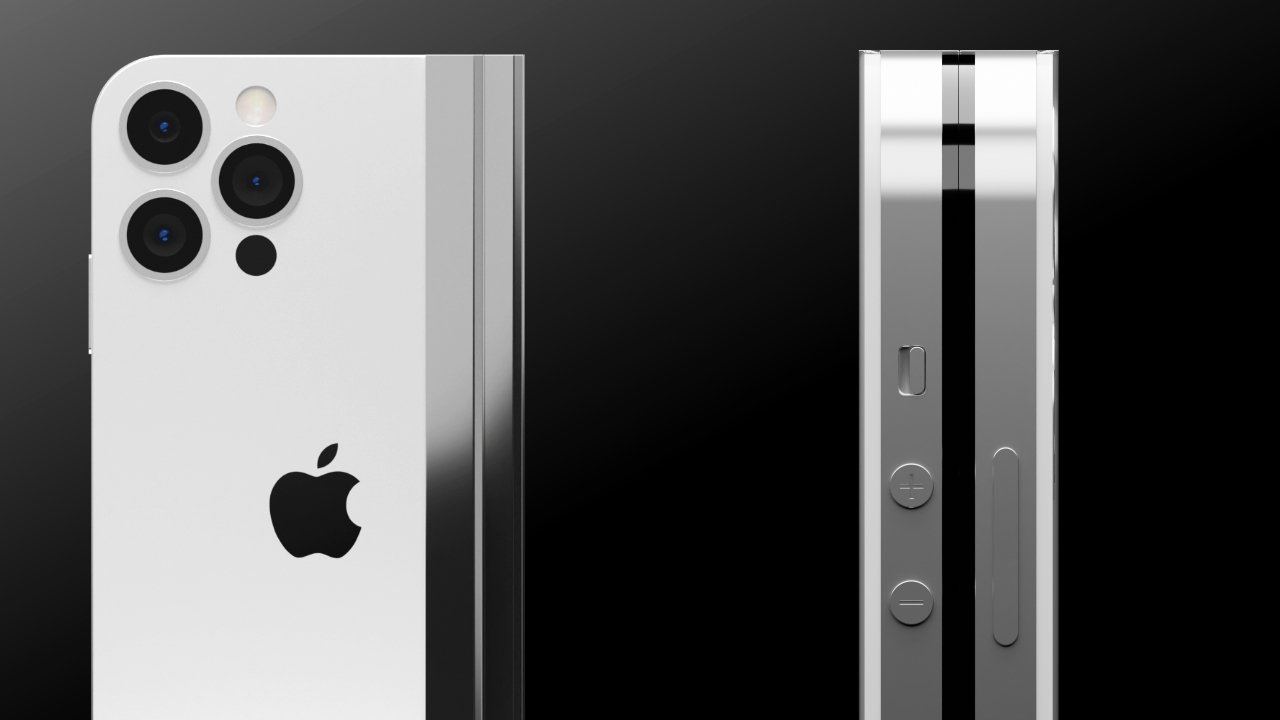 Apple may not release a foldable iPhone until 2025 at the earliest, but the company is rumored to be investigating foldable screens for a future MacBook Pro, according to display analysts.
In a new report detailing foldable smartphones, Display Supply Chain Consultants has pushed back its release expectations for an "iPhone Fold" device until 2025. Previously, DSCC believed that an Apple handset with a folding display could arrive in 2023.
DSCC updated its release timeline based on discussions with sources in the supply chain. According to the firm, Apple "does not appear to be in a hurry to enter the foldable smartphone market, and it may even take longer than [2025]."
The display analysts, however, said they've received word that Apple is now interested in developing some type of foldable notebook in the 20-inch range.
"This size could create a new category for Apple and would result in a true dual use product, a notebook with a full-size keyboard when folded and for use as a monitor when not folded and used with an external keyboard," the analysts wrote. "It may also allow for UHD/4K resolution or even higher at that size. The time frame is likely later than 2025 though, it could be 2026 or 2027."
DSCC, which is run by analyst Ross Young, has an excellent track record of accurate information regarding Apple's display plans. The company has correctly predicted a number of display-related features in Apple's recent lineup.
Even if Apple's folding devices are years away, the firm says that they will be "good news" for the foldable space as a whole.