Apple considers dropping face mask mandate for Apple Store staff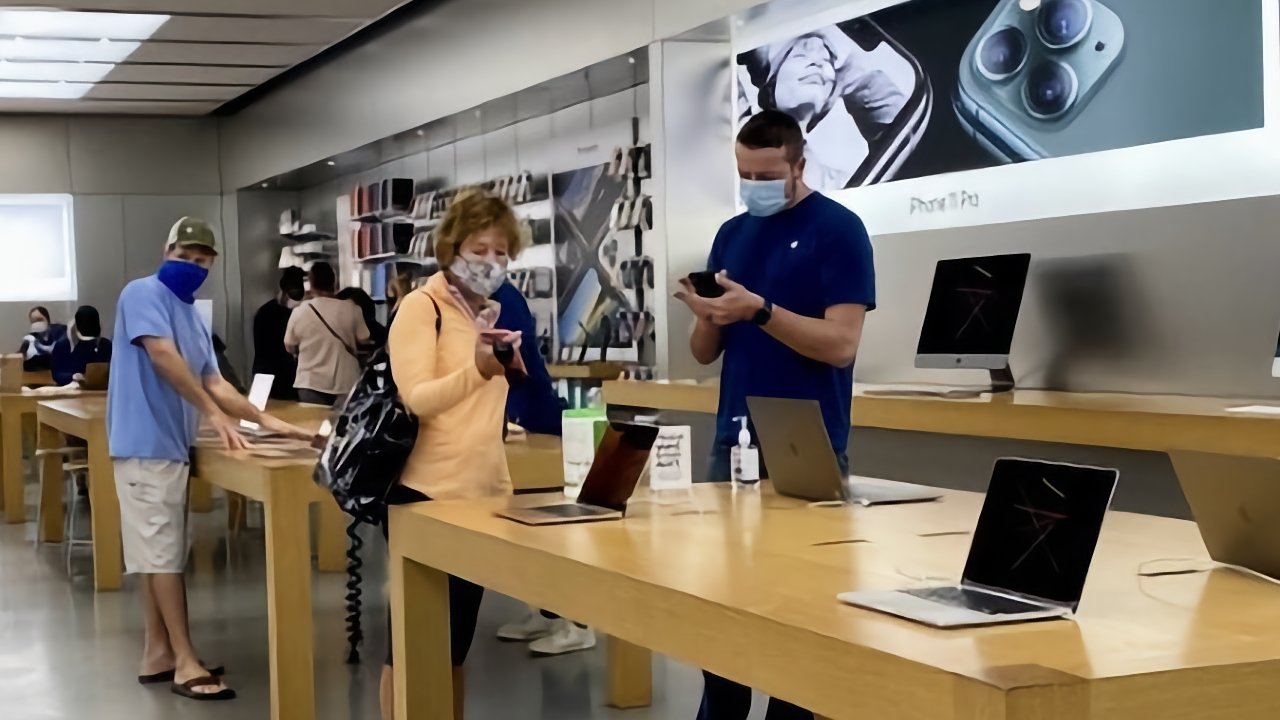 Having now lifted its requirement for customers to wear face coverings, Apple is reportedly considering allowing staff to do the same.
Apple lifted its mask mandate for a number of in-store shopping locations in states such as Ohio, Georgia, and more. While it has yet to lift the restriction across all of its stores, reporter Mark Gurman claims it is considering letting Apple Store staff take off masks too.
It's not clear whether such a move would only apply to the same stores where customers are no longer required to wear face coverings.
Also not clear is if this move heralds in-person Apple events, like the summer WWDC. The expected spring release event will likely still be remote.