Apple Stores resume Today at Apple with Lady Gaga remix event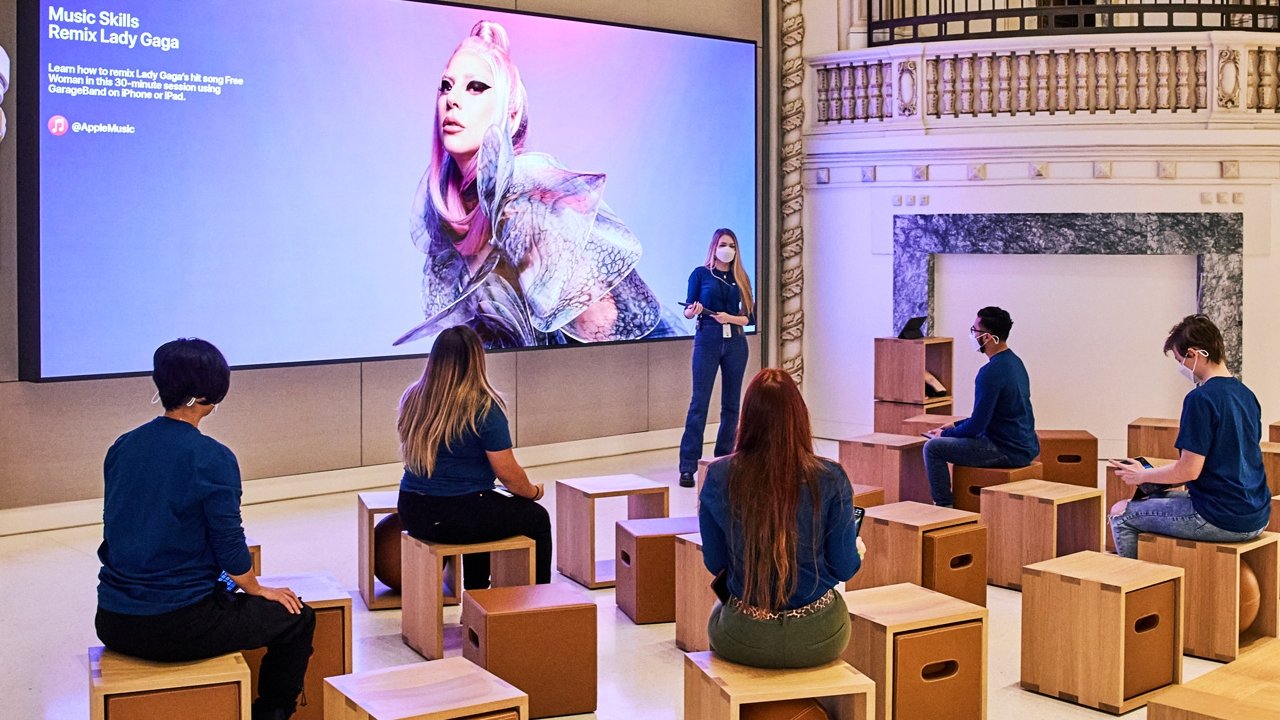 In-person Today at Apple sessions are to resume in the US from March 7, and begin with a special Garageband remixing course using music by Lady Gaga.
Despite previous attempts to resume in-person Today at Apple sessions in the US - and despite some brief success in Europe - Apple's training sessions have remained online because of the coronavirus. Now Apple Stores across the US will be restarting the live sessions, and doing so in time to mark Women's History Month.
"We can't wait to welcome more of our communities back to our stores to experience Today at Apple, led by our incredible Apple Creatives," said Deirdre O'Brien, Apple's senior vice president of Retail + People, in a statement. "We've missed experiencing this connection in our stores, and we're so happy that Today at Apple is back in person."
The first session will be a free, half-hour Today at Apple with hands-on experimentation as "participants will remix Lady Gaga's song 'Free Woman'" using Garageband, Live Loops, Remix FM, and more.
Attendees will be able to "share and celebrate their unique mixes," at the end of the session. To take part, users need to register their interest and choose a location.
Different Apple Stores are running the 30-minute session at different times on Monday, March 7, 2020. The most common schedule appears to be 5pm to 5:30pm local time, but in each case the stores are seemingly running it once per day.
The Today at Apple program began in 2017, and is aimed at teaching users to use creative tools, regardless of their prior experience.