Apple developing new 'Apple Studio Display' with 7K resolution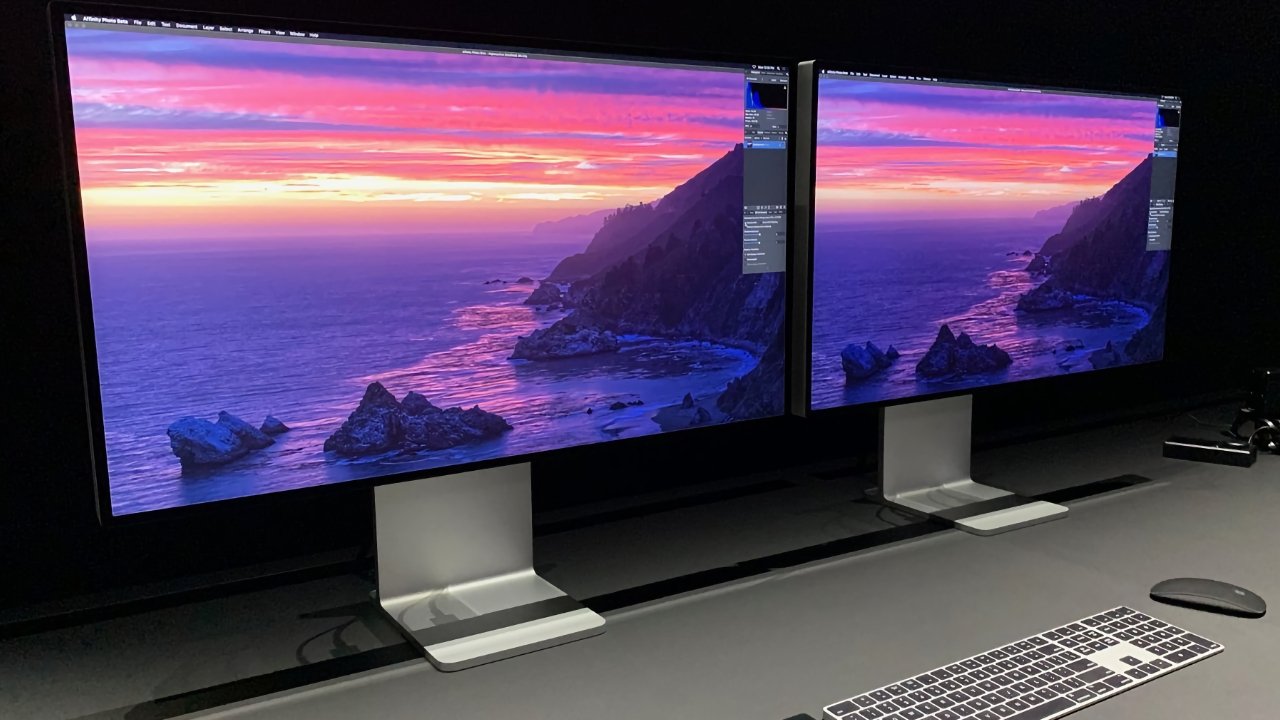 Apple is reportedly working on an "Apple Studio Display" which at 7K will be higher resolution than the current Pro Display XDR.
It's not clear yet whether it is intended to be a direct successor to the Pro Display XDR, or to offer a higher-resolution option in the same range. There are also no indications yet of any pricing, nor of when it is to be released.
The display is reportedly known internally by the codename J327. A display with that codename has previously been reported to feature a built-in A13 processor.
As first spotted by 9to5mac, the this J327 monitor with dedicated Apple Silicon processor, will be a 7K one. The current Pro Display XDR is a 6K monitor and, with a screen size of 32 inches, runs at a resolution of 6,016 pixels by 3,384 pixels.
Apple could be planning to produce the "Apple Studio Display" in the same 32-inch size, but with a greater pixel density of 245ppi. Or it could be looking to retain the same 218ppi as the present display, but across a larger size such as 36 inches
Previous reports about Apple making new displays have claimed that LG is producing a trio of monitors. In January 2021, it was reported that Apple was working on a lower-cost version of the Pro Display XDR.
No pricing details were reported, but the existence of plans for a display costing less than the Pro Display XDR's $4,999, were then repeated in December 2021.