Apple Studio Display only starts at $1599, and can easily climb to $2458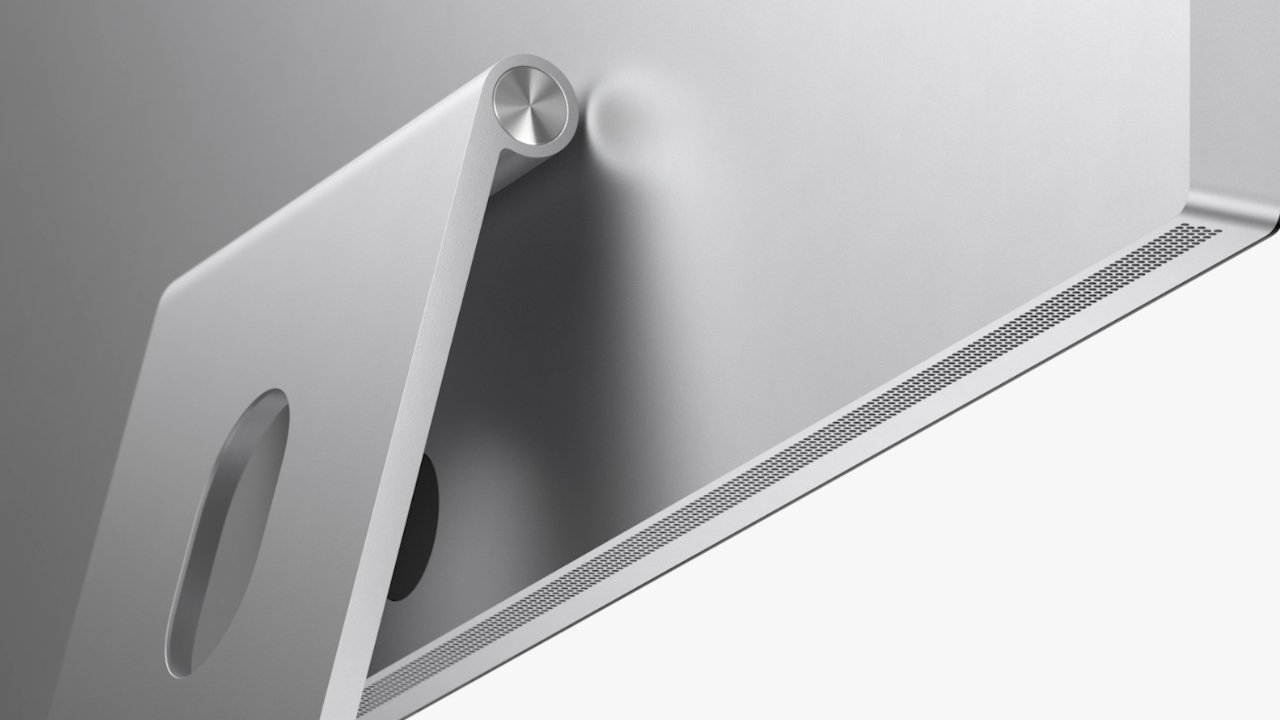 Apple launched the new Studio Display at $1,599, but some options can take that higher — and depending on your use case, they may be options you want.
Apple unveiled its new 27-inch 5K Apple Studio Display at its March 8 event, and it's a lower-resolution, lower-cost alternative to the Pro Display XDR. Plus the new monitor does come with a stand, meaning Apple perhaps listened to the criticism it got over the Pro Display XDR's costly stand options.
However, for $1,599, the Apple Studio Display comes with either a VESA mount adapter or what Apple calls a "tilt-adjustable stand." Buyers have to make a choice at the time of purchase, too.
Unlike the Pro Display XDR, you can't slap on a VESA adapter to the tilt-adjustable stand. Pick one, and you'll need to stick with it forever.
While choosing, though, you could also look at the extra options for both the stand and the display itself. Do so with a mind to just what your whole setup is, particularly the environment you will be working in.
For instance, if you're in a darkened video editing suite, maybe anything goes. But a media center with bright lights and open plan cubicles will have considerably more glare.
Apple has a solution: you can buy the Studio Display with Apple's nano-texture glass. That noticeably reduces glare on the screen, but with no other change, having it raises the price to $1,899.
Then the other options chiefly center on the stand, and you're not going to spend all this money and then prop the stand up on a phone book — if you can still find a copy of Yellow Pages anywhere.
Unless you're lucky, the stand that can only tilt will not happen to be just the right height for you. Apple has you covered there, too, as it also offers what it describes as a "tilt- and height-adjustable stand."
By itself, electing to have that height-adjustable stand makes the price $1,999.
So if you're in a bright media office with low furniture, you're looking at nano-texture with a height-adjustable stand. And now you're looking at $2,299.
Don't forget cables
That could be all most people need, as the monitor comes with an Apple Thunderbolt cable in the box. However, the provided cable is just over three feet long. That's not going to be long enough for many setups.
To facilitate studios and users whose setups need more, Apple has already launched a new 1.8m Thunderbolt 4 Pro Cable, costing $129. Apple also lists a new 3 meter edition as "coming soon," and that costs $159.
Please, please don't buy Apple's 1.8-meter Thunderbolt cable. Right now, we like the Belkin Thunderbolt 3 cable, which will do precisely the same thing, for $69.99 retail.
So for a nano-texture Apple Studio Display with tilt- and height-adjustable stand, plus Apple's as-yet-unreleased 3-meter cable, the total price is $2,458. Or about $500 more than the base Mac Studio.
That's assuming, of course, that your setup needs only one 27-inch Studio Display.