Apple execs detail how the company designed Mac Studio, Studio Display for pros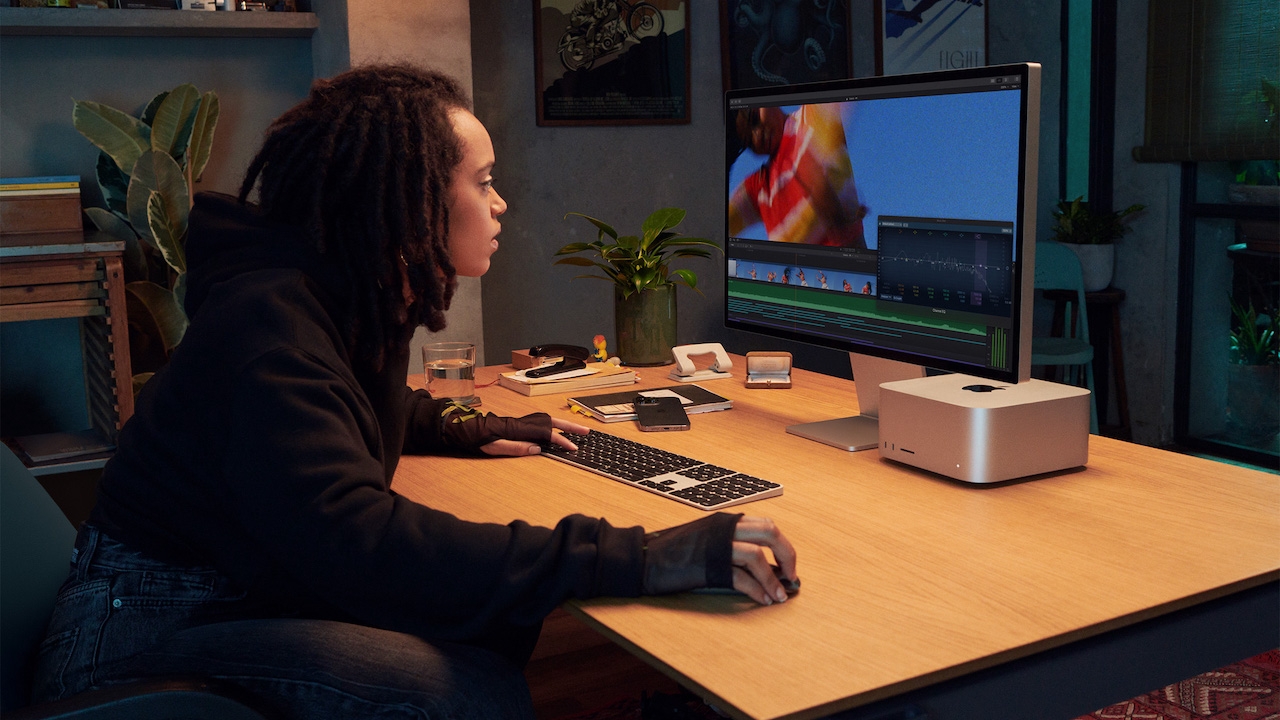 A trio of Apple executives have revealed how the company designed the new Mac Studio and Studio Display to fill a new gap between the iMac and the Mac Pro, as well as other details about the new devices.
Apple executives Tom Boger, Shelly Goldberg, and Xander Soren recently spoke with TechCrunch about the Mac Studio — including how Apple approached the design and feature set of the new Mac model.
Boger is Apple's VP of Mac and iPad product marketing, Goldberg is Apple's senior director of Mac and iPad product design, and Soren is Apple's Pro Apps product marketing chief. All three shared insights about Apple's Mac Studio and Studio Display design process.
For example, the seeds of the Mac Studio were planted by the company's Pro Workflows Team, which was founded shortly after Apple apologized to its pro users and promised that it remain committed to the Mac as a professional machine.
"Our philosophy was not at all to take a Mac mini and scale it up, it was 'we know we're working on this M1 chip and we want to bring it to those users who want performance and conductivity and a modular system," said Boger. "And let's allow it to live right on people's desks so it's within easy reach."
Boger also added that the Mac Studio was designed to provide "multiple ways for our users to work."
"So you could decide to have a MacBook Pro with an M1 Max chip in it and you could decide to have a setup in your studio where you bring the MacBook Pro back and forth," he said. "And if that's the way that you choose to work, great. But we also have users that prefer to have that desktop that always lives on their desk."
The Mac Studio was meant to fill that gap. Apple took feedback from users who had a clear desire for a modular system. Apple listened to users on other aspects of the Mac Studio too, including which specific ports to offer on the device.
Goldberg, who leads design on iPad and Mac devices, also shed some light on the thermal profile of the Mac Studio — including the challenge of fitting the M1 Ultra chipset into a compact form factor.
"So it's really fun challenge from a hardware perspective," she said. "The team did hundreds of thermal simulations for the airflow to try to figure out what's the best pattern of airflow through the system to try to optimize for performance and acoustics and ultimately, we came up with the the design that we have which has the inlet on the bottom coming in through over 2,000 machined holes that are all machined at [a specific] angle that rotates as you go around the perimeter."
On the Studio Display, Boger said Apple aimed for a "great, very accessible, very mainstream display."
"It's a great display if you want to hook up to the MacBook Pro, MacBook Air, Mac mini, Mac Studio, Mac Pro, whatever," he said. "And we know that there's still users out there that are using Intel-based Macs and so putting A13 in there processes the audio for Spatial Audio and makes the magic of Center Stage happen."
The Mac Studio and Studio display will officially arrive on customer doorsteps and in-store on Friday, March 18.