Studio Display review roundup: From 'delightful' to 'unusable'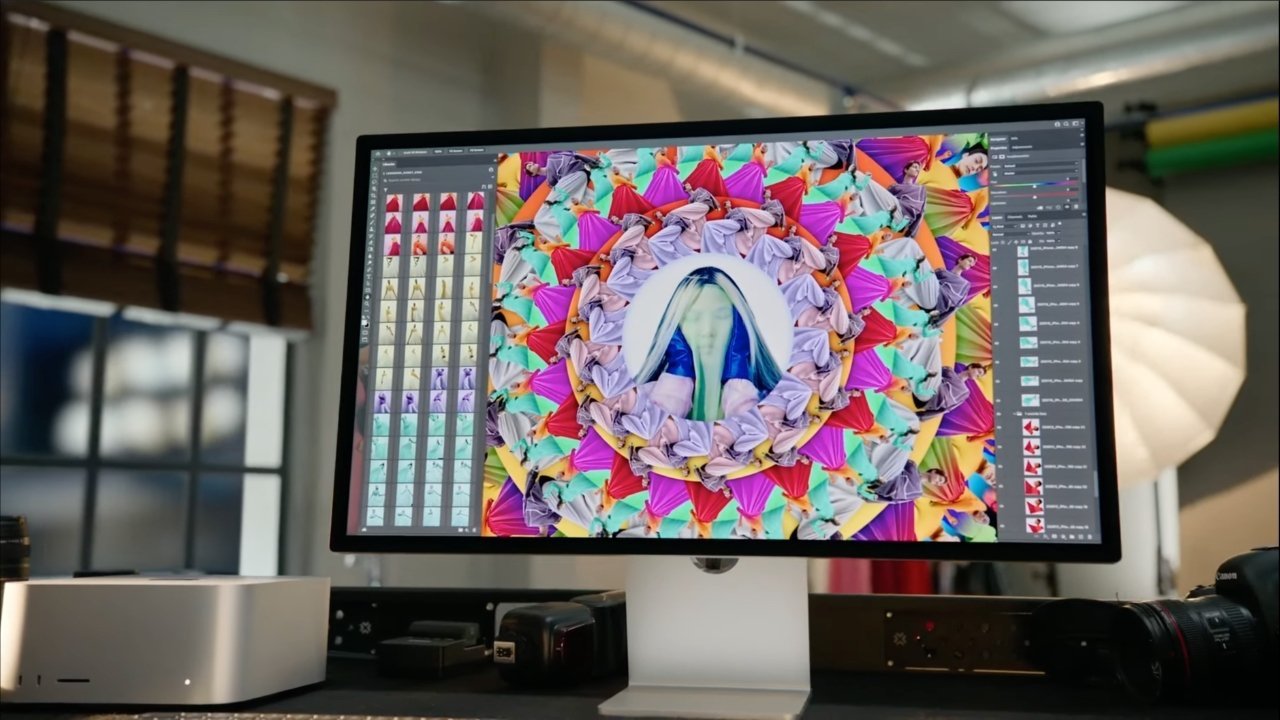 The first reviews of Apple's new Studio Display are beginning to appear, and this one monitor has earned everything from raves to despair, and all points in between.
The Studio Display is seemingly shaping up to be one of the most divisive products Apple has made. The first reviews from technology journalists, consumer experts, and Mac specialists, could be about three or more different monitors.
There are raves, such as The Independent, where the UK national newspaper says that the Studio Display is a "delightful collision of beauty and practicality," and "everything we've been waiting for."
It notes that this "stunning display" is also surprising for "just how much extra there is" in it. In particular, The Independent believes the speakers and camera, plus the ports on the display, "are similarly delightful."
The Verge, though, would take exception to every word of that. "Nothing to see here," says the publication's headline. "A 5K iMac's panel, six speakers, three mics, and one terrible camera."
"[The] Studio Display's headline webcam feature works so badly that it's virtually unusable," says the publication. "The real issue is that $1,599 is a lot of money, and here it's buying you panel tech that is woefully behind the curve."
Few reviewers are taking anything but extreme views of the Studio Display, but Tom's Guide is the closest to having a middle opinion.
It says it's a "great monitor," and that it "packs a gorgeous 5K screen, excellent camera and fantastic speaker system." But it does note that "if you plan to use it with non-Apple computers the Studio Display loses a lot of its value."
"Despite its onboard A13 Bionic chip it's pretty helpless without a computer to drive it," continues the review, "and if that computer isn't running macOS or iPadOS you'll have a hard time using the Display to full effect."
As with all reviews, Tom's Guide does touch on the price of the monitor. But perhaps it's Macworld that has the best take on this, calling it "Apple monitor for everyone else (who can afford it)."
Although Ars Technica also nails it with "an Apple monitor where '5K' doesn't describe the price." The publication notes that it's "Apple's most affordable display, but it's still nearly $2,000."
"Whether it's worth the price all depends on what you need and what you want," it continues. "If you need a production display but don't have the money for a Pro Display XDR, the Studio Display fits the bill."
"If you are a general user who makes the occasional videos in iMovie, and does some light photo editing or other creative work, you'll enjoy the Studio Display," says the review, "but you can save a few dollars by going with a non-Apple display."
DPReview also focuses on the "steep price," although it then "grudgingly" admits that "Apple has created an excellent monitor."
"A monitor that is, in fact, worth every penny of the $1,600 asking price," continues the review, "even if that money is being spent on features that most creatives could live without."
And the UK's pithy Daily Express newspaper rounds it all up with this: "if you can stomach the price, this screen is a dream."