iCloud outages resolved after nearly every Apple service went down globally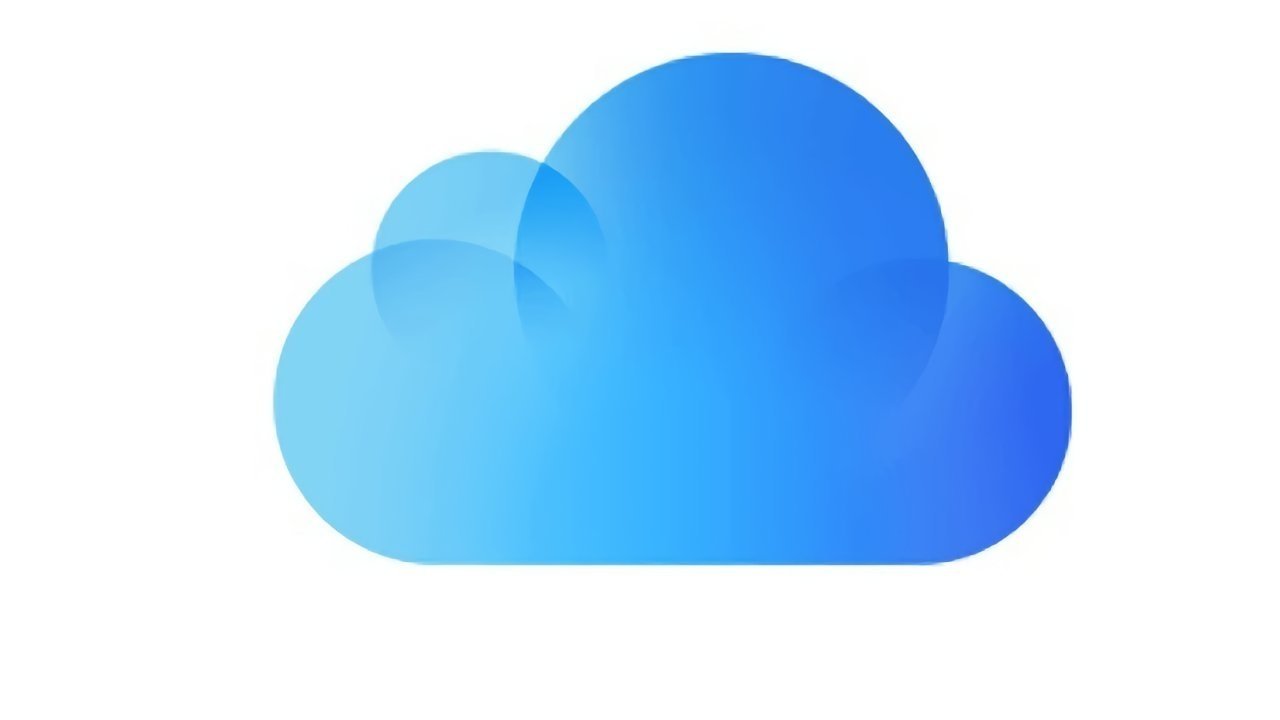 Apple's iCloud experienced issues on Monday, with unexpected downtime impacting some of Apple's online services for a number of users.
Starting from 12:50 p.m. eastern on Monday, AppleInsider staff encountered problems with various Apple services. This included iCloud going down, which is a key element that impacts other services and apps with online components.
This included Mail, which became unreliable in fetching messages for multiple staff. Some found Apple News wasn't loading stories, while Apple Music on Mac fails to bring up any pages at all.
A few minutes after initial publication, AppleInsider staff encountered further problems with iMessage, as well as Apple Maps.
However, at the outset, the outages appeared to affect users in different ways, with some experiencing normal access for some apps, but not others.
At the time the outages were spotted, DownDetector reports a lot of Apple services received a spike in reports, including Apple TV+, Apple Fitness+, and the App Store. Some other unconnected services also experienced a similar spike, including PayPal, Google Maps, and Plenty Of Fish.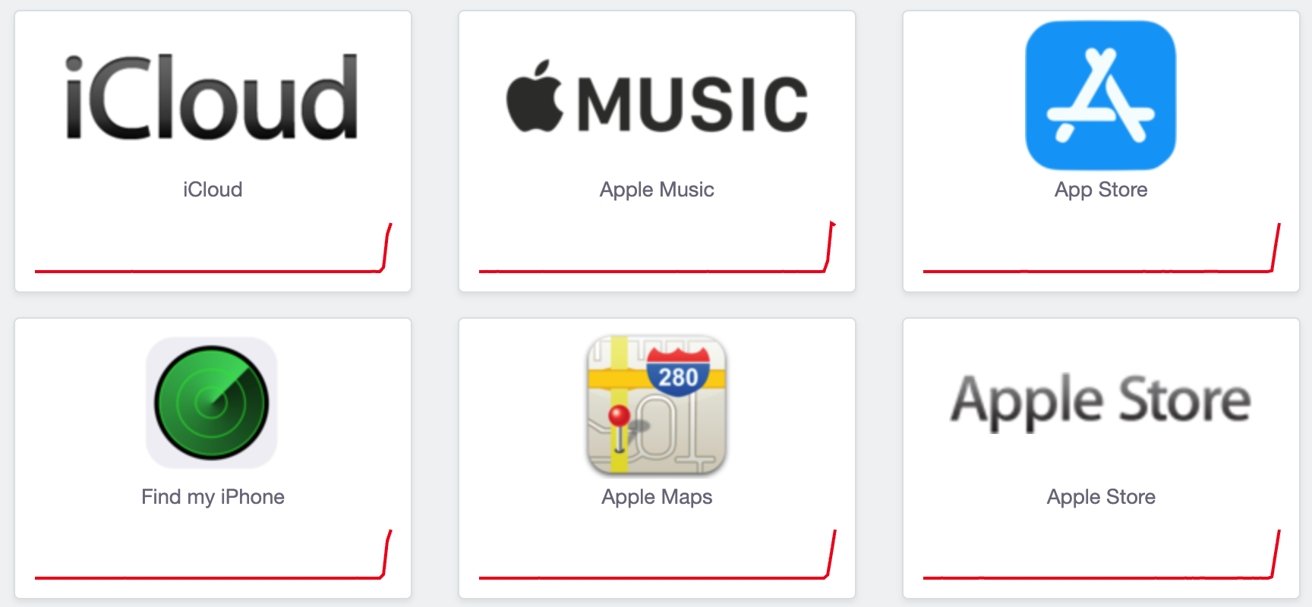 Naturally, users took to social media to complain and find out if they are the only people affected, only to discover they aren't. Some posted images of DNS failures when visiting some Apple websites in a browser.
At the time of initial publication, all of Apple's services on the System Status page were reporting as "Available" with a green circle. A later update then listed a total of 11 outages, with the earliest starting at 12:32 p.m. eastern.
The list of affected services as of the 1:33p.m. eastern update included:
App Store
Apple Arcade
Apple Music
Apple TV+
iTunes Store
Podcasts
Radio
Apple Business Manager
Apple School Manager
Device Enrollment Program
Schoolwork
At 12:50 p.m. eastern, the list was updated to show 12 current outages. While Apple Business Manager, Apple School Manager, Device Enrollment Program, and Schoolwork were removed, five others were added:
Find My
Maps Display
Maps Routing & Navigation
Maps Search
Maps Traffic
Minutes later at 12:59p.m., the list grew to 19 outages, adding:
iCloud Account & Sign In
iCloud Calendar
iCloud Drive
iCloud Keychain
iCloud Mail
iCloud Web Apps (iCloud.com)
AppleCare on Device
Apple then added back three of the four it removed, excluding Schoolwork, along with the new addition of Apple Fitness+.
At 1:45 p.m. eastern, the list was updated to show 14 current outages and 12 resolved outages. By 2:07 p.m., Apple had 9 ongoing outages, 19 resolved.
The System Status page said most of the services "may be slow or unavailable" with users "unable to sign in" for some of them.
A status update after 3 p.m. changed all remaining outages to read as resolved. The latest time a service became listed as fixed was 2:37 p.m. eastern, giving a total outage time of 2 hours and 12 minutes, and 30 outages resolved.
According to Mark Gurman on Twitter, Apple's outages weren't just affecting public-side services, with corporate and retail systems also suffering downtime issues.
The claim was verified by a photo from Michael Billig posted to Twitter, showing staff working using paper and iPhones.
While the System Status page was visible throughout, the Developer System Status page failed to load at all from the start of the outage. The page eventually became available to view as of 12:52 p.m. eastern.
Like the main System Status page, the developer version now shows all issues as resolved.