Epic's App Store lawsuit appeal badly flawed & 'Fortnite' ruling should stand, says Apple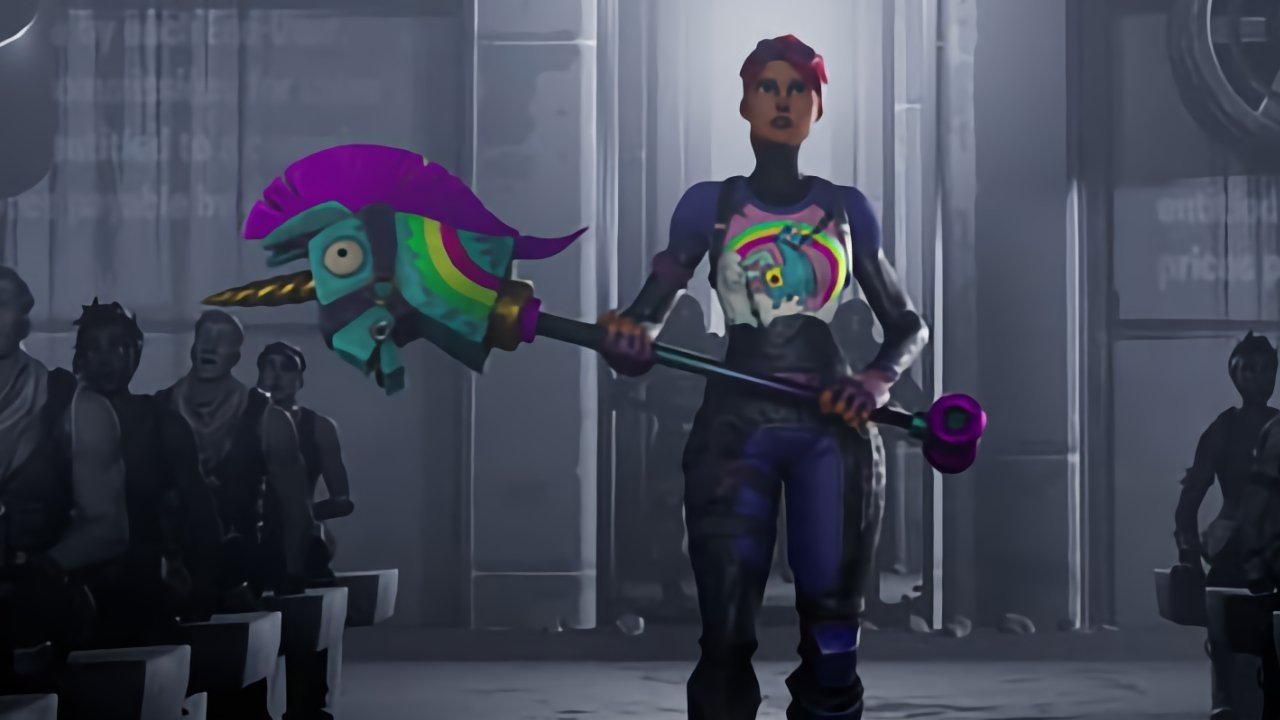 In a new brief, Apple declares that Epic Games lost the Epic v. Apple trial because it failed to prove wrongdoing — and not because of any legal errors on the judge's part.
On Thursday, the Cupertino tech giant filed a Principal and Response Brief with the Ninth Circuit Court of Appeals concerning the appeals and cross-appeals in the Epic Games v. Apple case.
Essentially, it argues why the majority of the rulings in the case should be affirmed by the Ninth Circuit. However, it does outline an argument for reversing the ruling on its "anti-steering" provisions.
Among its arguments, the brief outlines why Apple believes that Judge Yvonne Gonzalez Rogers did not make any legal errors in her decision to essentially hand Apple a win in the case.
"Epic did not lose the trial due to any legal error," the brief reads. "Epic lost because it 'overreached' by asserting claims on the 'frontier edges of antitrust law.'"
That directly counters Epic Games' argument in its appeal to the ruling that Judge Gonzalez Rogers "erred" in her judgment.
The document, which measures around 135 pages, details Epic's arguments and why the games studio lost nine of the ten counts. It draws a comparison to Apple's own cross-appeal, which it claims was based on two legal errors surrounding the California Unfair Competition Law.
On the "anti-steering" provisions, Apple says that the "measure evidence adduced by Epic is legally insufficient to support the UCL judgement." Additionally, Apple says that Epic Games can no longer prove injury on the App Store because it's no longer an Apple developer.
The Epic Games v. Apple saga kicked off in the summer of 2020, when Epic Games implemented a direct payment feature in the iOS version of "Fortnite" in violation of Apple's App Store policies. Apple subsequently removed the game, and Epic Games filed a lawsuit.
A lengthy court proceeding occurred in May 2021, during which both Apple and Epic Games laid out their arguments. Epic Games alleged that Apple enjoyed a monopoly on its App Store with little room for competitors. At the same time, Apple claimed the games studio only wanted to maximize its income — and that its proposed changes would threaten iPhone security and privacy.
In September 2021, Judge Yvonne Gonzalez Rogers gave her ruling. She essentially handed Apple a win, declaring that the company was not a monopoly. However, part of the ruling would force changes to Apple's "anti-steering" policies — or the rules that prohibit developers from directly communicating with customers about alternate payment options.
Both Apple and Epic Games have appealed the court ruling. Apple successfully won a bid to obtain a stay on the "anti-steering" injunction in December 2021.