Apple nears Oscar win with 'CODA,' but it cost millions and 'incredibly heated' negotiations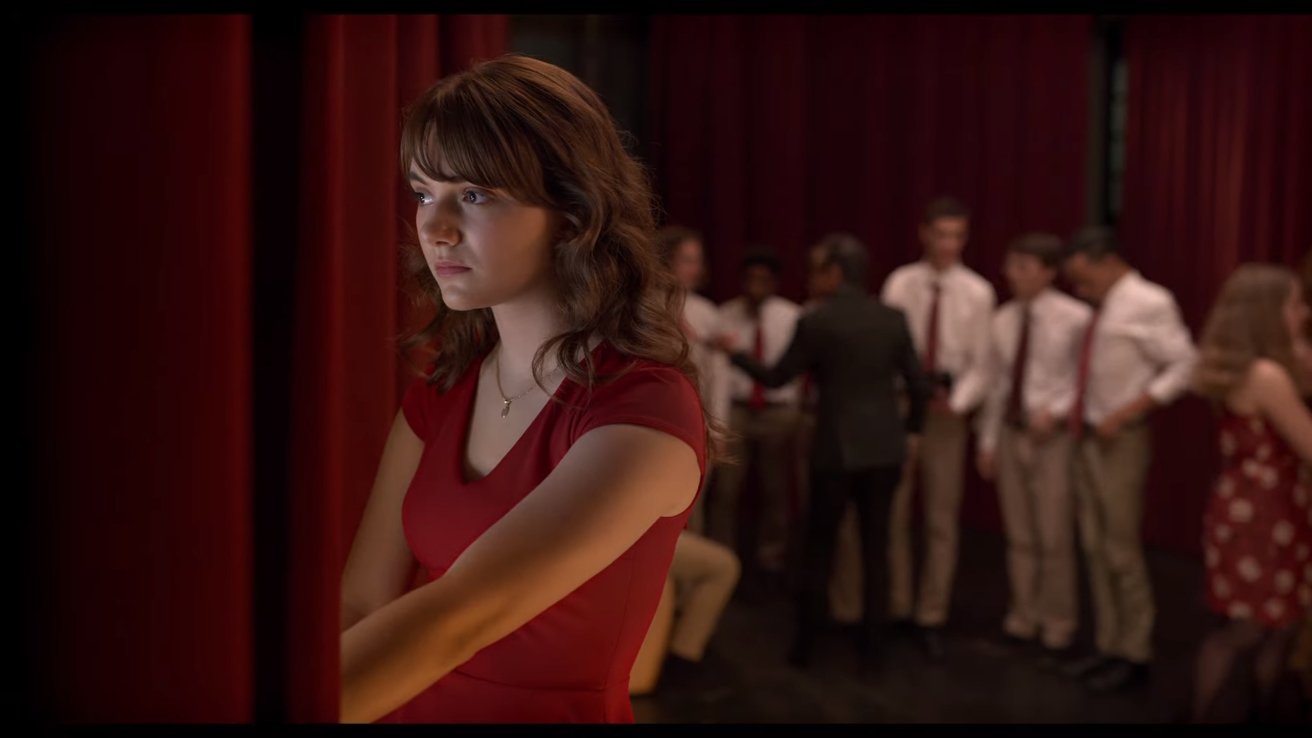 AppleInsider may earn an affiliate commission on purchases made through links on our site.
Apple TV+ hit "CODA" has a strong shot at winning the Best Picture Oscar, beating Amazon and Netflix to the honor — but acquiring the film exposed the streamer to the fraught and costly world of international film-making.
Despite all of the industry hype and its string of previous awards, "CODA" must remain an outside chance for the Academy Award for Best Picture, simply because it comes from Apple. So far, no streaming service has taken the top Oscar, and if Apple manages it, it will have succeeded in under three years since launch.
However, "CODA" was not produced by Apple, it was acquired by the streamer after completion. The short story is that Apple TV+ bought it for a record $25 million after it was screened at the Sundance Film Festival.
The full story is much, much more complex. According to Puck, before Apple wrote its check, "CODA" had already been sold to multiple distributors in multiple territories around the world.
This is common for films which tend to be financed through many companies, and as part of those deals will often have "pre-sold" the distribution rights. Apple TV+ wanted "CODA" for its own, and Apple TV+ is global, so the company had to find a way to renegotiate all of those pre-sale deals.
Plus "CODA" is an English-language remake of the 2014 French film, "La Famille Belier." So there were underlying rights for that film - and since the original was a success, reportedly distributors paid more for the remake than usual.
And then there was the trade press. Puck says that the various publications covering the international film industry, revealed Apple's buying of the film before any of these other countries and other companies were informed.
Apple has routinely been secretive about its interest in buying companies, or even property, because its name and its known finances, mean the price goes up. That unquestionably happened with "CODA" and these distributors in other countries, but it's again more complicated.
Undoubtedly, Apple had to offer these firms a larger kill fee, as it's called, because of who Apple is. But right from when it was completed, "CODA" was seen as an Oscar contender and taking a kill fee means walking away from having a Best Picture movie in your library.
"The short term kill fee is never going to make up for the outsize loss of a best picture winner," independent film distributor Tom Quinn told Puck. Other unnamed sources told the publication that an Oscar win "exponentially" increases a film's value forever.
The complexity was reportedly enough that Apple considered abandoning "CODA."
"It got incredibly heated," a source involved in some negotiations said. "An uncomfortable experience for everyone," said a second source.
Ultimately, Apple failed to get worldwide rights to the film, with Mexico, Italy, and Japan among those refusing to deal.
Nonetheless, for the US and the majority of the world, "CODA" is an Apple TV+ movie. A Best Picture win for it at the Oscars on March 27, 2022, would be historic for streamers, all of which - including Apple - have hoped for such a victory from the start.