Moment launches Mobile Filmmaking Cage for MagSafe alongside four other new mounts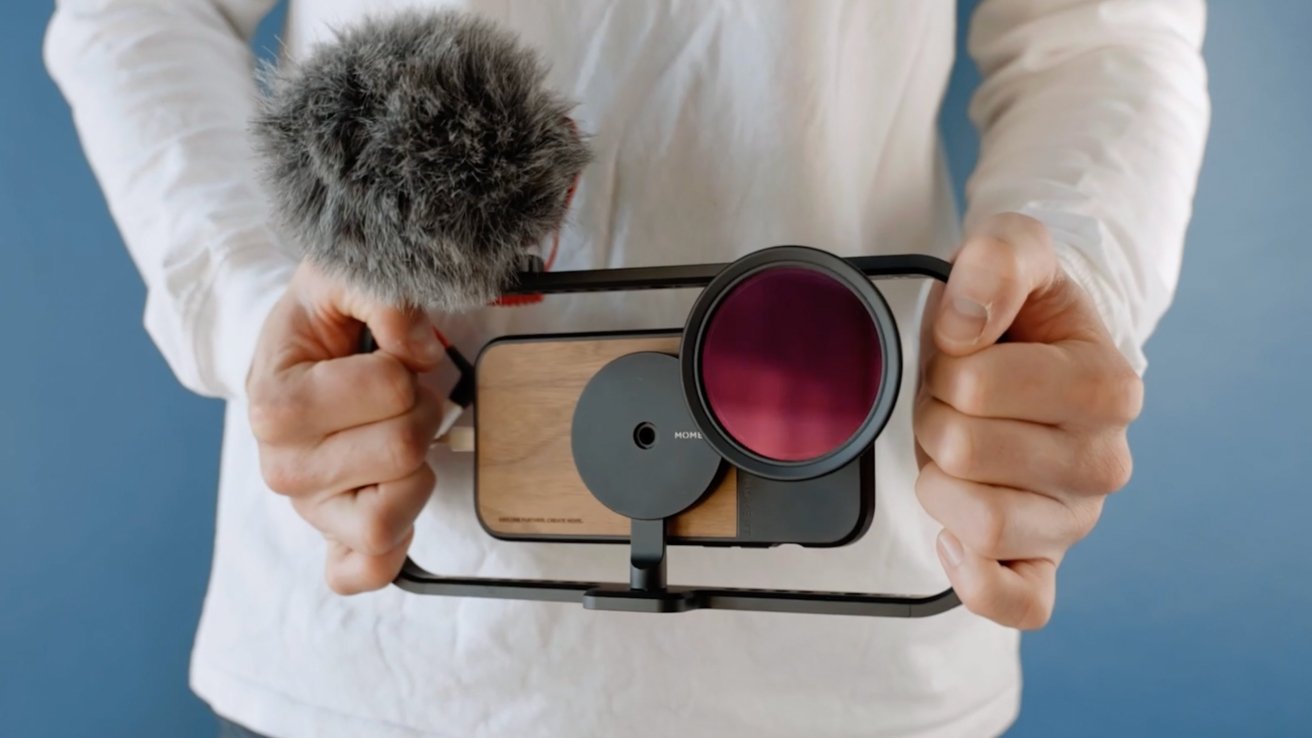 AppleInsider may earn an affiliate commission on purchases made through links on our site.
On Tuesday, Moment has added five new MagSafe accessories to its (M)-Force lineup with the Filmmaker Cage being the most noteworthy of the bunch.
All of Moment's mounts share similar elements, such as the durable, matte black metal body and ultra-strong (M)-Force magnets that are fully compatible with MagSafe.
The Moment Mobile Filmmaker Cage is designed for both beginners and pros who want to shoot video on either iPhone 12 or iPhone 13 devices. There is a magnetic MagSafe in the middle of an all-metal filming cage.
All around the cage are various 1/4"-20, and 3/8"-16 mounts where different filmmaking accessories can connect. Your usual suspects include microphones, key lights, or handles.
It's got built-in cable management grips and can stand on its own when placed down, unlike most other filming cages.
You can preorder the Mobile Filmmaker Cage for $99.
Then Moment introduced adjustable versions of its wall and vent mounts. They now have built-in ball joints to change their angle, unlike the original versions. These will each run you $49.99.
Where Moment's other mounts don't fit is the new Strap Anywhere mount. This MagSafe mount can be strapped around a variety of objects such as an exercise bike or elliptical. It is priced at $39.99.
The last new addition is a MagSafe sticker. The sticker can be applied to any phone or case that doesn't support MagSafe, granting the device compatibility with Moment's accessories, and charging through Qi at 7.5W. This sticker retails for $19.99.
Check out Moment's expanding M-Force MagSafe collection on its website where the new mounts begin shipping at the end of March.