New Flex 1U4 brings OWC's Thunderbolt storage to server racks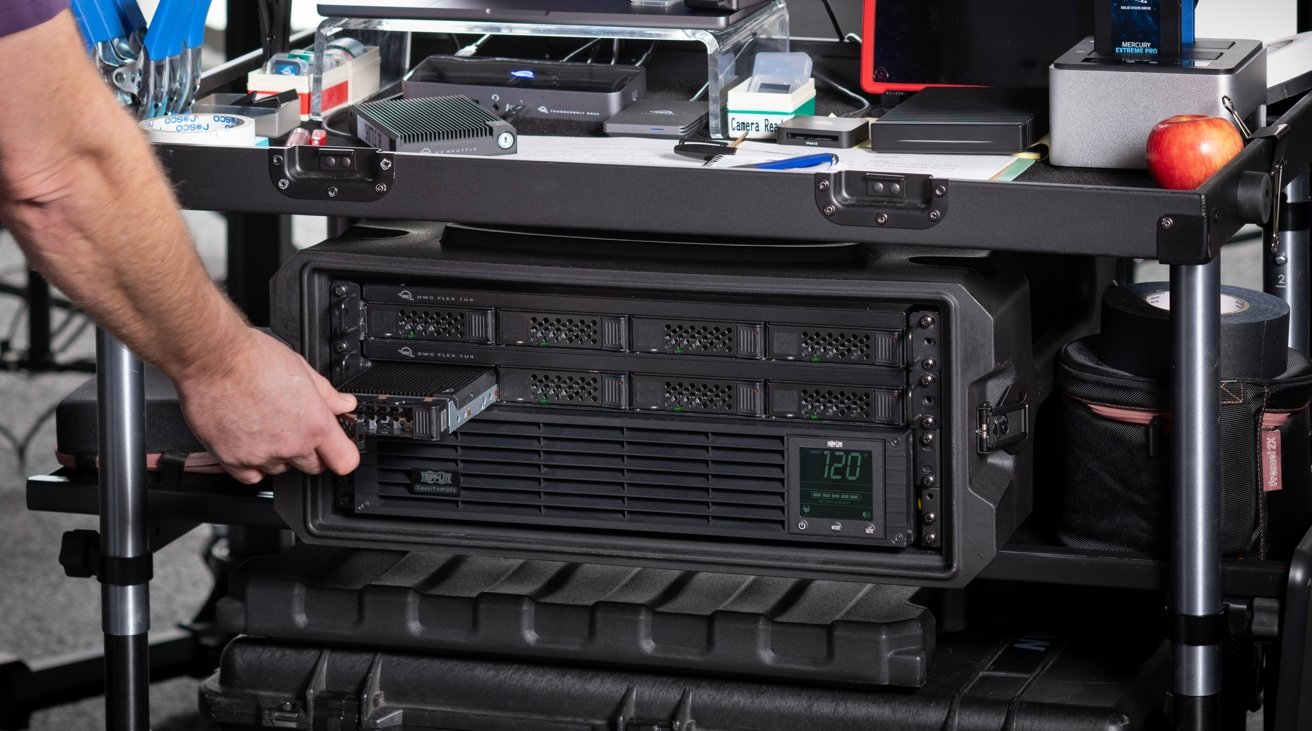 OWC has expanded its Flex product line with the Flex 1U4, a Thunderbolt-based four-bay storage and docking station that can be mounted with servers on a rack.
The OWC Flex 1U4 is not your typical docking and storage station, in that it isn't designed specifically for use on or near a desk like the ThunderBay Flex 8. Instead, the Flex 1U4 is intended to be used by enterprise and business customers, alongside servers and other hardware installed in a rack.
Containing four bays, the Flex 1U4 can hold up to four drives, including a mix of 2.5-inch and 3.5-inch SATA or SAS drives as well as U.2 and M.2 NVMe drives. The drives are held in hot-swappable bays, allowing for quick changes of storage when needed.
Along with future-proofing with support for U.2 drives, users can also take advantage of setting up RAID storage, using OWC's included SoftRAID tool.
Along with the drive bays, the 1U4 also includes a multitude of ports, like its desk-based counterpart. This includes two USB-C ports connecting at 10GB/s, as well as three USB-A ports at 10GB/s.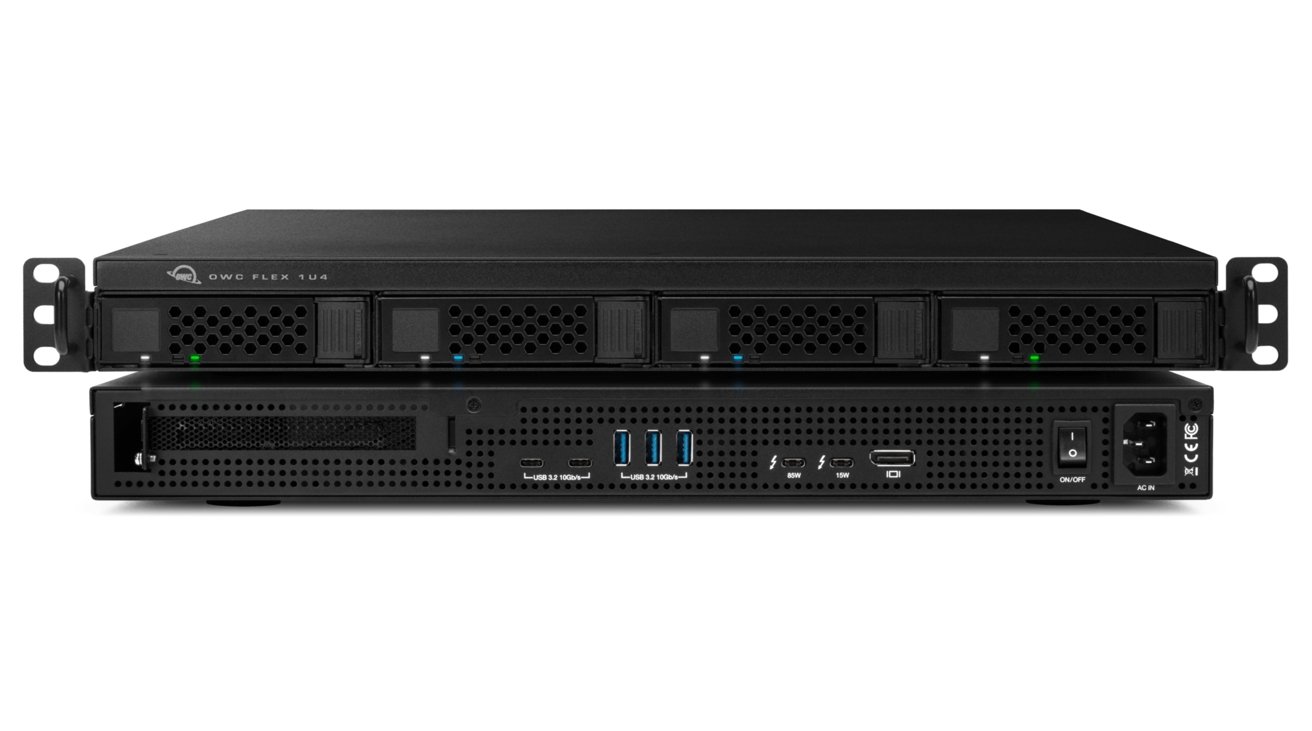 A pair of Thunderbolt ports are provided, with the upstream offering up to 85W of power delivery to recharge a MacBook Pro. It is possible to use the Flex 1U4 as part of a daisy chain of up to five devices, by employing the second Thunderbolt port.
It is also possible to use the Flex 14U with a monitor. The DisplayPort 1.4 port on the model allows it to work with a single display at up to 8K.
The Flex 14U offers more expansion options, with the option to install a card into the PCIe x16 land x4 speed slot. This means businesses can add their choice of networking, audio, or other connectivity options, depending on their needs.
OWC is selling the Flex 1U4 in a variety of configurations, with hard disk storage starting from $1,899 with 16TB of capacity across four 4TB hard drives, rising to 72TB of total hard drive storage for $3,179.
Configuring 4TB of NVMe storage using four 1TB SSDs costs $1,849, with 32TB across four 8TB drives priced at $7,379.
A third option combines four NVMe SSDs in an OWC U2 Shuttle in one bay, and hard drives in the other three, providing a mix of high-speed and high-capacity storage. This option starts at $2,729 for 4TB of NVMe and 12TB of hard disk storage, with the highest configuration of 32TB of NVMe and 54TB of hard disk storage priced at $9,499.