Apple's 14-inch MacBook Pro is on sale for $1,839 - every model up to $300 off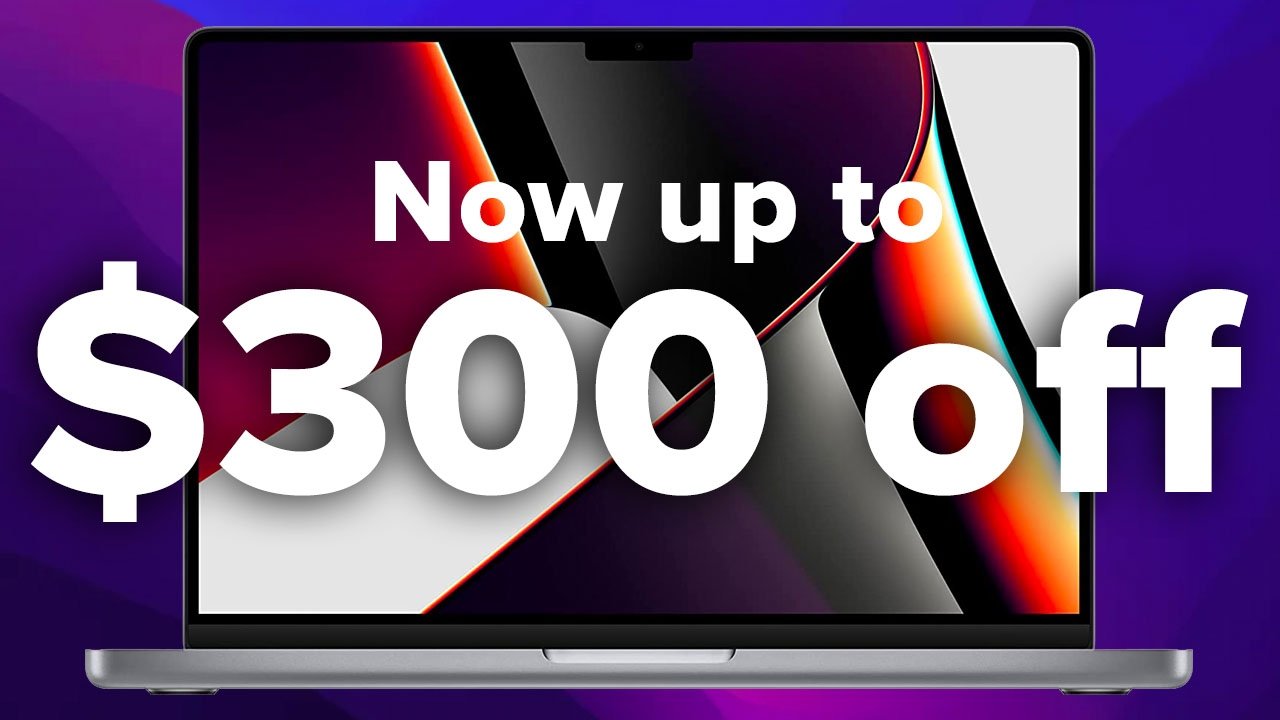 AppleInsider is supported by its audience and may earn commission as an Amazon Associate and affiliate partner on qualifying purchases. These affiliate partnerships do not influence our editorial content.
Apple's 14-inch MacBook Pro is a popular choice due to its powerful configuration options and portable size. Best of all, you can save up to $300 on the laptop line, with bonus AppleCare savings.
In our hands-on 14-inch MacBook Pro review, we found the notebook to be highly capable, scoring a 4.5 out of 5 due to its speed and portability. But there's no need to pay full retail price, as Apple Authorized Reseller Adorama is discounting every configuration, with prices starting at $1,839 and discounts of up to $300 off.
Redeeming the savings is easy and can be completed by shopping through this cost-saving activation link and entering promo code APINSIDER during checkout. Full step-by-step instructions can be found below and on this help page.
Units in stock
You won't have to face prolonged backorder times on the standard MacBook Pro model either, as the M1 Pro (8-core CPU, 14-core GPU) configuration with 16GB of RAM and a 512GB SSD in Space Gray is in stock and ready to ship at Adorama. This beats Apple's own estimated ship date, without even factoring in the discount.
Here's a full list of 14-inch models that are in stock at the Apple Authorized Reseller.
AppleCare savings
AppleCare is also marked down, with the extended protection plan discounted to $219 for the 14-inch MacBook Pro with the same APINSIDER promo code. You can tack on AppleCare+ to the systems in your Adorama shopping cart.
Extra 5% off with Edge
You can further extend your savings by using the Adorama Edge card to save 5% or secure special financing. With the Adorama Edge 5% discount, you can effectively get Apple's latest MacBook for as low as $1,747.05.
(*) How to redeem the APINSIDER coupon
Activating the APINSIDER coupon is quick and easy. Simply follow the steps below.
Shop through this activation link.
Add the MacBook Pro to your cart. Then look for a link to reveal the coupon code field in the Payments section and enter promo code APINSIDER to activate the exclusive discount in the same browsing session. AppleCare is $60 off as well (reg. $279, now $219) with the same promo code.
Compare 14-inch MacBook Pro prices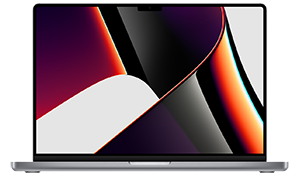 Apple 14" & 16" MacBook Pro
---
Apple's latest MacBook Pro 14-inch and 16-inch comes with three Thunderbolt 4 ports, an HDMI port, SDXC card slot, and MagSafe 3 port.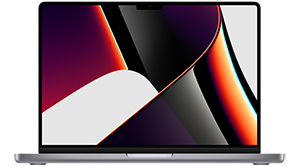 MacBook Pro 14-inch Prices
AppleInsider may earn commission on products purchased through affiliate links.
---
Configurations
Discount
14" M1 Pro (8-core CPU, 14-core GPU), 16GB, 512GB, Space Gray

$1,999.00

Coupon

Price with $160 promo code APINSIDER. Plus, $60 off AppleCare with the same code. If you have any issues with the coupon, reach out to us at [email protected] and we'll try and help.

$200.00
14" M1 Pro (8-core CPU, 14-core GPU), 16GB, 512GB, Silver

$1,999.00

Coupon

Price with $150 promo code APINSIDER. Plus, $60 off AppleCare with the same code. If you have any issues with the coupon, reach out to us at [email protected] and we'll try and help.

$200.00
14" M1 Pro (8-core CPU, 14-core GPU), 16GB, 1TB, Space Gray

$2,199.00

Coupon

Price with $164 promo code APINSIDER. Plus, $60 off AppleCare with the same code. If you have any issues with the coupon, reach out to us at [email protected] and we'll try and help.

n/a

n/a

n/a

n/a

$164.00
14" M1 Pro (8-core CPU, 14-core GPU), 16GB, 1TB, Silver

$2,199.00

Coupon

Price with $100 promo code APINSIDER. Plus, $60 off AppleCare with the same code. If you have any issues with the coupon, reach out to us at [email protected] and we'll try and help.

n/a

n/a

n/a

n/a

$100.00
14" M1 Pro (8-core CPU, 14-core GPU), 16GB, 2TB, Space Gray

$2,599.00

Coupon

Price with $150 promo code APINSIDER. Plus, $60 off AppleCare with the same code. If you have any issues with the coupon, reach out to us at [email protected] and we'll try and help.

n/a

n/a

n/a

n/a

$150.00
14" M1 Pro (8-core CPU, 14-core GPU), 16GB, 2TB, Silver

$2,599.00

Coupon

Price with $150 promo code APINSIDER. Plus, $60 off AppleCare with the same code. If you have any issues with the coupon, reach out to us at dea[email protected] and we'll try and help.

n/a

n/a

n/a

n/a

$150.00
14" M1 Pro (8-core CPU, 14-core GPU), 16GB, 4TB, Space Gray

$3,199.00

Coupon

Price with $150 promo code APINSIDER. Plus, $60 off AppleCare with the same code. If you have any issues with the coupon, reach out to us at [email protected] and we'll try and help.

n/a

n/a

n/a

n/a

$150.00
14" M1 Pro (8-core CPU, 14-core GPU), 16GB, 4TB, Silver

$3,199.00

Coupon

Price with $150 promo code APINSIDER. Plus, $60 off AppleCare with the same code. If you have any issues with the coupon, reach out to us at [email protected] and we'll try and help.

n/a

n/a

n/a

n/a

$150.00
14" M1 Pro (8-core CPU, 14-core GPU), 16GB, 8TB, Space Gray

$4,399.00

Coupon

Price with $200 promo code APINSIDER. Plus, $60 off AppleCare with the same code. If you have any issues with the coupon, reach out to us at [email protected] and we'll try and help.

n/a

n/a

n/a

n/a

$200.00
14" M1 Pro (8-core CPU, 14-core GPU), 16GB, 8TB, Silver

$4,399.00

Coupon

Price with $200 promo code APINSIDER. Plus, $60 off AppleCare with the same code. If you have any issues with the coupon, reach out to us at [email protected] and we'll try and help.

n/a

n/a

n/a

n/a

$200.00
14" M1 Pro (8-core CPU, 14-core GPU), 32GB, 512GB, Space Gray

$2,399.00

Coupon

Price with $150 promo code APINSIDER. Plus, $60 off AppleCare with the same code. If you have any issues with the coupon, reach out to us at [email protected] and we'll try and help.

n/a

n/a

n/a

n/a

$150.00
14" M1 Pro (8-core CPU, 14-core GPU), 32GB, 512GB, Silver

$2,399.00

Coupon

Price with $150 promo code APINSIDER. Plus, $60 off AppleCare with the same code. If you have any issues with the coupon, reach out to us at [email protected] and we'll try and help.

n/a

n/a

n/a

n/a

$150.00
14" M1 Pro (8-core CPU, 14-core GPU), 32GB, 1TB, Space Gray

$2,599.00

Coupon

Price with $150 promo code APINSIDER. Plus, $60 off AppleCare with the same code. If you have any issues with the coupon, reach out to us at [email protected] and we'll try and help.

n/a

n/a

n/a

n/a

$150.00
14" M1 Pro (8-core CPU, 14-core GPU), 32GB, 1TB, Silver

$2,599.00

Coupon

Price with $150 promo code APINSIDER. Plus, $60 off AppleCare with the same code. If you have any issues with the coupon, reach out to us at [email protected] and we'll try and help.

n/a

n/a

n/a

n/a

$150.00
14" M1 Pro (8-core CPU, 14-core GPU), 32GB, 2TB, Space Gray

$2,999.00

Coupon

Price with $200 promo code APINSIDER. Plus, $60 off AppleCare with the same code. If you have any issues with the coupon, reach out to us at [email protected] and we'll try and help.

n/a

n/a

n/a

n/a

$200.00
14" M1 Pro (8-core CPU, 14-core GPU), 32GB, 2TB, Silver

$2,999.00

Coupon

Price with $200 promo code APINSIDER. Plus, $60 off AppleCare with the same code. If you have any issues with the coupon, reach out to us at [email protected] and we'll try and help.

n/a

n/a

n/a

n/a

$200.00
14" M1 Pro (8-core CPU, 14-core GPU), 32GB, 4TB, Space Gray

$3,599.00

Coupon

Price with $200 promo code APINSIDER. Plus, $60 off AppleCare with the same code. If you have any issues with the coupon, reach out to us at [email protected] and we'll try and help.

n/a

n/a

n/a

n/a

$200.00
14" M1 Pro (8-core CPU, 14-core GPU), 32GB, 4TB, Silver

$3,599.00

Coupon

Price with $200 promo code APINSIDER. Plus, $60 off AppleCare with the same code. If you have any issues with the coupon, reach out to us at [email protected] and we'll try and help.

n/a

n/a

n/a

n/a

$200.00
14" M1 Pro (8-core CPU, 14-core GPU), 32GB, 8TB, Space Gray

$4,799.00

Coupon

Price with $200 promo code APINSIDER. Plus, $60 off AppleCare with the same code. If you have any issues with the coupon, reach out to us at [email protected] and we'll try and help.

n/a

n/a

n/a

n/a

$200.00
14" M1 Pro (8-core CPU, 14-core GPU), 32GB, 8TB, Silver

$4,799.00

Coupon

Price with $200 promo code APINSIDER. Plus, $60 off AppleCare with the same code. If you have any issues with the coupon, reach out to us at [email protected] and we'll try and help.

n/a

n/a

n/a

n/a

$200.00
14" M1 Pro (10-core CPU, 14-core GPU), 16GB, 512GB, Space Gray

$2,199.00

Coupon

Price with $100 promo code APINSIDER. Plus, $60 off AppleCare with the same code. If you have any issues with the coupon, reach out to us at [email protected] and we'll try and help.

n/a

n/a

n/a

n/a

$100.00
14" M1 Pro (10-core CPU, 14-core GPU), 16GB, 512GB, Silver

$2,199.00

Coupon

Price with $100 promo code APINSIDER. Plus, $60 off AppleCare with the same code. If you have any issues with the coupon, reach out to us at [email protected] and we'll try and help.

n/a

n/a

n/a

n/a

$100.00
14" M1 Pro (10-core CPU, 14-core GPU), 16GB, 1TB, Space Gray

$2,399.00

Coupon

Price with $100 promo code APINSIDER. Plus, $60 off AppleCare with the same code. If you have any issues with the coupon, reach out to us at [email protected] and we'll try and help.

n/a

n/a

n/a

n/a

$100.00
14" M1 Pro (10-core CPU, 14-core GPU), 16GB, 1TB, Silver

$2,399.00

Coupon

Price with $100 promo code APINSIDER. Plus, $60 off AppleCare with the same code. If you have any issues with the coupon, reach out to us at [email protected] and we'll try and help.

n/a

n/a

n/a

n/a

$100.00
14" M1 Pro (10-core CPU, 14-core GPU), 16GB, 2TB, Space Gray

$2,799.00

Coupon

Price with $150 promo code APINSIDER. Plus, $60 off AppleCare with the same code. If you have any issues with the coupon, reach out to us at [email protected] and we'll try and help.

n/a

n/a

n/a

n/a

$150.00
14" M1 Pro (10-core CPU, 14-core GPU), 16GB, 2TB, Silver

$2,799.00

Coupon

Price with $150 promo code APINSIDER. Plus, $60 off AppleCare with the same code. If you have any issues with the coupon, reach out to us at [email protected] and we'll try and help.

n/a

n/a

n/a

n/a

$150.00
14" M1 Pro (10-core CPU, 14-core GPU), 16GB, 4TB, Space Gray

$3,399.00

Coupon

Price with $200 promo code APINSIDER. Plus, $60 off AppleCare with the same code. If you have any issues with the coupon, reach out to us at [email protected] and we'll try and help.

n/a

n/a

n/a

n/a

$200.00
14" M1 Pro (10-core CPU, 14-core GPU), 16GB, 4TB, Silver

$3,399.00

Coupon

Price with $200 promo code APINSIDER. Plus, $60 off AppleCare with the same code. If you have any issues with the coupon, reach out to us at [email protected] and we'll try and help.

n/a

n/a

n/a

n/a

$200.00
14" M1 Pro (10-core CPU, 14-core GPU), 16GB, 8TB, Space Gray

$4,599.00

Coupon

Price with $200 promo code APINSIDER. Plus, $60 off AppleCare with the same code. If you have any issues with the coupon, reach out to us at [email protected] and we'll try and help.

n/a

n/a

n/a

n/a

$200.00
14" M1 Pro (10-core CPU, 14-core GPU), 16GB, 8TB, Silver

$4,599.00

Coupon

Price with $200 promo code APINSIDER. Plus, $60 off AppleCare with the same code. If you have any issues with the coupon, reach out to us at [email protected] and we'll try and help.

n/a

n/a

n/a

n/a

$200.00
14" M1 Pro (10-core CPU, 14-core GPU), 32GB, 512GB, Space Gray

$2,599.00

Coupon

Price with $150 promo code APINSIDER. Plus, $60 off AppleCare with the same code. If you have any issues with the coupon, reach out to us at [email protected] and we'll try and help.

n/a

n/a

n/a

n/a

$150.00
14" M1 Pro (10-core CPU, 14-core GPU), 32GB, 512GB, Silver

$2,599.00

Coupon

Price with $150 promo code APINSIDER. Plus, $60 off AppleCare with the same code. If you have any issues with the coupon, reach out to us at [email protected] and we'll try and help.

n/a

n/a

n/a

n/a

$150.00
14" M1 Pro (10-core CPU, 14-core GPU), 32GB, 1TB, Space Gray

$2,799.00

Coupon

Price with $200 promo code APINSIDER. Plus, $60 off AppleCare with the same code. If you have any issues with the coupon, reach out to us at [email protected] and we'll try and help.

n/a

n/a

n/a

n/a

$200.00
14" M1 Pro (10-core CPU, 14-core GPU), 32GB, 1TB, Silver

$2,799.00

Coupon

Price with $150 promo code APINSIDER. Plus, $60 off AppleCare with the same code. If you have any issues with the coupon, reach out to us at [email protected] and we'll try and help.

n/a

n/a

n/a

n/a

$150.00
14" M1 Pro (10-core CPU, 14-core GPU), 32GB, 2TB, Space Gray

$3,199.00

Coupon

Price with $150 promo code APINSIDER. Plus, $60 off AppleCare with the same code. If you have any issues with the coupon, reach out to us at [email protected] and we'll try and help.

n/a

n/a

n/a

n/a

$150.00
14" M1 Pro (10-core CPU, 14-core GPU), 32GB, 2TB, Silver

$3,199.00

Coupon

Price with $150 promo code APINSIDER. Plus, $60 off AppleCare with the same code. If you have any issues with the coupon, reach out to us at [email protected] and we'll try and help.

n/a

n/a

n/a

n/a

$150.00
14" M1 Pro (10-core CPU, 14-core GPU), 32GB, 4TB, Space Gray

$3,799.00

Coupon

Price with $200 promo code APINSIDER. Plus, $60 off AppleCare with the same code. If you have any issues with the coupon, reach out to us at [email protected] and we'll try and help.

n/a

n/a

n/a

n/a

$200.00
14" M1 Pro (10-core CPU, 14-core GPU), 32GB, 4TB, Silver

$3,799.00

Coupon

Price with $200 promo code APINSIDER. Plus, $60 off AppleCare with the same code. If you have any issues with the coupon, reach out to us at [email protected] and we'll try and help.

n/a

n/a

n/a

n/a

$200.00
14" M1 Pro (10-core CPU, 14-core GPU), 32GB, 8TB, Space Gray

$4,999.00

Coupon

Price with $200 promo code APINSIDER. Plus, $60 off AppleCare with the same code. If you have any issues with the coupon, reach out to us at [email protected] and we'll try and help.

n/a

n/a

n/a

n/a

$200.00
14" M1 Pro (10-core CPU, 14-core GPU), 32GB, 8TB, Silver

$4,999.00

Coupon

Price with $200 promo code APINSIDER. Plus, $60 off AppleCare with the same code. If you have any issues with the coupon, reach out to us at [email protected] and we'll try and help.

n/a

n/a

n/a

n/a

$200.00
14" M1 Pro (10-core CPU, 16-core GPU), 16GB, 512GB, Space Gray

$2,299.00

Coupon

Price with $150 promo code APINSIDER. Plus, $60 off AppleCare with the same code. If you have any issues with the coupon, reach out to us at [email protected] and we'll try and help.

n/a

n/a

n/a

n/a

$150.00
14" M1 Pro (10-core CPU, 16-core GPU), 16GB, 512GB, Silver

$2,299.00

Coupon

Price with $150 promo code APINSIDER. Plus, $60 off AppleCare with the same code. If you have any issues with the coupon, reach out to us at [email protected] and we'll try and help.

n/a

n/a

n/a

n/a

$150.00
14" M1 Pro (10-core CPU, 16-core GPU), 16GB, 1TB, Space Gray

$2,499.00

Coupon

Price with $200 promo code APINSIDER. Plus, $60 off AppleCare with the same code. If you have any issues with the coupon, reach out to us at [email protected] and we'll try and help.

$200.00
14" M1 Pro (10-core CPU, 16-core GPU), 16GB, 1TB, Silver

$2,499.00

Coupon

Price with $150 promo code APINSIDER. Plus, $60 off AppleCare with the same code. If you have any issues with the coupon, reach out to us at [email protected] and we'll try and help.

$200.00
14" M1 Pro (10-core CPU, 16-core GPU), 16GB, 2TB, Space Gray

$2,899.00

Coupon

Price with $150 promo code APINSIDER. Plus, $60 off AppleCare with the same code. If you have any issues with the coupon, reach out to us at [email protected] and we'll try and help.

n/a

n/a

n/a

n/a

$150.00
14" M1 Pro (10-core CPU, 16-core GPU), 16GB, 2TB, Silver

$2,899.00

Coupon

Price with $150 promo code APINSIDER. Plus, $60 off AppleCare with the same code. If you have any issues with the coupon, reach out to us at [email protected] and we'll try and help.

n/a

n/a

n/a

n/a

$150.00
14" M1 Pro (10-core CPU, 16-core GPU), 16GB, 4TB, Space Gray

$3,499.00

Coupon

Price with $200 promo code APINSIDER. Plus, $60 off AppleCare with the same code. If you have any issues with the coupon, reach out to us at [email protected] and we'll try and help.

n/a

n/a

n/a

n/a

$200.00
14" M1 Pro (10-core CPU, 16-core GPU), 16GB, 4TB, Silver

$3,499.00

Coupon

Price with $200 promo code APINSIDER. Plus, $60 off AppleCare with the same code. If you have any issues with the coupon, reach out to us at [email protected] and we'll try and help.

n/a

n/a

n/a

n/a

$200.00
14" M1 Pro (10-core CPU, 16-core GPU), 16GB, 8TB, Space Gray

$4,699.00

Coupon

Price with $200 promo code APINSIDER. Plus, $60 off AppleCare with the same code. If you have any issues with the coupon, reach out to us at [email protected] and we'll try and help.

n/a

n/a

n/a

n/a

$200.00
14" M1 Pro (10-core CPU, 16-core GPU), 16GB, 8TB, Silver

$4,699.00

Coupon

Price with $200 promo code APINSIDER. Plus, $60 off AppleCare with the same code. If you have any issues with the coupon, reach out to us at [email protected] and we'll try and help.

n/a

n/a

n/a

n/a

$200.00
14" M1 Pro (10-core CPU, 16-core GPU), 32GB, 512GB, Space Gray

$2,699.00

Coupon

Price with $200 promo code APINSIDER. Plus, $60 off AppleCare with the same code. If you have any issues with the coupon, reach out to us at [email protected] and we'll try and help.

n/a

Coupon

Exclusive price for AI readers. To activate the deal, click through the B&H pricing link for this configuration through AppleInsider's desktop site. Can't see the special price? Reach out to us at [email protected] and we'll try to help.

n/a

n/a

n/a

$200.00
14" M1 Pro (10-core CPU, 16-core GPU), 32GB, 512GB, Silver

$2,699.00

Coupon

Price with $150 promo code APINSIDER. Plus, $60 off AppleCare with the same code. If you have any issues with the coupon, reach out to us at [email protected] and we'll try and help.

n/a

n/a

n/a

n/a

$150.00
14" M1 Pro (10-core CPU, 16-core GPU), 32GB, 1TB, Space Gray

$2,899.00

Coupon

Price with $200 promo code APINSIDER. Plus, $60 off AppleCare with the same code. If you have any issues with the coupon, reach out to us at [email protected] and we'll try and help.

n/a

n/a

n/a

n/a

$200.00
14" M1 Pro (10-core CPU, 16-core GPU), 32GB, 1TB, Silver

$2,899.00

Coupon

Price with $200 promo code APINSIDER. Plus, $60 off AppleCare with the same code. If you have any issues with the coupon, reach out to us at [email protected] and we'll try and help.

n/a

n/a

n/a

n/a

$200.00
14" M1 Pro (10-core CPU, 16-core GPU), 32GB, 2TB, Space Gray

$3,299.00

Coupon

Price with $150 promo code APINSIDER. Plus, $60 off AppleCare with the same code. If you have any issues with the coupon, reach out to us at [email protected] and we'll try and help.

n/a

n/a

n/a

n/a

$150.00
14" M1 Pro (10-core CPU, 16-core GPU), 32GB, 2TB, Silver

$3,299.00

Coupon

Price with $150 promo code APINSIDER. Plus, $60 off AppleCare with the same code. If you have any issues with the coupon, reach out to us at [email protected] and we'll try and help.

n/a

n/a

n/a

n/a

$150.00
14" M1 Pro (10-core CPU, 16-core GPU), 32GB, 4TB, Space Gray

$3,899.00

Coupon

Price with $200 promo code APINSIDER. Plus, $60 off AppleCare with the same code. If you have any issues with the coupon, reach out to us at [email protected] and we'll try and help.

n/a

n/a

n/a

n/a

$200.00
14" M1 Pro (10-core CPU, 16-core GPU), 32GB, 4TB, Silver

$3,899.00

Coupon

Price with $200 promo code APINSIDER. Plus, $60 off AppleCare with the same code. If you have any issues with the coupon, reach out to us at [email protected] and we'll try and help.

n/a

n/a

n/a

n/a

$200.00
14" M1 Pro (10-core CPU, 16-core GPU), 32GB, 8TB, Space Gray

$5,099.00

Coupon

Price with $200 promo code APINSIDER. Plus, $60 off AppleCare with the same code. If you have any issues with the coupon, reach out to us at [email protected] and we'll try and help.

n/a

n/a

n/a

n/a

$200.00
14" M1 Pro (10-core CPU, 16-core GPU), 32GB, 8TB, Silver

$5,099.00

Coupon

Price with $200 promo code APINSIDER. Plus, $60 off AppleCare with the same code. If you have any issues with the coupon, reach out to us at [email protected] and we'll try and help.

n/a

n/a

n/a

n/a

$200.00
14" M1 Max (10-core CPU, 24-core GPU), 32GB, 512GB, Space Gray

$2,899.00

Coupon

Price with $150 promo code APINSIDER. Plus, $60 off AppleCare with the same code. If you have any issues with the coupon, reach out to us at [email protected] and we'll try and help.

n/a

n/a

n/a

n/a

$150.00
14" M1 Max (10-core CPU, 24-core GPU), 32GB, 512GB, Silver

$2,899.00

Coupon

Price with $150 promo code APINSIDER. Plus, $60 off AppleCare with the same code. If you have any issues with the coupon, reach out to us at [email protected] and we'll try and help.

n/a

n/a

n/a

n/a

$150.00
14" M1 Max (10-core CPU, 24-core GPU), 32GB, 1TB, Space Gray

$3,099.00

Coupon

Price with $150 promo code APINSIDER. Plus, $60 off AppleCare with the same code. If you have any issues with the coupon, reach out to us at [email protected] and we'll try and help.

n/a

n/a

n/a

n/a

$150.00
14" M1 Max (10-core CPU, 24-core GPU), 32GB, 1TB, Silver

$3,099.00

Coupon

Price with $150 promo code APINSIDER. Plus, $60 off AppleCare with the same code. If you have any issues with the coupon, reach out to us at [email protected] and we'll try and help.

n/a

n/a

n/a

n/a

$150.00
14" M1 Max (10-core CPU, 24-core GPU), 32GB, 2TB, Space Gray

$3,499.00

Coupon

Price with $200 promo code APINSIDER. Plus, $60 off AppleCare with the same code. If you have any issues with the coupon, reach out to us at [email protected] and we'll try and help.

n/a

n/a

n/a

n/a

$200.00
14" M1 Max (10-core CPU, 24-core GPU), 32GB, 2TB, Silver

$3,499.00

Coupon

Price with $200 promo code APINSIDER. Plus, $60 off AppleCare with the same code. If you have any issues with the coupon, reach out to us at [email protected] and we'll try and help.

n/a

n/a

n/a

n/a

$200.00
14" M1 Max (10-core CPU, 24-core GPU), 32GB, 4TB, Space Gray

$4,099.00

Coupon

Price with $200 promo code APINSIDER. Plus, $60 off AppleCare with the same code. If you have any issues with the coupon, reach out to us at [email protected] and we'll try and help.

n/a

n/a

n/a

n/a

$200.00
14" M1 Max (10-core CPU, 24-core GPU), 32GB, 4TB, Silver

$4,099.00

Coupon

Price with $200 promo code APINSIDER. Plus, $60 off AppleCare with the same code. If you have any issues with the coupon, reach out to us at [email protected] and we'll try and help.

n/a

n/a

n/a

n/a

$200.00
14" M1 Max (10-core CPU, 24-core GPU), 32GB, 8TB, Space Gray

$5,299.00

Coupon

Price with $200 promo code APINSIDER. Plus, $60 off AppleCare with the same code. If you have any issues with the coupon, reach out to us at [email protected] and we'll try and help.

n/a

n/a

n/a

n/a

$200.00
14" M1 Max (10-core CPU, 24-core GPU), 32GB, 8TB, Silver

$5,299.00

Coupon

Price with $200 promo code APINSIDER. Plus, $60 off AppleCare with the same code. If you have any issues with the coupon, reach out to us at [email protected] and we'll try and help.

n/a

n/a

n/a

n/a

$200.00
14" M1 Max (10-core CPU, 24-core GPU), 64GB, 512GB, Space Gray

$3,299.00

Coupon

Price with $150 promo code APINSIDER. Plus, $60 off AppleCare with the same code. If you have any issues with the coupon, reach out to us at [email protected] and we'll try and help.

n/a

n/a

n/a

n/a

$150.00
14" M1 Max (10-core CPU, 24-core GPU), 64GB, 512GB, Silver

$3,299.00

Coupon

Price with $150 promo code APINSIDER. Plus, $60 off AppleCare with the same code. If you have any issues with the coupon, reach out to us at [email protected] and we'll try and help.

n/a

n/a

n/a

n/a

$150.00
14" M1 Max (10-core CPU, 24-core GPU), 64GB, 1TB, Space Gray

$3,499.00

Coupon

Price with $200 promo code APINSIDER. Plus, $60 off AppleCare with the same code. If you have any issues with the coupon, reach out to us at [email protected] and we'll try and help.

n/a

n/a

n/a

n/a

$200.00
14" M1 Max (10-core CPU, 24-core GPU), 64GB, 1TB, Silver

$3,499.00

Coupon

Price with $200 promo code APINSIDER. Plus, $60 off AppleCare with the same code. If you have any issues with the coupon, reach out to us at [email protected] and we'll try and help.

n/a

n/a

n/a

n/a

$200.00
14" M1 Max (10-core CPU, 24-core GPU), 64GB, 2TB, Space Gray

$3,899.00

Coupon

Price with $200 promo code APINSIDER. Plus, $60 off AppleCare with the same code. If you have any issues with the coupon, reach out to us at [email protected] and we'll try and help.

n/a

n/a

n/a

n/a

$200.00
14" M1 Max (10-core CPU, 24-core GPU), 64GB, 2TB, Silver

$3,899.00

Coupon

Price with $200 promo code APINSIDER. Plus, $60 off AppleCare with the same code. If you have any issues with the coupon, reach out to us at [email protected] and we'll try and help.

n/a

n/a

n/a

n/a

$200.00
14" M1 Max (10-core CPU, 24-core GPU), 64GB, 4TB, Space Gray

$4,499.00

Coupon

Price with $200 promo code APINSIDER. Plus, $60 off AppleCare with the same code. If you have any issues with the coupon, reach out to us at [email protected] and we'll try and help.

n/a

n/a

n/a

n/a

$200.00
14" M1 Max (10-core CPU, 24-core GPU), 64GB, 4TB, Silver

$4,499.00

Coupon

Price with $200 promo code APINSIDER. Plus, $60 off AppleCare with the same code. If you have any issues with the coupon, reach out to us at [email protected] and we'll try and help.

n/a

n/a

n/a

n/a

$200.00
14" M1 Max (10-core CPU, 24-core GPU), 64GB, 8TB, Space Gray

$5,699.00

Coupon

Price with $200 promo code APINSIDER. Plus, $60 off AppleCare with the same code. If you have any issues with the coupon, reach out to us at [email protected] and we'll try and help.

n/a

n/a

n/a

n/a

$200.00
14" M1 Max (10-core CPU, 24-core GPU), 64GB, 8TB, Silver

$5,699.00

Coupon

Price with $200 promo code APINSIDER. Plus, $60 off AppleCare with the same code. If you have any issues with the coupon, reach out to us at [email protected] and we'll try and help.

n/a

n/a

n/a

n/a

$200.00
14" M1 Max (10-core CPU, 32-core GPU), 32GB, 512GB, Space Gray

$3,099.00

Coupon

Price with $150 promo code APINSIDER. Plus, $60 off AppleCare with the same code. If you have any issues with the coupon, reach out to us at [email protected] and we'll try and help.

n/a

n/a

n/a

n/a

$150.00
14" M1 Max (10-core CPU, 32-core GPU), 32GB, 512GB, Silver

$3,099.00

Coupon

Price with $150 promo code APINSIDER. Plus, $60 off AppleCare with the same code. If you have any issues with the coupon, reach out to us at [email protected] and we'll try and help.

n/a

n/a

n/a

n/a

$150.00
14" M1 Max (10-core CPU, 32-core GPU), 32GB, 1TB, Space Gray

$3,299.00

Coupon

Price with $150 promo code APINSIDER. Plus, $60 off AppleCare with the same code. If you have any issues with the coupon, reach out to us at [email protected] and we'll try and help.

n/a

n/a

n/a

n/a

$150.00
14" M1 Max (10-core CPU, 32-core GPU), 32GB, 1TB, Silver

$3,299.00

Coupon

Price with $150 promo code APINSIDER. Plus, $60 off AppleCare with the same code. If you have any issues with the coupon, reach out to us at [email protected] and we'll try and help.

n/a

n/a

n/a

n/a

$150.00
14" M1 Max (10-core CPU, 32-core GPU), 32GB, 2TB, Space Gray

$3,699.00

Coupon

Price with $200 promo code APINSIDER. Plus, $60 off AppleCare with the same code. If you have any issues with the coupon, reach out to us at [email protected] and we'll try and help.

n/a

n/a

n/a

n/a

$200.00
14" M1 Max (10-core CPU, 32-core GPU), 32GB, 2TB, Silver

$3,699.00

Coupon

Price with $200 promo code APINSIDER. Plus, $60 off AppleCare with the same code. If you have any issues with the coupon, reach out to us at [email protected] and we'll try and help.

n/a

n/a

n/a

n/a

$200.00
14" M1 Max (10-core CPU, 32-core GPU), 32GB, 4TB, Space Gray

$4,299.00

Coupon

Price with $200 promo code APINSIDER. Plus, $60 off AppleCare with the same code. If you have any issues with the coupon, reach out to us at [email protected] and we'll try and help.

n/a

n/a

n/a

n/a

$200.00
14" M1 Max (10-core CPU, 32-core GPU), 32GB, 4TB, Silver

$4,299.00

Coupon

Price with $200 promo code APINSIDER. Plus, $60 off AppleCare with the same code. If you have any issues with the coupon, reach out to us at [email protected] and we'll try and help.

n/a

n/a

n/a

n/a

$200.00
14" M1 Max (10-core CPU, 32-core GPU), 32GB, 8TB, Space Gray

$5,499.00

Coupon

Price with $200 promo code APINSIDER. Plus, $60 off AppleCare with the same code. If you have any issues with the coupon, reach out to us at [email protected] and we'll try and help.

n/a

n/a

n/a

n/a

$200.00
14" M1 Max (10-core CPU, 32-core GPU), 32GB, 8TB, Silver

$5,499.00

Coupon

Price with $200 promo code APINSIDER. Plus, $60 off AppleCare with the same code. If you have any issues with the coupon, reach out to us at [email protected] and we'll try and help.

n/a

n/a

n/a

n/a

$200.00
14" M1 Max (10-core CPU, 32-core GPU), 64GB, 512GB, Space Gray

$3,499.00

Coupon

Price with $200 promo code APINSIDER. Plus, $60 off AppleCare with the same code. If you have any issues with the coupon, reach out to us at [email protected] and we'll try and help.

n/a

n/a

n/a

n/a

$200.00
14" M1 Max (10-core CPU, 32-core GPU), 64GB, 512GB, Silver

$3,499.00

Coupon

Price with $200 promo code APINSIDER. Plus, $60 off AppleCare with the same code. If you have any issues with the coupon, reach out to us at [email protected] and we'll try and help.

n/a

n/a

n/a

n/a

$200.00
14" M1 Max (10-core CPU, 32-core GPU), 64GB, 1TB, Space Gray

$3,699.00

Coupon

Price with $200 promo code APINSIDER. Plus, $60 off AppleCare with the same code. If you have any issues with the coupon, reach out to us at [email protected] and we'll try and help.

n/a

n/a

n/a

n/a

$200.00
14" M1 Max (10-core CPU, 32-core GPU), 64GB, 1TB, Silver

$3,699.00

Coupon

Price with $200 promo code APINSIDER. Plus, $60 off AppleCare with the same code. If you have any issues with the coupon, reach out to us at [email protected] and we'll try and help.

n/a

n/a

n/a

n/a

$200.00
14" M1 Max (10-core CPU, 32-core GPU), 64GB, 2TB, Space Gray

$4,099.00

Coupon

Price with $300 promo code APINSIDER. Plus, $60 off AppleCare with the same code. If you have any issues with the coupon, reach out to us at [email protected] and we'll try and help.

n/a

n/a

n/a

n/a

$300.00
14" M1 Max (10-core CPU, 32-core GPU), 64GB, 2TB, Silver

$4,099.00

Coupon

Price with $200 promo code APINSIDER. Plus, $60 off AppleCare with the same code. If you have any issues with the coupon, reach out to us at [email protected] and we'll try and help.

n/a

n/a

n/a

n/a

$200.00
14" M1 Max (10-core CPU, 32-core GPU), 64GB, 4TB, Space Gray

$4,699.00

Coupon

Price with $200 promo code APINSIDER. Plus, $60 off AppleCare with the same code. If you have any issues with the coupon, reach out to us at [email protected] and we'll try and help.

n/a

n/a

n/a

n/a

$200.00
14" M1 Max (10-core CPU, 32-core GPU), 64GB, 4TB, Silver

$4,699.00

Coupon

Price with $200 promo code APINSIDER. Plus, $60 off AppleCare with the same code. If you have any issues with the coupon, reach out to us at [email protected] and we'll try and help.

n/a

n/a

n/a

n/a

$200.00
14" M1 Max (10-core CPU, 32-core GPU), 64GB, 8TB, Space Gray

$5,899.00

Coupon

Price with $200 promo code APINSIDER. Plus, $60 off AppleCare with the same code. If you have any issues with the coupon, reach out to us at [email protected] and we'll try and help.

n/a

n/a

n/a

n/a

$200.00
14" M1 Max (10-core CPU, 32-core GPU), 64GB, 8TB, Silver

$5,899.00

Coupon

Price with $200 promo code APINSIDER. Plus, $60 off AppleCare with the same code. If you have any issues with the coupon, reach out to us at [email protected] and we'll try and help.

n/a

n/a

n/a

n/a

$200.00
Additional Apple deals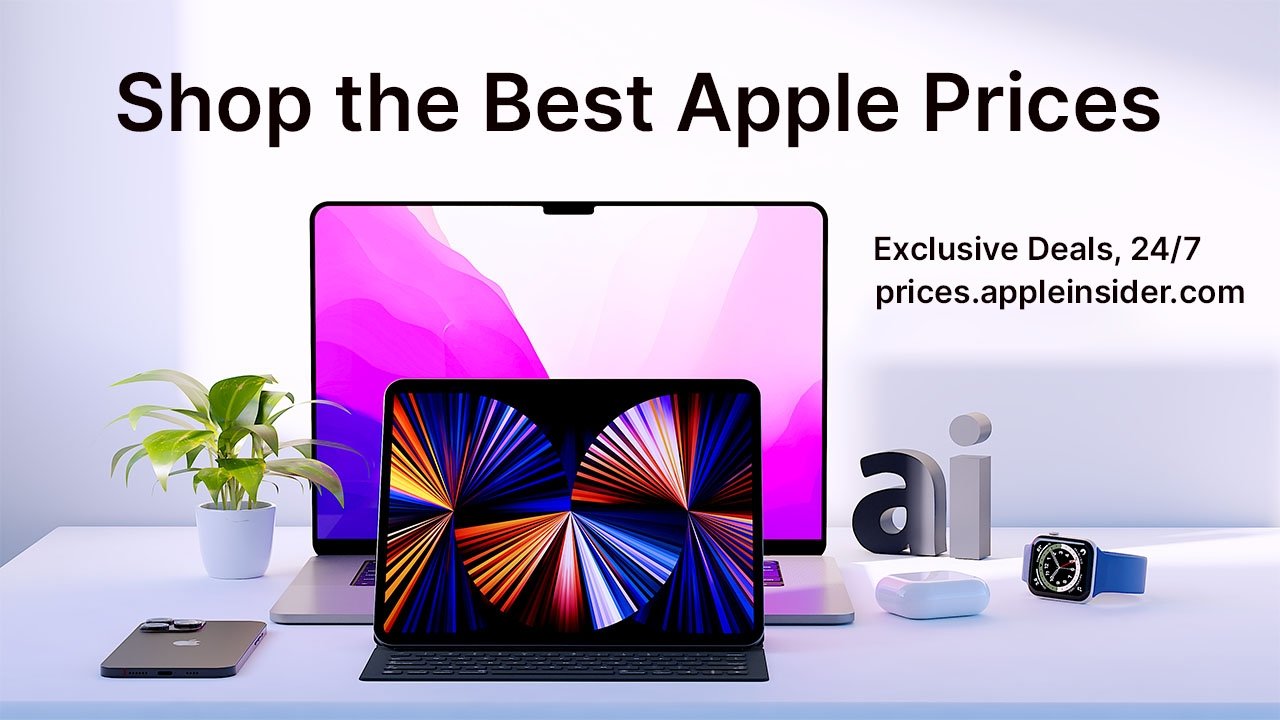 If you're looking for the best deals on Apple hardware, it's worth checking out our Apple Price Guide. Updated daily, there are hundreds of exclusive discounts on everything from iPads to MacBooks. Here are a few specials heading running this week: