Adorama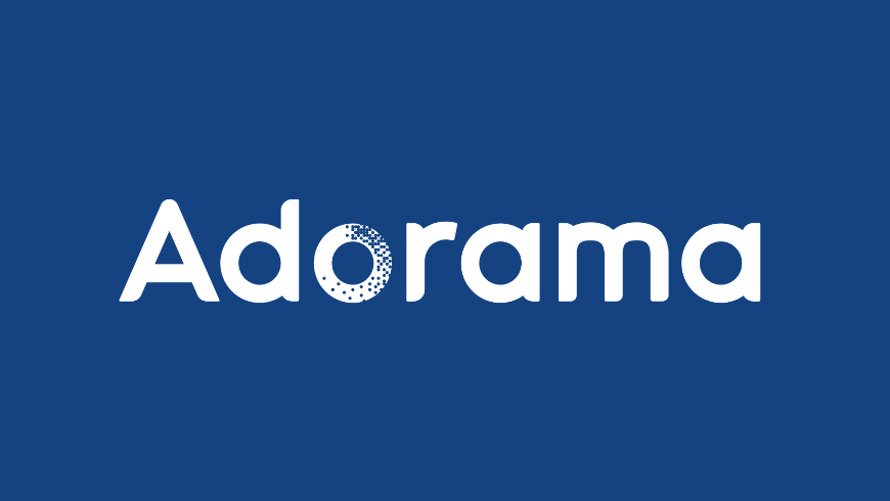 Adorama is a premier source of photography equipment, audio gear, computers, and other consumer electronics. The company has a physical store in New York City and handles worldwide orders at Adorama.com. It's an Apple Authorized Reseller, frequently offering leading prices on Macs and other Apple devices. AppleInsider readers can get even better deals with our discount links and promo code APINSIDER.
● Apple Authorized Reseller
● Leading provider of consumer electronics
● Started as a photography shop in 1974
● Physical store in NYC, online at Adorama.com
● Rentals, used products, & trade-ins
● Serves creators of all kinds
● Student discounts, VIP program
● Extra discounts for AppleInsider readers
If you've ever shopped for a Mac online or in the New York area, there's a good chance you're already familiar with Adorama – and their frequent deals on Macs and other Apple products. Starting as a quaint NYC photography shop in 1974, Adorama is an Apple Authorized Reseller and one of consumer electronics' premier destinations.
From the beginning, Adorama Camera has catered to creators. Believing everyone is a creator, Adorama has charted a mission to "inspire, educate, and equip to make dreams a reality."
Today, the retailer has a New York City storefront in the Flatiron/Chelsea district and its popular online store – Adorama.com – which ships to the US, Canada, and over 200 countries worldwide.
Products
Apple at Adorama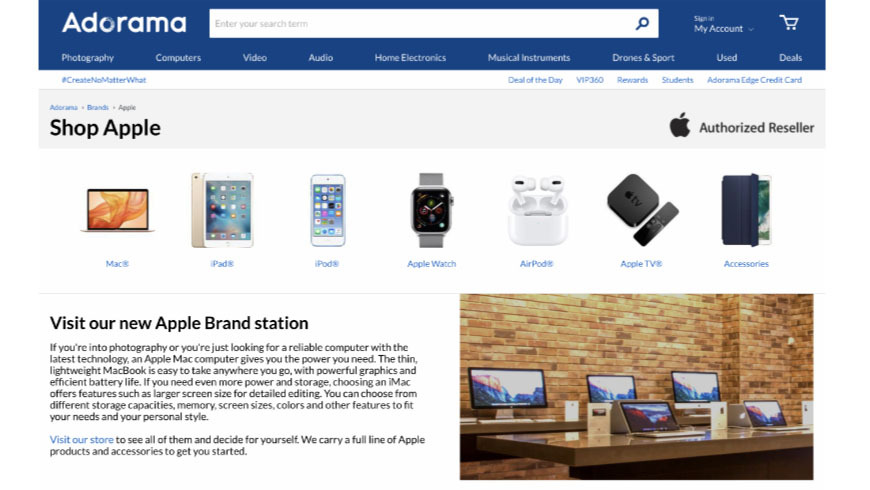 Adorama has plenty on offer for Apple enthusiasts. There aren't many Apple products you won't find here – and the retailer will often provide some of the best prices around.
The only major Apple product you won't find is iPhone, perhaps due to the complexities and costs of wireless-carrier partnerships.
Adorama is an Apple Authorized Reseller, so you can trust that you're getting authentic products backed by Apple.
Exclusive deals
AppleInsider readers can get even better deals at Adorama with our special pricing link and the promo code APINSIDER. According to the AppleInsider Apple Price Guide, which tracks the lowest prices on multiple hardware lines, Adorama's exclusive prices for AI readers are often the best, especially on Mac computers.
Other products and partners
In addition to being an Apple partner, Adorama is also an authorized retailer for Canon, Nikon, Sony, GoPro, DJI, Fujifilm, Bose, Microsoft, and other top brands.
Their product catalog today stretches far beyond photography, now including:
Photography
Pro Video
Computers
Gaming
Drones
Audio
Lighting & studio
Wearables
Smart home
Home office
Home theater
Wireless & live streaming
Surveillance
Musical instruments (guitars, keyboards, drums, and more)
Binoculars & scopes
Photo printing
Perks When Shopping at Adorama
Community Support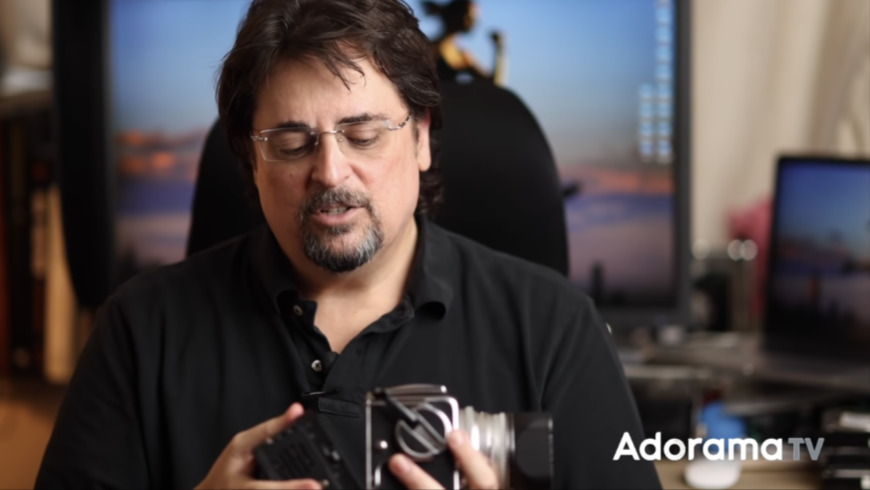 Adorama prides itself on offering various tools, talks, and tutorials to help creative professionals achieve their goals. "Your art is our passion," a company statement reads, "and we are here to supply you with state-of-the-art equipment and the significant support of people who want you to succeed."
Creative offerings include exclusive shows, tutorials, online events (and in-person events in non-pandemic times), invitations to join exclusive peer groups, and the ability to go behind-the-scenes on real photo and video shoots.
The company also partners with leaders in creative fields who provide tips for the greater community.
Rentals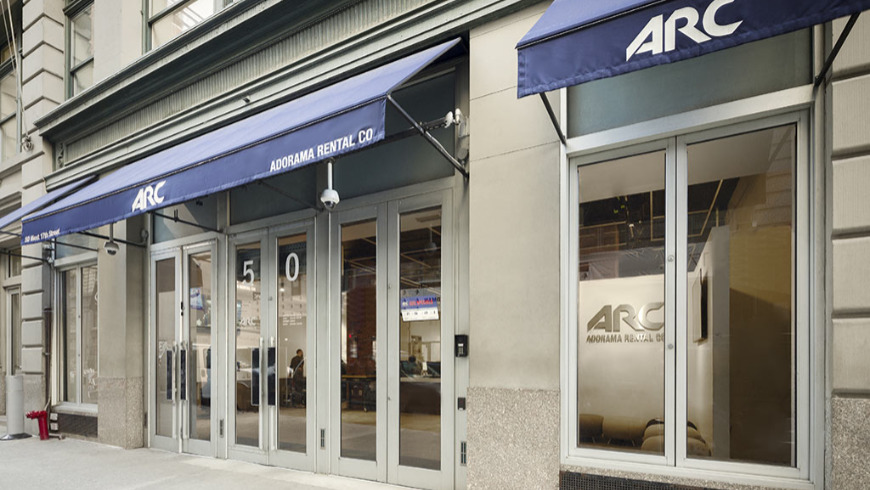 Folks in the NYC area can borrow creative gear without having to spend potentially thousands of dollars on equipment they'll only need for a short while.
Rental products include cameras and lenses, lighting equipment, photography accessories, computers, and more. As far as Apple accessories, you can rent a 15-inch MacBook Pro, iMac Pro, or Mac Pro.
Adorama has two rental locations, one in Manhattan and one in Brooklyn.
Used products and trade-ins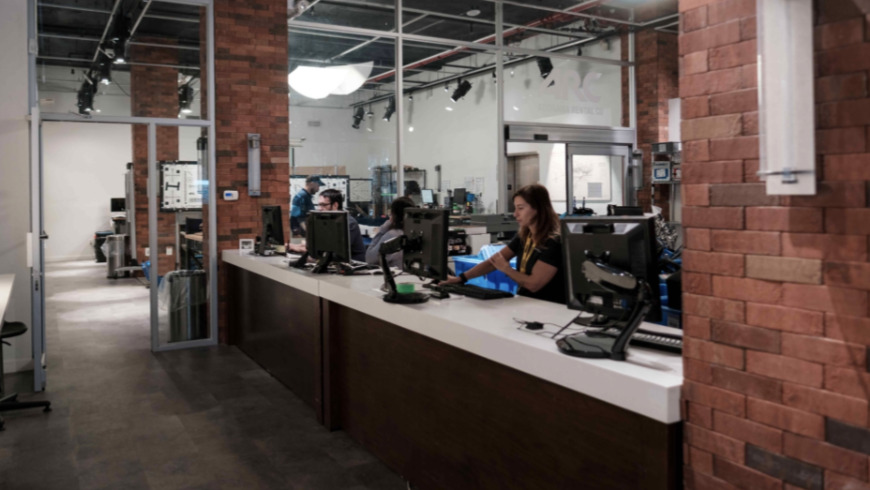 Adorama also lets you trade in your old equipment to help pay for an upgrade. You can either send your gear in, arrange for them to pick it up, or take it to an Adorama store in NYC. They'll evaluate your trade-in and send you an offer.
If the offer works for you, you can choose to receive either a check or store credit. If the deal doesn't tickle your fancy, Adorama will return the product to you – at their cost and fully insured.
Whether you're trading in old gear or not, Adorama offers discounts on various used equipment. The company lists the condition of each used item so you'll know what to expect.
VIP360
The company's customer-incentive program, VIP360, is a bit like Amazon Prime for Adorama loyalists.
For $49.99 a year, shoppers get:
Free two-day shipping on all purchases
One-year 'Drops & Spills' protection
60-day returns
Other exclusive member-only incentives.
Student discounts
Adorama has a college discount program that offers deals for both students and teachers. Signing up is as easy as creating (or logging into) an Adorama account and then filling out a Sheer ID online verification.
While Adorama's Apple deals are typically among the best, note that Apple products aren't part of their student-deals program.
Adorama Edge Credit Card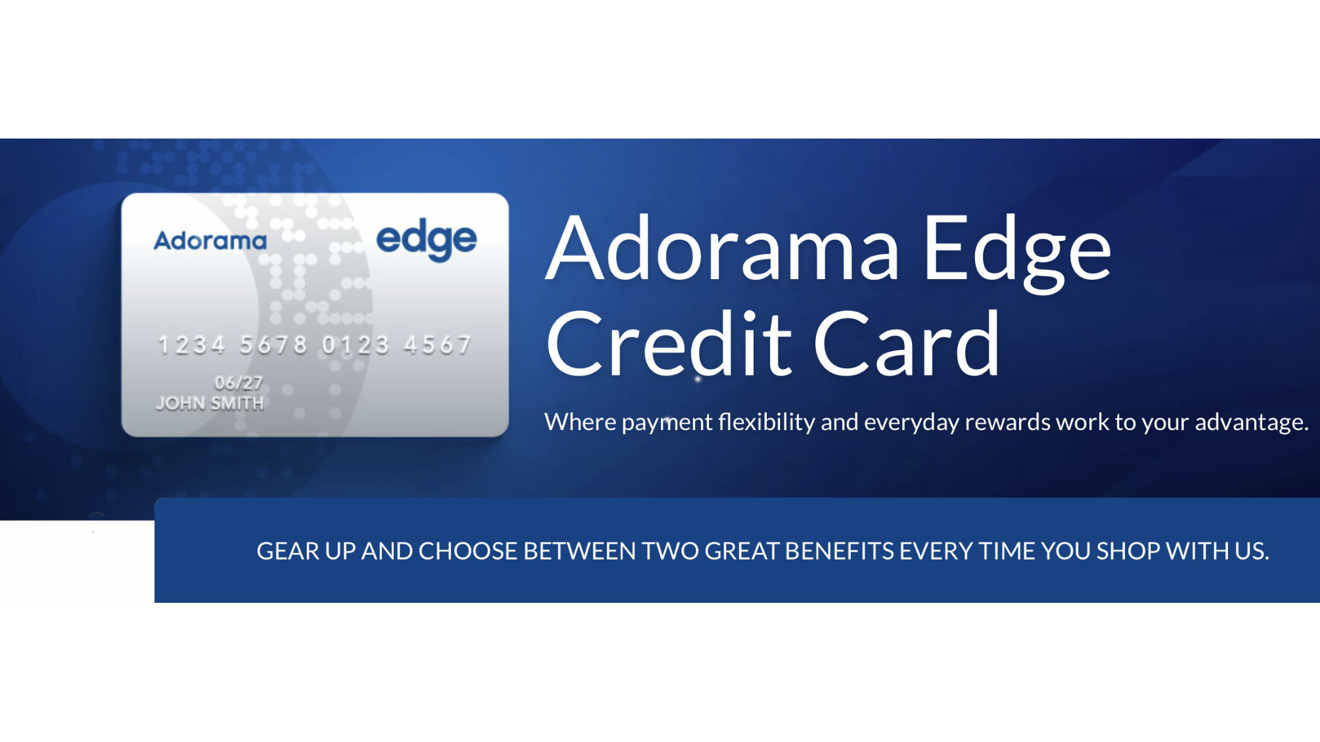 Six-month financing is available on purchases of $199-$799.99. You'll have the option of 12-month financing on purchases of $800 or more. The card is subject to a credit check and approval.
History
Adorama Photo, known as "The Photography People," was founded in 1974. The company first set up shop on 34th Street in New York City. In addition to local foot traffic from NYC photographers, the company also took mail orders from around the country (this was still two decades before the internet exploded into everyday life).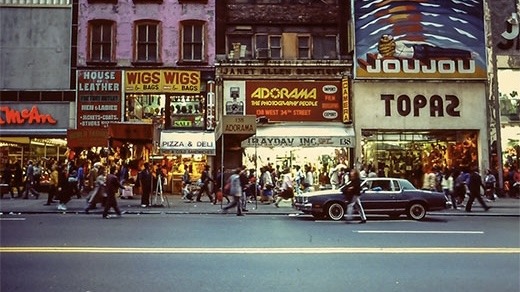 The Adorama Rental Company, allowing photographers to rent equipment that fits their needs, opened on 18th Street in 1982. By 1988, the primary shop also moved to 18th St.
In 1997, the company launched AdoramaPix, its printing service, for both pro photographers' needs and personalized gifts for consumers. The following year, as the internet began taking the world by storm, the retailer launched adorama.com to get an early jump on e-commerce.
In 2005, Adorama opened a warehouse in New Jersey, expanding the vendor's stock for online and in-store purchases. In 2011, the Adorama Street Fair was started, taking place on 18th Street between Fifth and Sixth Avenues. It's a combined tech showcase and carnival.

In 2011, illustrating how much the firm had grown since its humble beginnings in the mid-70s, the company became the New York Giants' official electronics dealer. That same year, Adorama expanded into pro-audio gear, with esteemed partners such as Sennheiser, Shure, Rode, Zoom, and more.
In 2017, a second rental location opened, this one laying down roots in Brooklyn. Later that year, the company launched a business-solutions wing, handling contracts with schools, corporations, and government institutions.
As the pandemic has rocked our society's norms throughout 2020, Adorama stood by its creators with the #CreateNoMatterWhat initiative, offering remote courses and tips for creators to help them to keep making art in this new normal.
Adorama FAQ
Is Adorama legit?
Adorama has been in business since 1974. In addition to being an Apple Authorized Reseller, Adorama is a Canon Authorized Dealer, Nikon Authorized Dealer and Klipsch retailer. The electronics company has maintained BBB accreditation since 1992.
What is Adorama?
Adorama is an electronics retailer, specializing in the sale of cameras, lenses, Apple computers, audio gear and more. The company has been in business since 1974 and maintains a physical store in New York City, along with a website that features thousands of products.
Does Adorama charge tax?
Adorama collects sales tax on orders shipped to states in which sales tax is required by law. According to Adorama, the company may provide an estimated sales tax amount until your exact location is finalized prior to order completion. Orders shipped to international destinations are subject to tax, duty and import fees.
Is Adorama trustworthy?
Having been in business for 46 years, Adorama has shipped hundreds of thousands of orders. The company is also a BBB Accredited Business and a Canon Authorized Dealer, Nikon Authorized Dealer and Apple Authorized Reseller. Adorama offers some of the best Apple prices on Mac computers with promo code offers.
Where is Adorama located?
Adorama is based in New York, with its flagship store located at 42 W 18th Street New York, NY, 10011. Its Adorama Trade department also operates a drop-off location at 370 19th Street, Brooklyn, NY 11215. The company maintains an extensive e-commerce website at Adorama.com, with thousands of items for sale.