Apple AirTag anti-stalking features aren't working in a lot of cases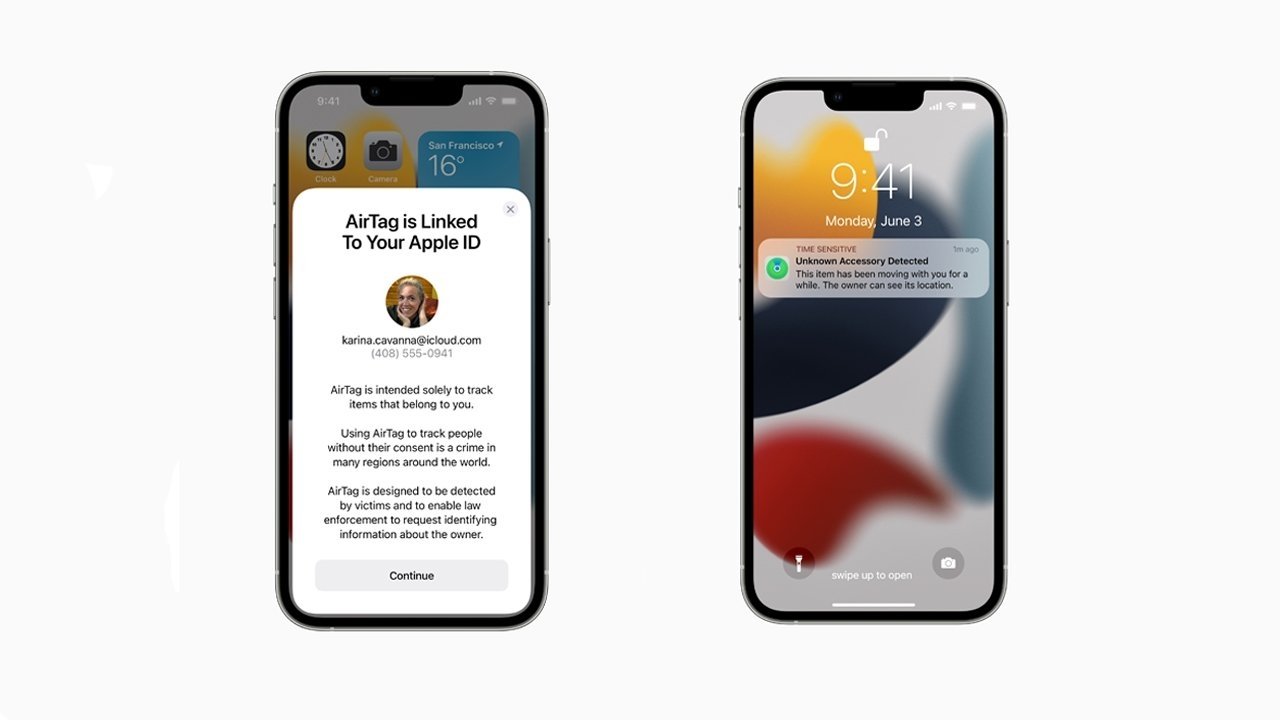 Apple AirTags comes with anti-stalking mechanisms for user safety, but a new police report analysis indicates that they aren't working as expected all of the time.
In a new report Wednesday, Motherboard shared the results of an analysis of 150 police reports across a recent eight-month period. Of those reports, less than half dealt with robbery or theft. The rest detailed harassment or stalking of women using an Apple AirTag.
According to the publication, the women that were being stalked called the police in 50 cases because they started receiving anti-tracking notifications iPhones. In other cases, the women found AirTags hidden in their vehicles or heard the device beeping.
Most of the cases involved former partners and exes. Many of the former significant others were identified because they started showing up in the same places as the women they were stalking.
Electronic tracking isn't a new phenomenon — and it didn't start with AirTag by any means. According to domestic violence community educator Mary Beth Becker-Lauth, location-based stalking is "as old as GPS technology itself."
More than that, Apple's AirTags come with anti-stalking features with the aforementioned notifications and beeping. Competitors like Tile trackers, which have been around for years, have only recently been outfitted with similar safety mechanisms.
According to Electronic Frontier Foundation cybersecurity director Eva Galperin, the uptick in reports of AirTag stalking don't mean that the devices are spurring a rise in stalking cases. Instead, the reports suggest that Apple's protections are working.
"So, yes, we did understand from the very beginning that this was going to be a major problem," said Galperin. "But part of it I think is just reflected in the fact that stalking is a major problem. And that having the AirTag alert go off is actually something that a person can bring to the police as solid evidence, which sometimes they otherwise do not have."
However, those notifications are only helpful when they work — and the Motherboard report suggests that there are many cases when they don't. Apple's AirTags can also make stalking easier, since they rely on the AirTag network that pings nearby Apple devices that have Bluetooth enabled to triangulate the location of a tracker.
Apple has since announced a slate of additional features and changes to its AirTags meant to cut down on abuse.
Becker-Lauth added that police also have a responsibility to take stalking cases seriously. The onus is not on Apple alone to fix the problem. It will take a collaboration between tracker manufacturers, public safety organizations, and others to find a solution, believes Becker-Lauth.