Fans slam Apple TV+ 'Friday Night Baseball' stream outages, commentary team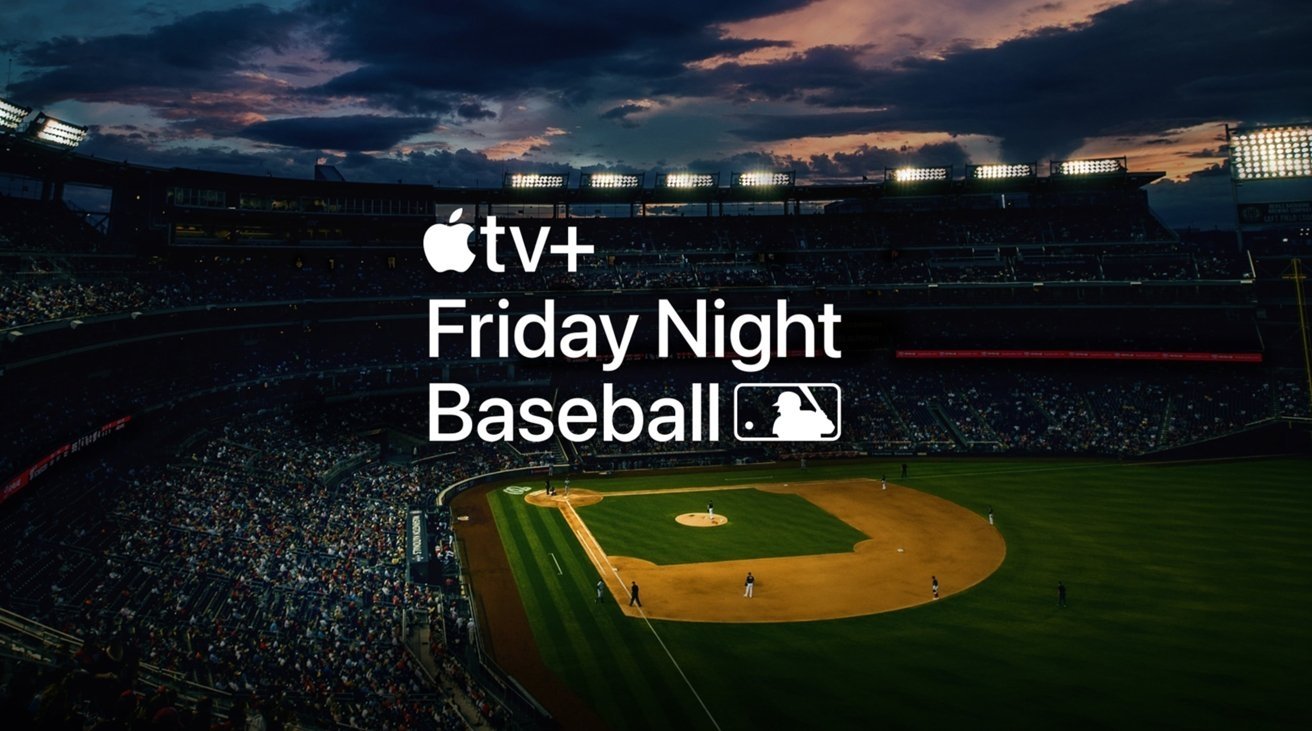 The first broadcast of Apple TV+'s "Friday Night Baseball" wasn't smooth sailing, with fans encountering teething issues with the sports stream on its first outing.
The initial streams of "Friday Night Baseball" on Apple TV+ took place on Friday, with the New York Mets taking on the Washington Nationals and the Houston Astros versus the Los Angeles Angels. However, fans are complaining on Twitter that the inaugural event was subpar.
Complaints covered a number of areas of the broadcast, with arguably the biggest being connectivity. Some fans tuning in to watch the games couldn't start watching the stream, or had it interrupted.
As well as social media complaints, as reported by iMore, the status website DownDetector reportedly saw a surge of reports during the Nationals-Mets game.
Beyond connection problems, the complaints also extended to the broadcast itself.
Apple's decision to use clean and minimalist graphics in line with the tech giant's typical design language was largely welcomed by fans, partly for being free from distracting on-screen advertising. However, the graphics package was also the source of online mockery, due to their seemingly simplistic nature at times.
This Angels/Astros #FridayNightBaseball is like the movie Space Camp but instead of students getting accidentally shot into orbit, it's three randoms thrown into a broadcast booth as the door is locked.

— Andy Shapiro (@andyshapiro) April 9, 2022
The commentary team was also under fire from the social media critics, with many saying the announcers were terrible. Complaints included how the announcers talked about subjects other than the baseball game itself, as well as a seeming lack of enthusiasm for on-field events.
While the issues could be put down to "first-night nerves" for the broadcast, it is highly likely that Apple's broadcast and technical teams will be learning from the experience for the next stream.
The next "Friday Night Baseball" is on April 15, and is scheduled to involve the Tampa Bay Rays against the Chicago White Sox, as well as the Cincinnati Reds versus the Los Angeles Dodgers.