Studio Display issue prevents some owners from updating their monitors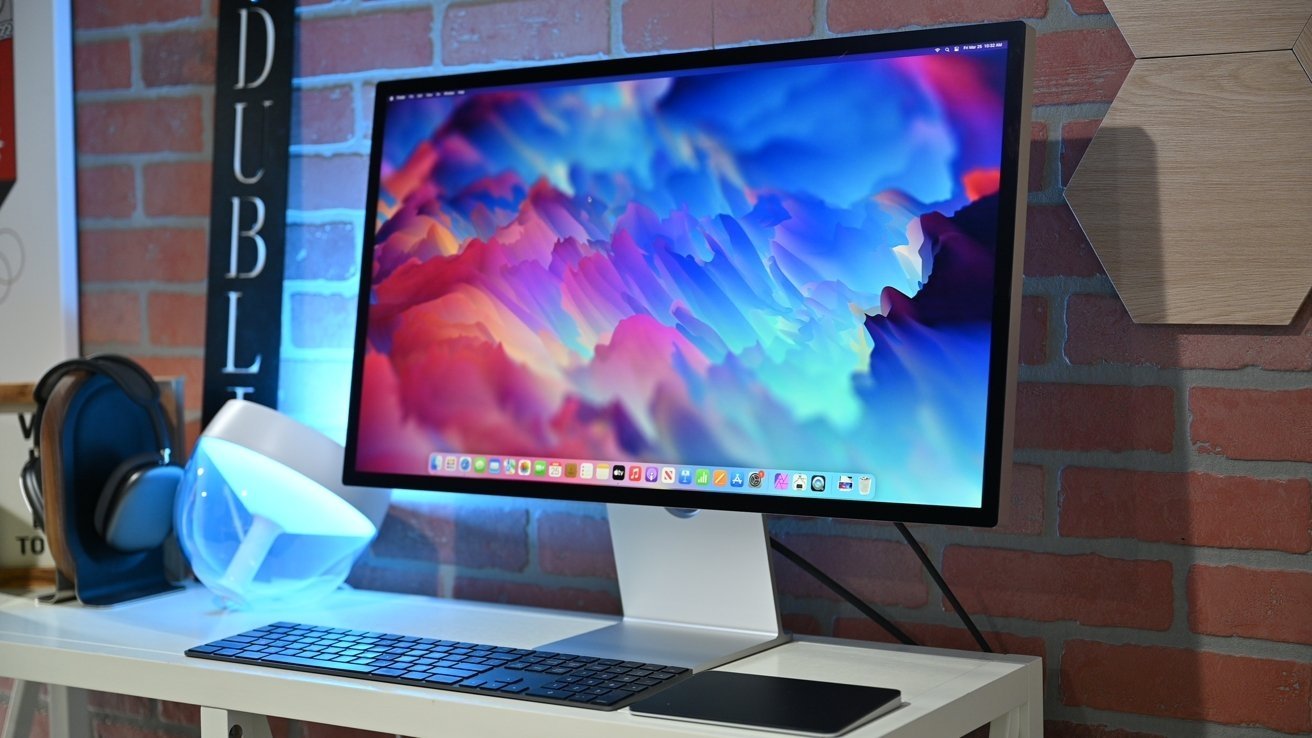 A number of Apple Studio Display owners are having trouble updating their monitor's firmware, with some asked to take their $1,599 screen in for servicing.
The Apple Studio Display is unusual for a monitor, as it uses iOS as its operating system to function. Like other Apple hardware, it can be updated with new firmware, but some users are encountering issues when trying to do so.
Posts on the Apple support forum reveal a number of people who cannot perform an update of the firmware. In some cases, users see the message "Apple Studio Display firmware update could not be completed. Try again in an hour. If the problem persists, contact an authorized Apple service provider."
Others have also seen that the firmware installation is attempted, but it only completes the "Preparing" phase partway, and not concluding.
In one instance where a user attempted to contact Apple for support, they were informed to take the monitor to their local Genius Bar to try and force the update. However, they were quoted a turnaround time of between 24 and 48 hours for the fix, rather than an expected quicker resolution.
Some posts on the Macrumors forums discussing the issue believe the problem could be a server-side issue, since it relates to failed downloads of the software. One user claimed an attempt by a Genius Bar employee to update a demo Studio Display in their local Apple Store also failed to update.
Apple has yet to officially comment on the problem, but a server-side issue would presumably be one that could be fixed without any further intervention by users.
The ability to update the monitor is important, as new firmware can be used to fine-tune features, fix bugs, and add new elements. For example, the webcam quality of the Studio Display have been attributed to a software bug, which could be fixed as part of a software update.