At least nine Macs with M2 Apple Silicon chips are reportedly in development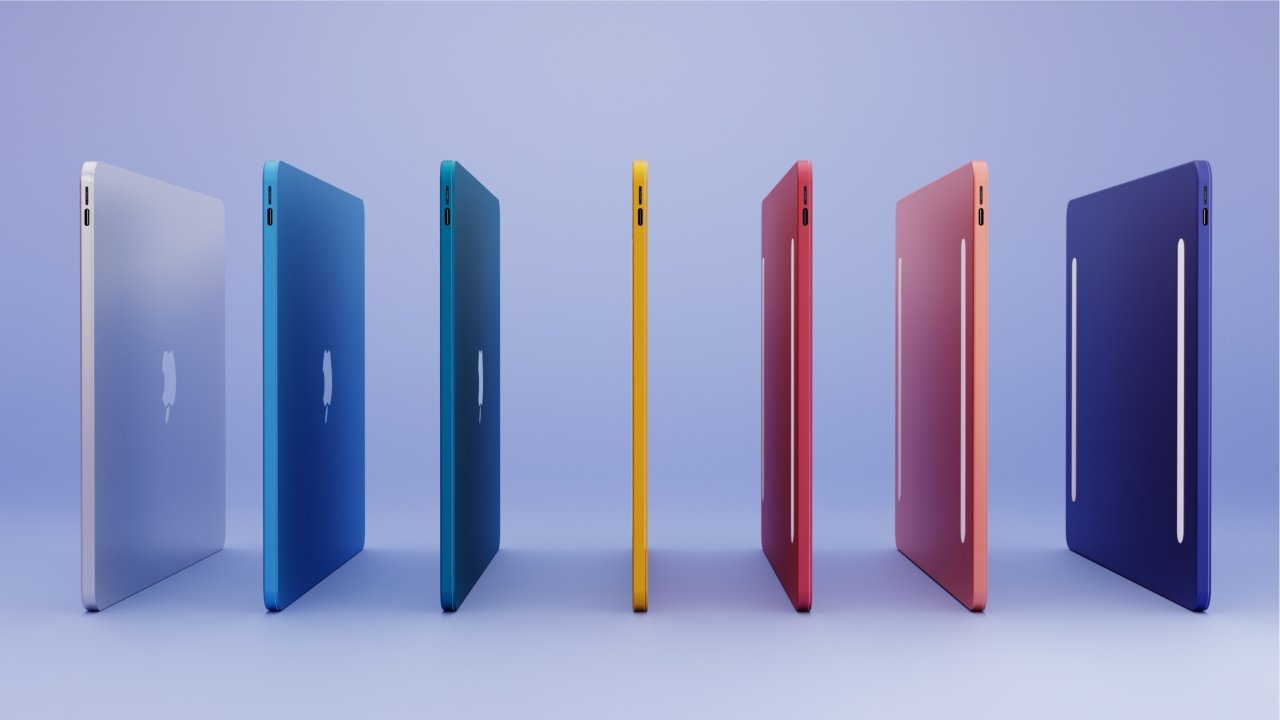 Internal developer logs indicate that testing of nine computers with the next generation of Apple Silicon is well underway.
Apple's new M2 chip may be closer than ever. A report on late Thursday claims that Apple is testing nine Mac models with the next-generation M2 chips.
Internal developer logs that Bloomberg claims to have seen reportedly say that nine models are currently being tested.
MacBook Air with M2 chip
The report claims that the long-rumored MacBook Air with an M2 chip, has an eight-core CPU and 10-core GPU. The current M1 Air models debuted at the Apple Silicon hardware launch in 2020, and come with either seven- or eight-core GPUs.
Mac mini with M2 series of chips
The log also named a Mac mini with an M2 chip, as well as a variant of the Mac mini with an M2 Pro chip.
Back in March 2022, rumors suggest that the next Mac mini might come in M2 and M2 Pro configurations.
MacBook Pro with M2 Pro and M2 Max chips
More notably, the testing documents reportedly hint at the configurations for the next upgrade to the MacBook Pro line.
On the 14-inch MacBook Pro front, one model tested featured an M2 Pro chip, while another has an M2 Max chip.
While the current M1 Max chip comes with 10 CPU cores in either 24- or 32-core GPU configurations, the upgraded Max chip featured 12 CPU cores and 38 GPU cores. While M1 Max can be configured to use either 32 or 64 GB of memory, the version tested uses 64 GB of RAM.
Mac Pro tested with a successor to the M1 processor
Internal testing has also hinted at a Mac Pro with a processor that will be a "successor to the M1 Ultra chip." No other details are available.
Mac models using more powerful chips in M1 line
There are also Mac models tested with the more powerful SoCs within the M1 line that aren't currently available to customers.
There is a Mac mini with an M1 Pro chip, as well as a Mac mini with an M1 Max chip listed in the logs. For reference, the Mac mini available in April 2022 uses an M1 chip.
As pointed out in Thursday's report, these logs previously predicted the names of the M1 Pro and M1 Max processors.
Back in July of 2021, it had been rumored that the next-generation M2 chip would arrive with a redesigned MacBook Air in 2022, with a colorful design similar to the iMac.
In March 2022, updated rumors suggest that the redesigned MacBook Air will instead arrive late 2022, with updated MacBook Pros coming in 2023 instead.