App Store performance in April a promising sign of future growth, analyst says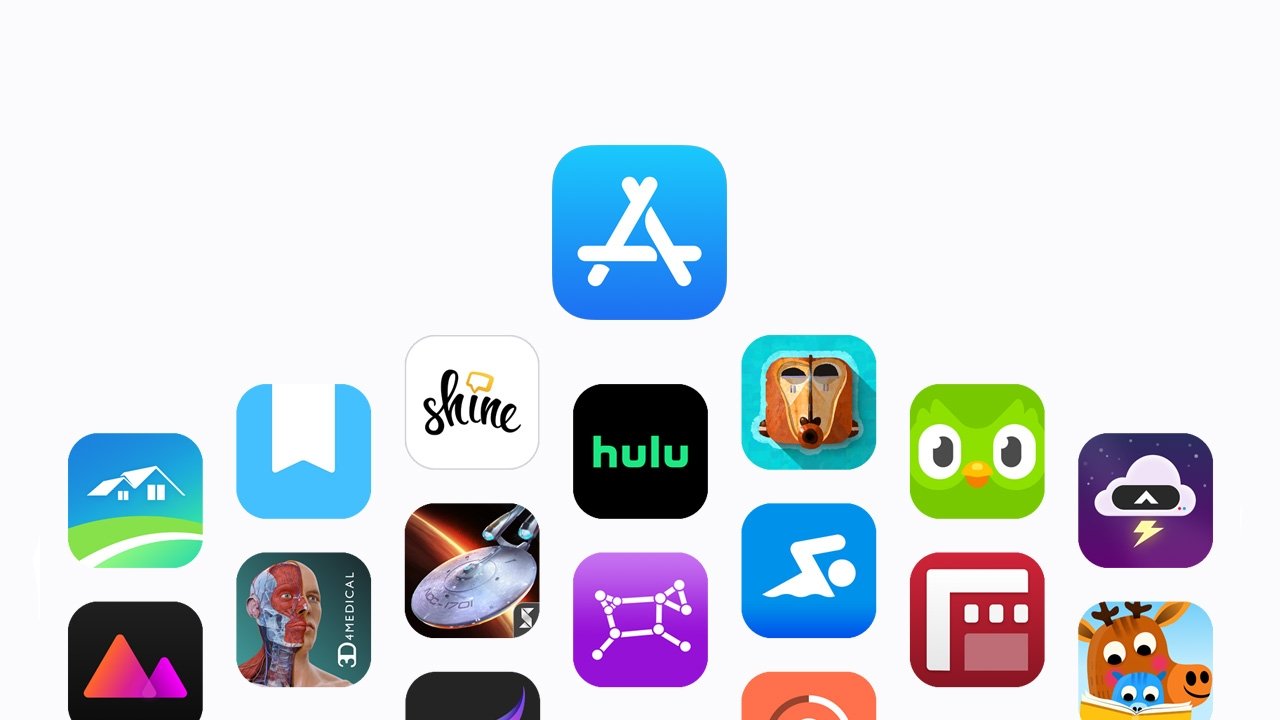 AppleInsider may earn an affiliate commission on purchases made through links on our site.
Apple's App Store revenue saw a jump in the month of April, and investment bank Morgan Stanley says it's starting to see "green shoots" emerging for the important product segment.
In a note to investors seen by AppleInsider, lead Morgan Stanley analyst Katy Huberty analyzes App Store net revenue growth for the month of April. The data, which shows an 8% year-over-year increase, comes from the latest Sensor Tower estimates.
The 8% growth would mark a two-point acceleration from March quarter growth. Although the acceleration is slightly weaker than expectations, Huberty is seeing promising signs in some key markets.
In China, App Store net revenue growth accelerated from 1% year-over-year in the first quarter to 11% year-over-year in April. That's despite a more challenging year-over-year compare, and is likely because of a new wave of Covid-19 lockdowns in the country.
Other regions, such as Japan and South Korea, also saw promising improvements in April versus the first quarter of the year. In Japan, revenue growth climbed to negative 4%, up from negative 9% year-over-year. In the South Korean market, growth increased to 18% from 15%.
Additionally, Chinese gaming net revenue grew 6% year-over-year in April, an 18 point acceleration from the 12% year-over-year declines seen in the month of March — likely a result of new video game licenses granted in April.
"The improved positioning in these regions more than offset weaker growth in the US, where App Store net revenue growth decelerated 3 points from March to 6% Y/Y in April, even off an 18 point easier compare," the analyst writes.
Huberty has left her June quarter App Store forecast unchanged, with the analyst expecting 15% year-over-year revenue growth. App Store compares will get easier for the remainder of 2022, however, with the analyst seeing a path for Apple to continue its growth acceleration throughout the year.
"This trend is particularly noticeable in the Gaming category, where Y/Y compares for the remainder of CY22 average in the mid-single digits Y/Y vs. 26% in the last 4 quarters (12)," she writes. "With the health of the consumer, and the potential shifting nature of consumers spending patterns, a notable debate entering the summer months, an acceleration in App Store growth should help to dispel the bear concern of a more permanent App Store slowdown."
Huberty maintains her 12-month Apple price target of $195, which is based on an implied price-to-earnings multiple of 30.3x on a 2023 earnings-per-share estimate of $6.43.