Adobe brings Content-Aware Fill & more to Photoshop for iPad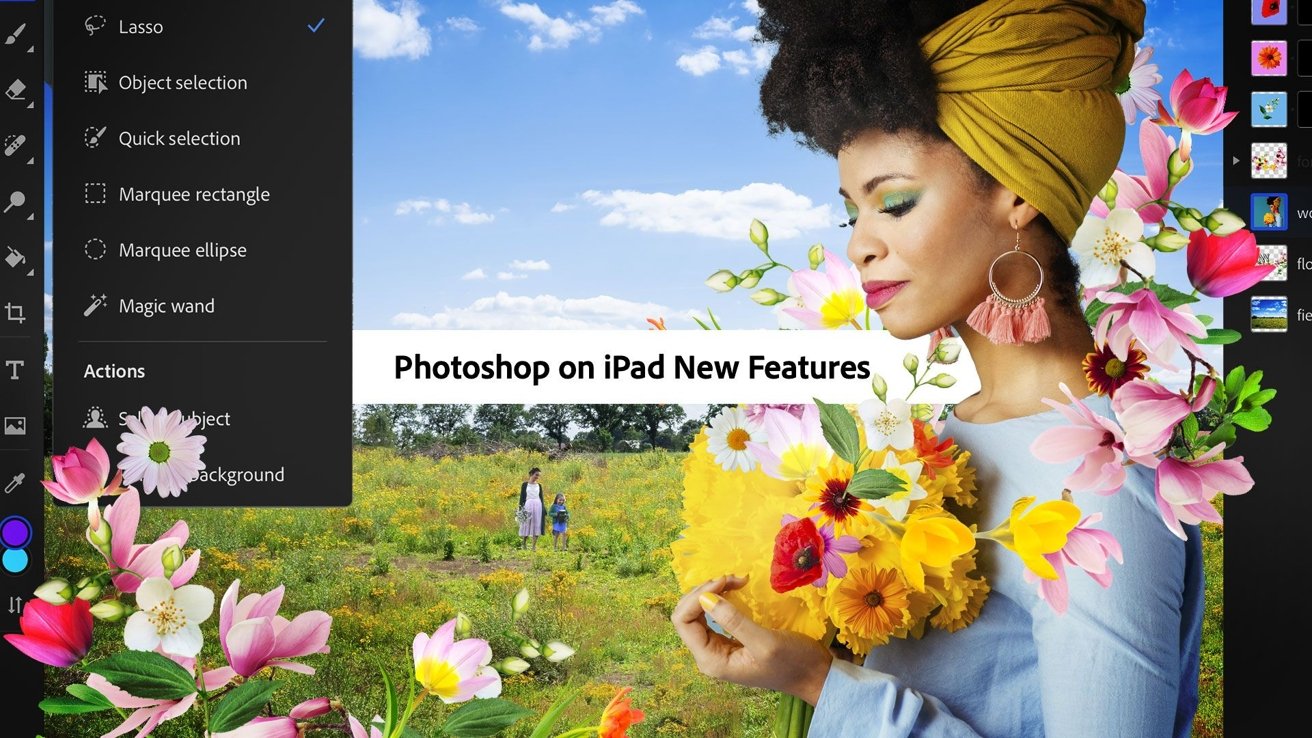 Adobe has unveiled a new update to its Photoshop for iPad app that introduces a number of features previously restricted to the desktop version.
The new features include a Content-Aware Fill tool, a Remove Background tool, and a Select Subject portrait tool. All of the features bring desktop functionality to the iPad with one-tap ease of use.
For example, the Content-Aware Fill allows users to take a selection and intelligently fill it with contents based on the surrounding image. Remove Background is a one-tap option for cutting out a selection and removing the background of an image in a non-destructive way. The Select Subject Tool allows users to single out people in an image and apply detail refinements specifically to them — such as refining wisps of edge or the edges of clothes.
Other minor improvements to the Photoshop for iPad app include auto-fine, color, and contrast and a font browsing menu. Adobe is also updating its Fresco drawing app with a new Liquify brush, a Magic Wand cool, and accessibility features.