Apple Music Live concert series returns with Harry Styles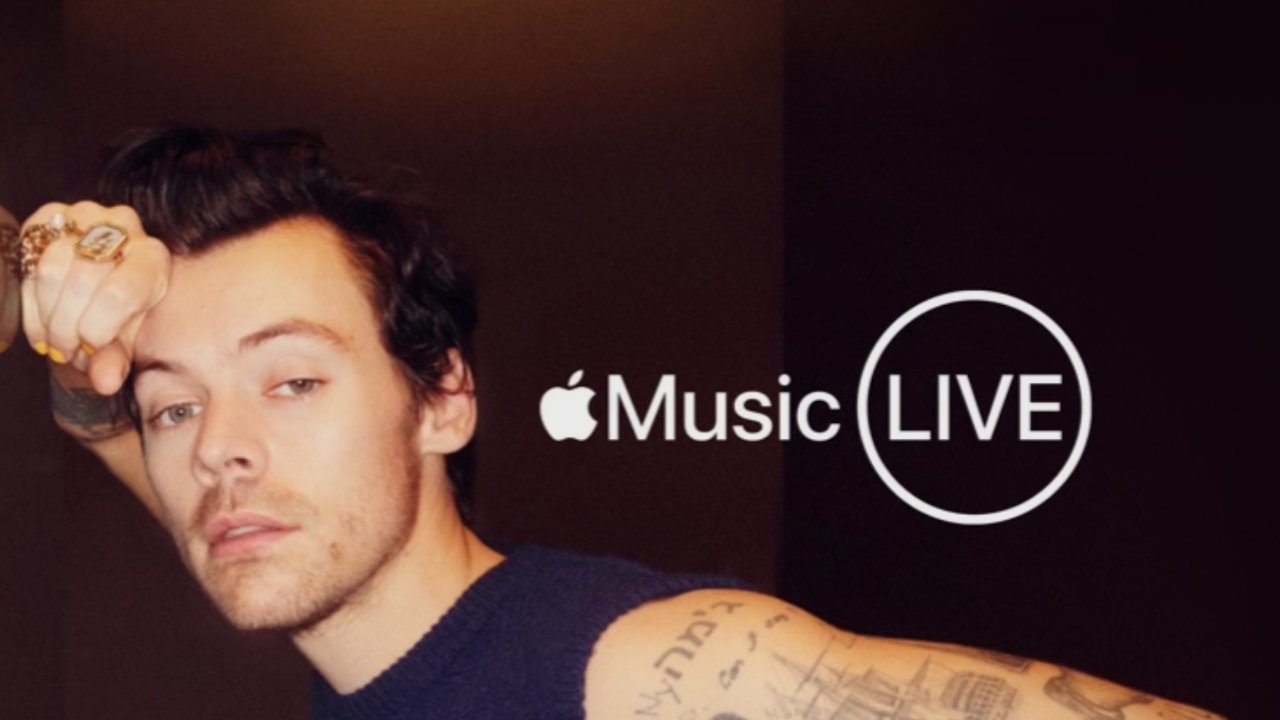 Apple's rebranded Apple Music Live series kicks off with Harry Styles on May 20 with a live performance in New York.
Apple has been known to promote its music services with live concert events and feature interviews, and it returns as Apple Music Live. The new concert series will launch on May 20 at 9 PM EDT with a live concert from Harry Styles performing his new album "Harry's House."
Apple describes Apple Music Live as an effort to give musicians a chance to perform on stage and connect with their audiences. Each new event will focus on a specific artist with the first being Harry Styles.
A seven-part video interview between Zane Lowe and Harry Styles is available now on Apple Music as part of the Apple Music Live promotion. Apple says subscribers will be able to tune into the live performance "as it happens."
There is little detail about how the Apple Music Live series will unfold after this initial concert. Presumably, Apple will have a new artist perform on a regular basis with more featured interviews and album showcases.
Apple has a long history with live music events from iTunes Festival to the now discontinued Apple Music Festival. The company briefly introduced "Apple Music Live" in 2019 as a concert series in the UK, but it didn't return, likely because of the pandemic.
Apple's relaunched Apple Music Live series is available to Apple Music subscribers. Customers can subscribe to Apple Music for $9.99 per month as an individual, $14.99 per month as a family, or via any tier of the Apple One subscription service.