Waze adds Apple Music support for iPhone users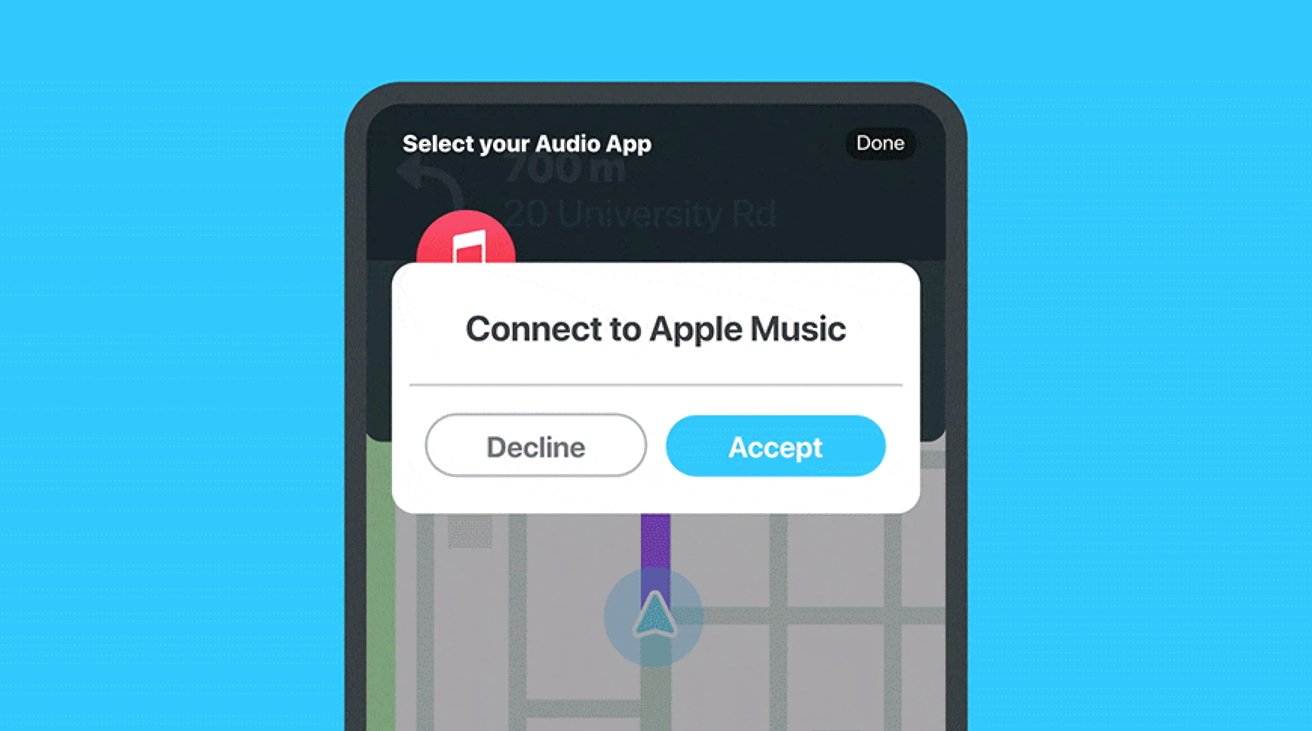 Waze has added support for Apple Music to its Audio Player, enabling users to access their music subscription from within the app.
Waze added Audio Player to its app in 2021, and has gradually added more services to it over time. On Tuesday, the Google-owned navigation tool finally added Apple Music to the roster.
The integration means that it is possible for Apple Music subscribers to connect their account to Waze, and then to be able to control music playback from within the Waze app itself. This saves users from having to navigate away from the main map interface to make changes to what they're listening to, minimizing the danger of distracting the driver.
"We're thrilled to join forces with Apple Music to bring Apple Music subscribers their tunes while driving with Waze on iPhone," the Waze Blog states.
Apple Music's arrival follows after a number of other music, podcast, and audiobook services that have been supported. That list includes Audible, Deezer, NPR, iHeartRadio, Pandora, YouTube Music, Amazon Music, and others.
Waze is a free download for iOS, requiring iOS 13.0 or later and 146.9MB of storage.