Nomad introduces Siri Remote Leather Cover with AirTag insert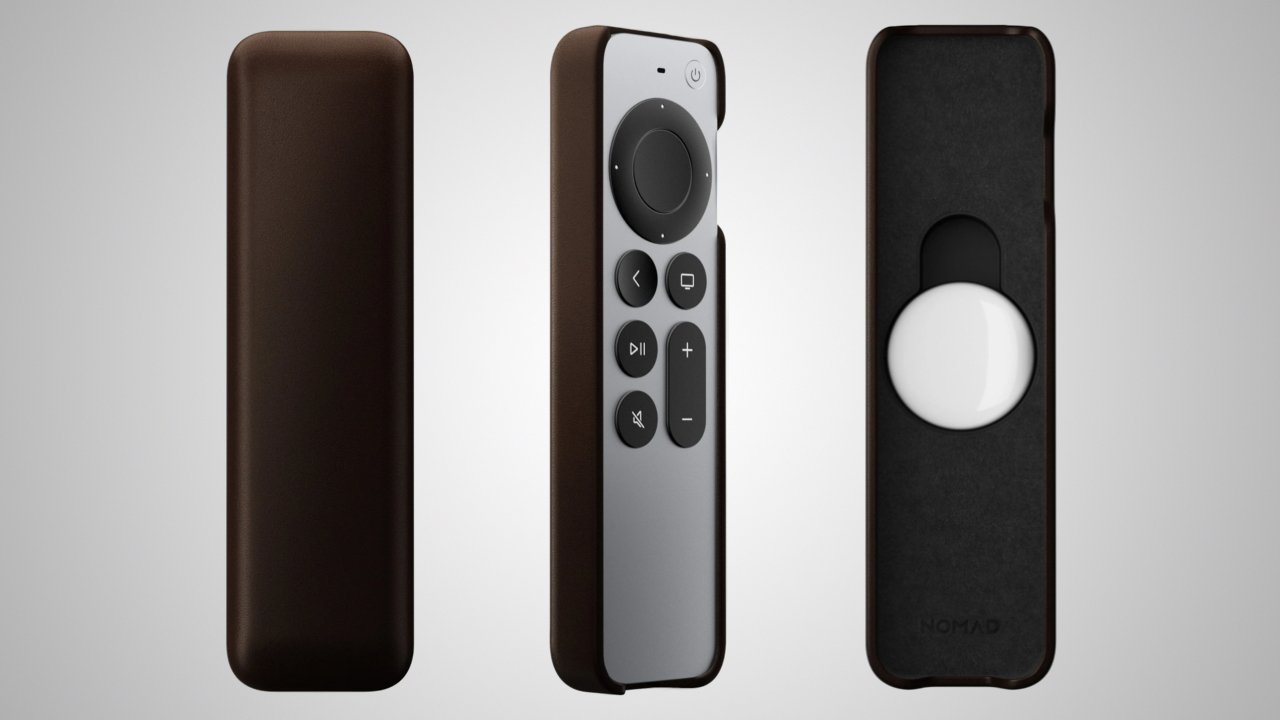 AppleInsider may earn an affiliate commission on purchases made through links on our site.
Apple didn't include Find My functionality with the new Siri Remote, but you can add an AirTag using Nomad's Leather Cover.
Like other Nomad products, the Siri Remote Leather Cover is made of Horween leather sourced from the United States. It is a uniform construction keeping the device the same thickness throughout, which is a different approach to other AirTag holders.
The molded leather fits around the Siri Remote with cutouts for the Siri button and the Lightning port. The AirTag fits within an insert underneath the remote.
If you misplace your Siri Remote with an AirTag attached, you can utilize the Find My app and the AirTag's Ultra Wideband chip to get within a few inches of the remote. There's also the added benefit of a slightly thicker, more grippy case that won't slip between couch cushions.
You can order the Nomad Leather Cover for Siri Remote in an Ashland Brown color for $39.59 on Nomad's website. Get 15% off at checkout during Nomad's "Drop-a-Palooza" promotion until Thursday.