MacBook Air may not launch with large array of colors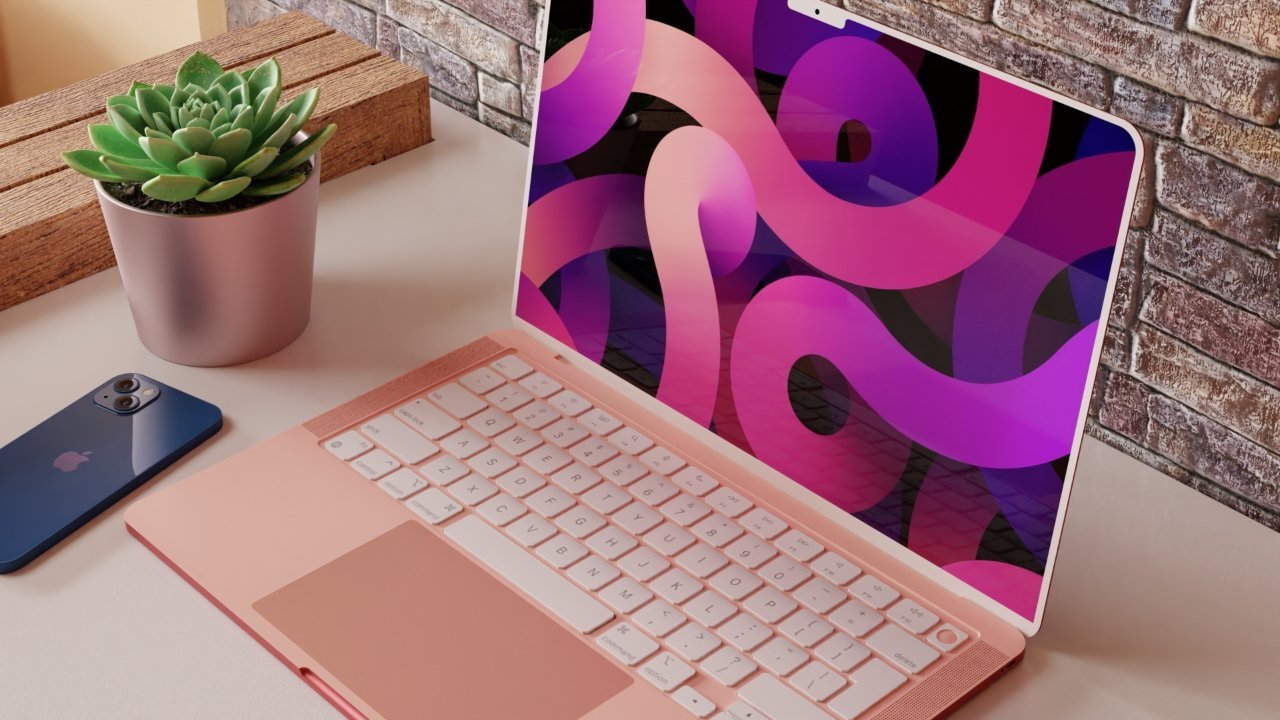 The new MacBook Air may only launch with a few colors, rather than the iMac-style rainbow lineup that rumors have suggested.
Apple is expected to announce a new MacBook Air at the June 6 WWDC event. Until now, most reports have suggested that it would launch in a rainbow of colors, mirroring Apple's M1 iMac.
Bloomberg's Mark Gurman now believes that the idea of the MacBook Air launching in a rainbow of colors is "probably exaggerated" and expects the lineup to launch with the standard colors plus one additional shade — blue.
The much-reported idea of the new MacBook Air coming in a range of "several colors" is probably exaggerated. Right now it comes in space gray, silver and gold. I wouldn't expect more than those colors (though the new gold will be more champagne like) plus my favorite iMac color. pic.twitter.com/vYl56FOikg

— Mark Gurman (@markgurman) June 3, 2022
The idea of Apple introducing an updated MacBook Air has been floated a few times, and as one of the earliest M1 products, it seems a likely candidate for a refresh.
Apple is rumored to be close to launching its next generation of Apple Silicon chips, with the M2 potentially being unveiled at WWDC 2022. Apple may announce an updated MacBook Air featuring the new chip as part of the launch.