Hands on: Using the iPhone as a webcam with iOS 16 and macOS Ventura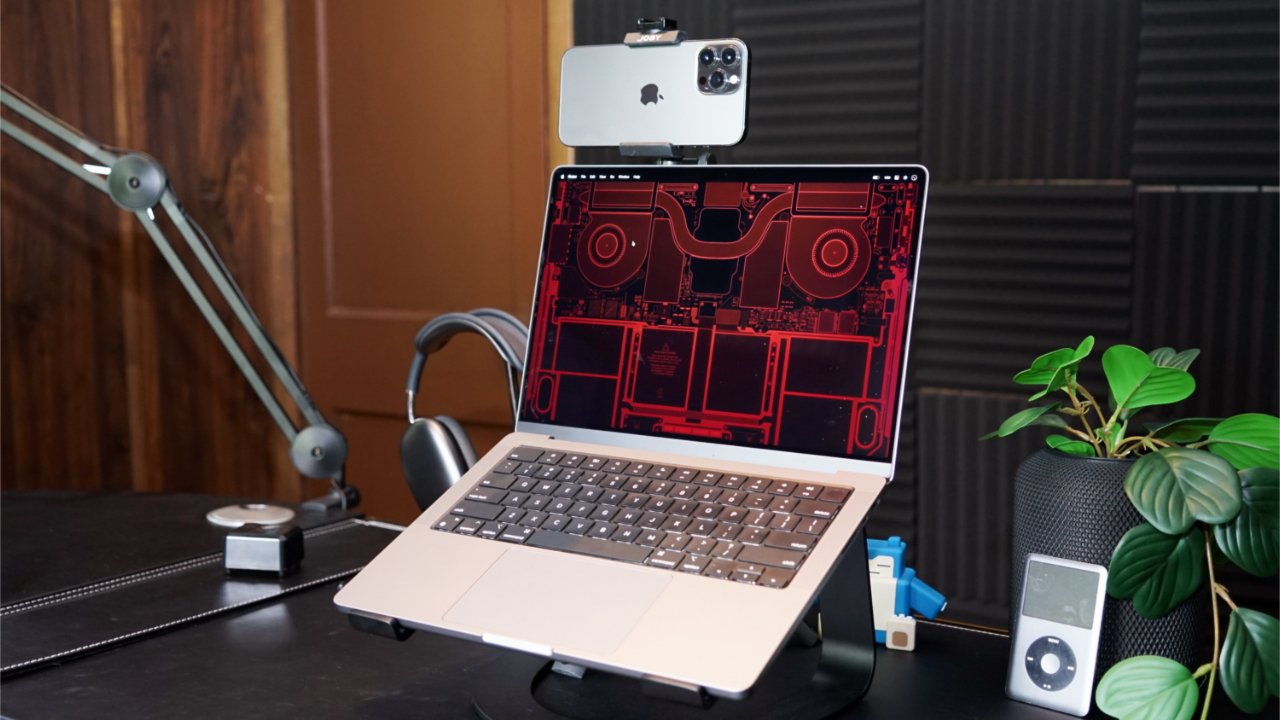 The iPhone's rear camera system is likely one of the best cameras you own. With macOS Ventura and iOS 16, it can act as your Mac webcam. Here's how it works.
Apple demoed the new Continuity Camera feature during the WWDC 2022 keynote. A user can attach their iPhone directly to the MacBook lid or an external monitor using a mounting tool and access the rear cameras for use as a system camera.
Since it acts as a system camera, the Continuity Camera automatically appears as an option anywhere cameras can be selected. AppleInsider was able to see the iPhone 13 Pro Max as a camera choice in Skype despite the app not being updated to support it directly.
When using the iPhone as your Mac webcam, the control options appear within Control Center. At the top of the panel, two options appear for controlling the camera and the microphone. Users also get the option of using a different microphone with Continuity Camera, so mix and match as needed.
The camera options include Center Stage, Portrait, Studio Light, and Desk Mode. Sound isolation can be enabled on the microphone too.
Center Stage relies on the ultra wide camera, so it needs plenty of light for noise levels to drop. Deactivate Center Stage and the quality jumps up significantly as the iPhone switches to its main wide camera.
Portrait blurs your background, and Stage Light adds a lighting effect to help brighten your face. All three settings can be used in tandem.
Desk Mode is a bit awkward depending on when you use it. The camera can only see so far down, so it needs plenty of space in front to actually see a "desk." In our testing, Desk Mode focused on our chest at about a 30-degree angle below the camera at three feet away.
It seems Desk Mode would work best on a large table attached to a MacBook lid, or it could be a result of the beta. However, even though the ultra wide camera has a really wide field of view, it can't see directly below, despite what the WWDC demo seemed to imply.
Continuity Camera is simple to set up and control. As long as the Mac and iPhone are on the same network, and the iPhone is unlocked, users will be able to take advantage of the feature. Continuity Camera will be available as a feature when macOS Ventura and iOS 16 launch later in 2022.