Native Nintendo Switch controller & steering wheel support coming to iOS 16, iPadOS 16, macOS Ventura
The new Game Controller framework enables the Nintendo Switch Pro Controller, Joy-Con, and some USB steering wheels to connect to systems running iPadOS 16, iOS 16, macOS Ventura natively, for the first time.
Apple announced that Nintendo Switch controllers, along with a "wide variety of new and existing game controllers," will be supported in the new Game Controller framework for new software releases announced at WWDC 2022. Specifically, Logitech steering wheels will be supported by macOS moving forward starting with macOS Ventura.
A Tweet by @rileytestut was among the first to detail the new functionality. The user remarked that the beta version of iOS 16 they were running was also able to recognize a single Nintendo Joy-Con as one controller in addition to recognizing Joy-Con as a pair.
The screenshot capture button on the controller was also recognized by the system. The tested version of iOS 16 was also able to provide the proper controller lighting to indicate player number.
AppleInsider testing has also shown that other wireless Switch controllers, plus third-party controllers originally intended for the console will also work natively with the new operating systems.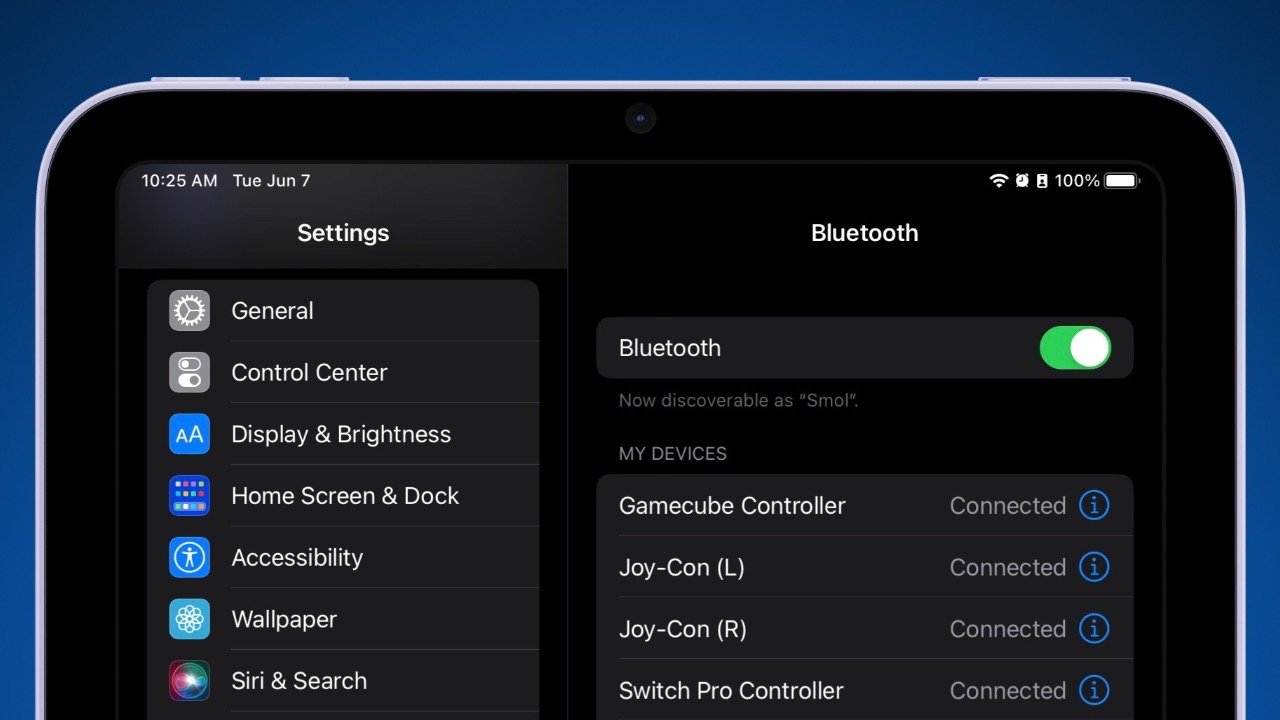 Apple operating systems already have native support for DualShock PlayStation and Xbox controllers. While there have been adapters and third-party software for Nintento controllers on the Mac in the past, the new operating systems mark the first time that Nintendo controllers get native support.
Also included in Game Controller is support for some Logitech steering wheels in macOS. Specifically, Apple says that the Logitech G920 and Logitech G29 are supported.