Apple is financing all the lending for the Apple Pay Later service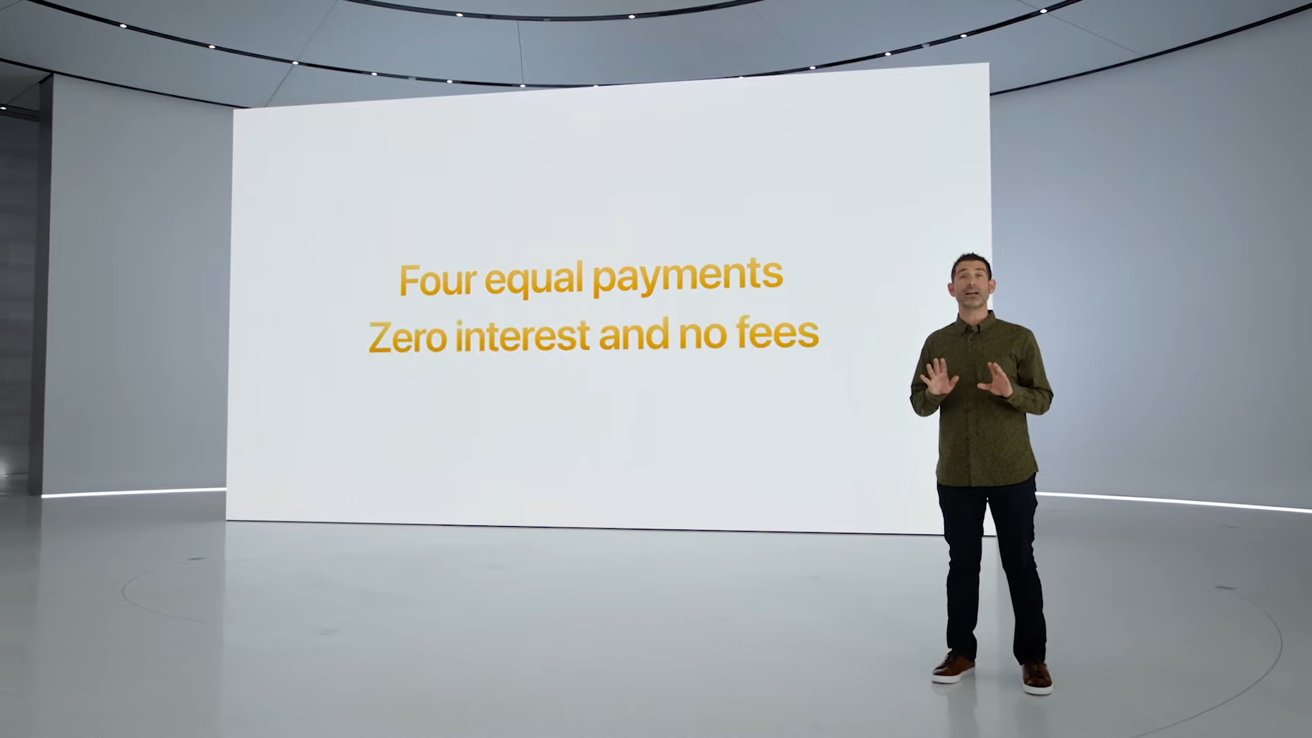 AppleInsider may earn an affiliate commission on purchases made through links on our site.
"Apple Financing LLC," has obtained state lending licenses and will operate independently from the main corporate entity to power the newly announced Apple Pay Later service.
Introduced at WWDC 2022, Apple Pay Later gives users who are conducting a transaction through Apple Pay to split the cost into four payments over six weeks. The service charges no fees or commissions.
To power the service, Apple has established a wholly-owned subsidiary. It has spun off Apple Financing, LLC, to handle the lending.
This marks the first time that Apple has incorporated loans and credit assessments among other financial businesses into the firm, according to a report by Bloomberg.
The report added that Apple has been moving many of the financial services offered under the Apple brand "as part of a 'secret initiative'" the company internally calls "Breakout." The initiative is also slated to power the rumored upcoming device subscription program that splits the cost of new hardware into smaller month installments.
While interest-free lending is not directly a source of profit from the consumer, there are two avenues of cashflow the company will rely on. First, will be easier purchase of Apple hardware by consumers, paid with monthly installments outside of a traditional credit card.
The second profit avenue is transaction fees for each pay-as-you-go transaction that will be applied to the merchant. It's not yet clear what these fees will be, or if they will be in line with existing credit card merchant fees.
After years of partnering with credit card companies for Apple-only transactions, the company's first foray into payment tools was in September 2014, with the introduction of Apple Pay. The company then entered the credit card business in March 2019 in the launch of Apple Card, a culmination of a partnership with banking services firm Goldman Sachs.