Apple's mystery internal network adapter probably isn't for public use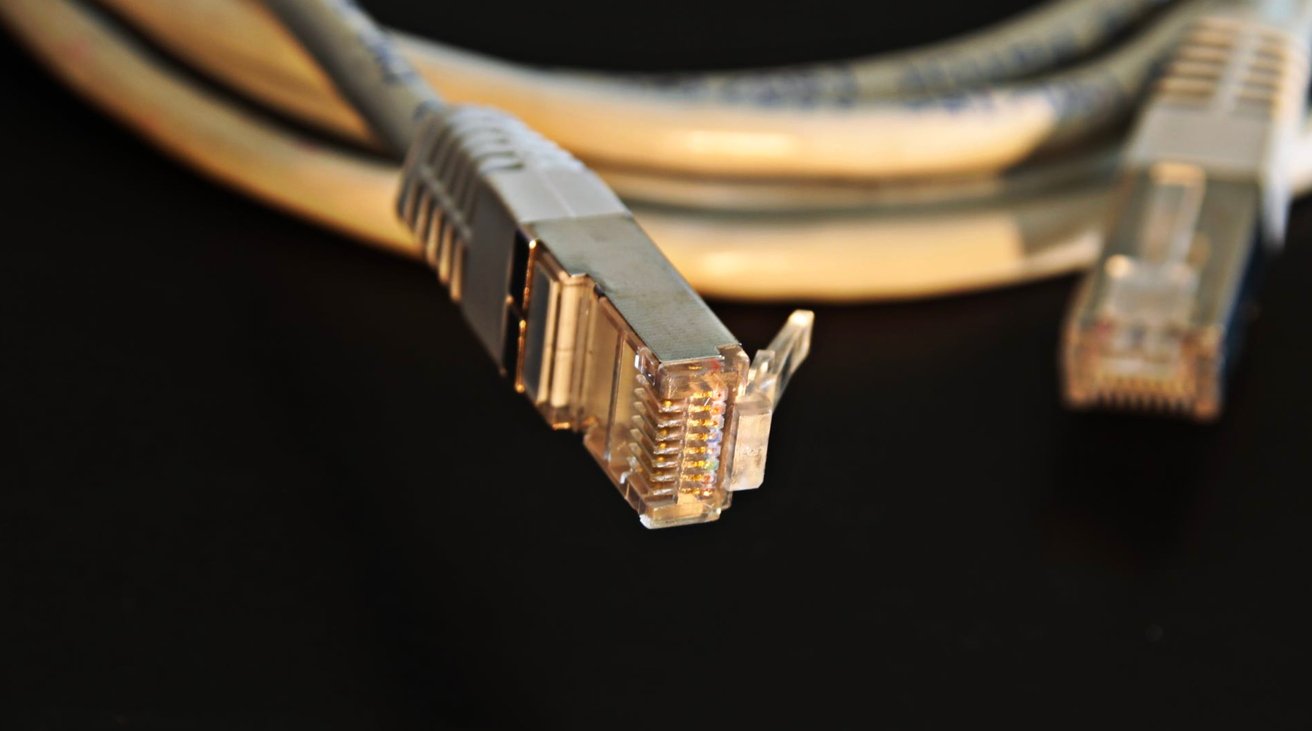 AppleInsider is supported by its audience and may earn commission as an Amazon Associate and affiliate partner on qualifying purchases. These affiliate partnerships do not influence our editorial content.
More images of a mystery Apple network adapter have surfaced in regulatory filings, with the unknown hardware appearing not to be a device to be sold to the public at all.
In May, FCC filings revealed Apple had created a "Network Adapter," with an unusual set of specifications. In new images, it seems that the device has very little chance of being used by the public at all.
Photographs of the device, identified as "A2657," on the Taiwan NCC registration database show a compact dark-colored box, approximately four inches in length, over an inch wide, and roughly the same thickness.
On one end is an Ethernet connection with what appears to be a button, while the other has the same Ethernet port and a USB-C connection in white. The entire length of the enclosure has a very visible seam, as if the device can be split into two sections, but it probably doesn't have that capability.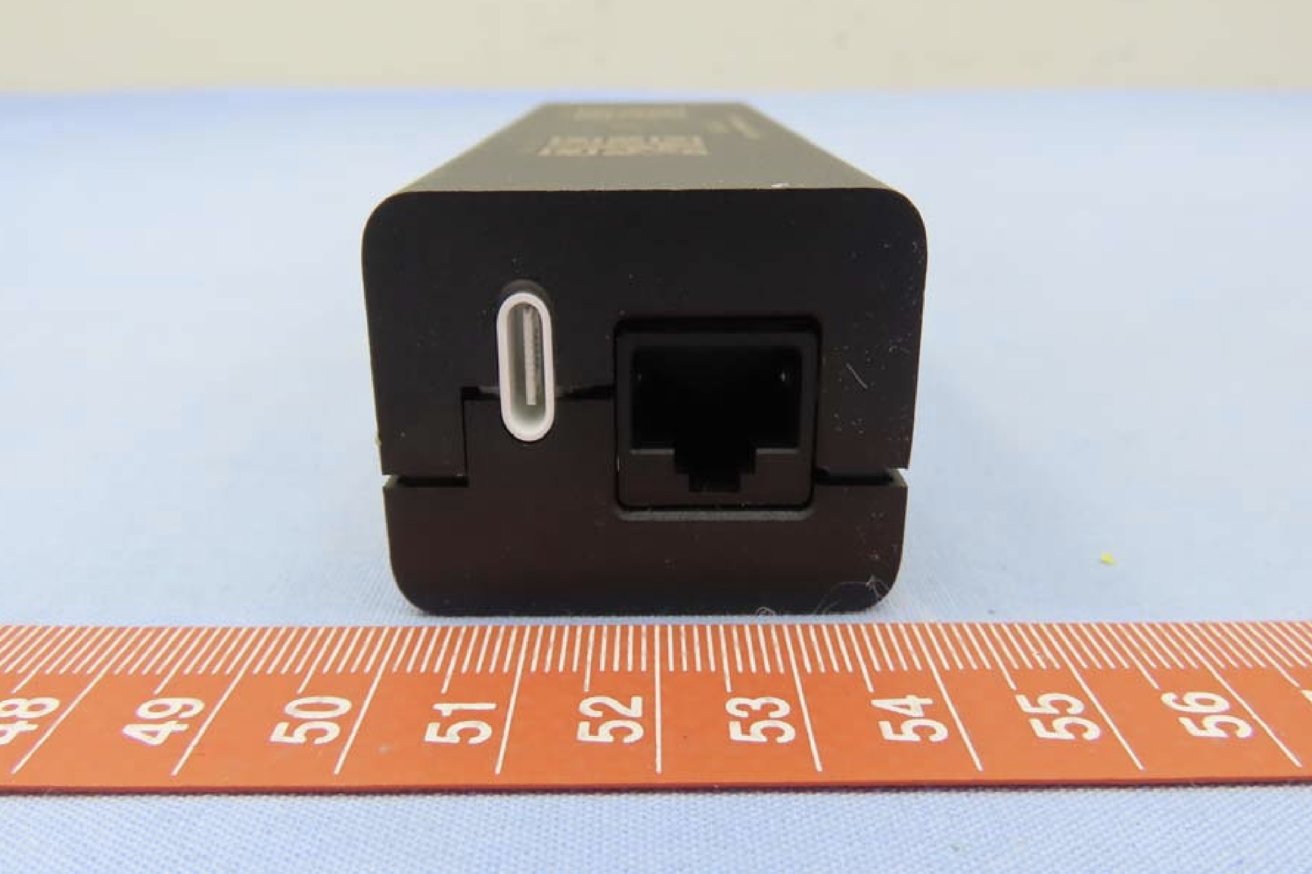 On the top is the Apple logo, along with the words "For Development Use Only" and a pair of QR codes, though while one simply communicates a printed reference number, the other seemingly doesn't include any usable data. The QR codes are, as the text suggests, probably meant for internal Apple use.
At the time of its discovery, the device was found to include support for Wi-Fi, NFC, and Bluetooth, as well as 32GB of memory and 1.5GB of memory. It was also thought to run software, possibly a version of iOS, due to the mention of firmware.
While there was some confusion as to what the device actually was when it first surfaced, the images cement the idea that this is not going to be an item sold to the public. It is probably either a device for use in retail or internally as part of a development or testing process.
Given the dual Ethernet ports at either end and the extra USB-C connection, it's possible that it could be used to manage or monitor network traffic.
Apple does regularly submit hardware for testing, following regulations for devices, but while most reports are for items intended for sale to the public, sometimes it's for devices that are for Apple's own usage. This seems to be the case for this particular item.