Apple brings its universal Gift Card to select European countries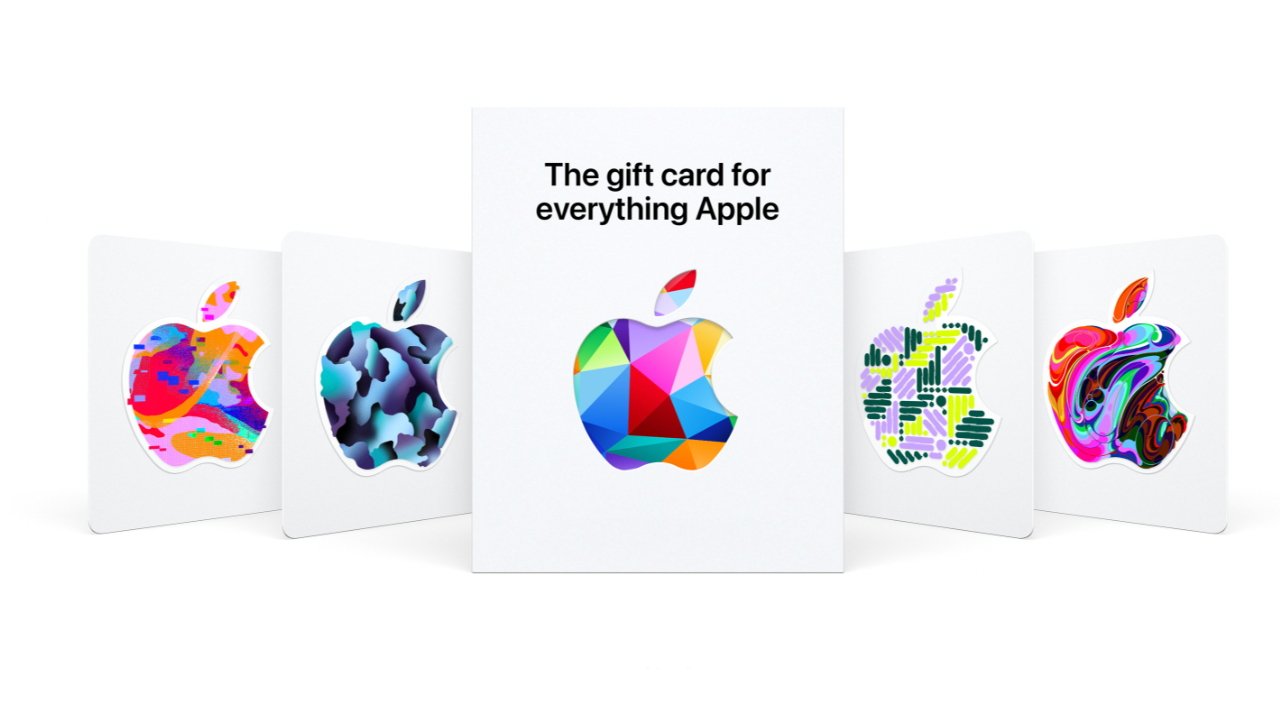 Almost two years after Apple introduced its all-in-one Gift Card in the States, users in the UK, France, and certain other countries in Europe can now buy it.
In what's becoming practically an annual event, Apple first launched its universal Gift Card in the States in July 2020, then in Australia and Canada in July 2021. Now at the end of June 2022, it's the turn of multiple countries in Europe.
The card replaces the previous App Store and Apple Store cards. Previously, the latter could be used toward the price of any items in the physical or online Apple Store.
More confusingly, the previous App Store card could be used for buying apps, but it could equally be for music, books, and any videos from the iTunes Store.
Now a user can buy one Gift Card that means their recipient can buy any item from any Apple store, whether online or not. Or at least they can if they are in the US, Australia, Canada, and now certain European stores.
It's possible that Apple is still in the process of rolling out the new card across the EU, but it has at least come to the major countries. The new card is available now in the UK, Germany, France, Italy, Spain and others.
However, dozens more from Armenia to Turkey, for instance, remain on the old style of two gift cards.
Apple has this year included universal gift cards in its Back to School promotion in the US and Canada. Gift cards have generally proved sufficiently popular that thieves have used them to steal from Apple, and it's common for consumers to be targeted with scams based around them.
The expansion of the universal gift card was first spotted by Benelux Apple site iCulture.