Hands on: How to mirror your Apple Watch to iPhone in iOS 16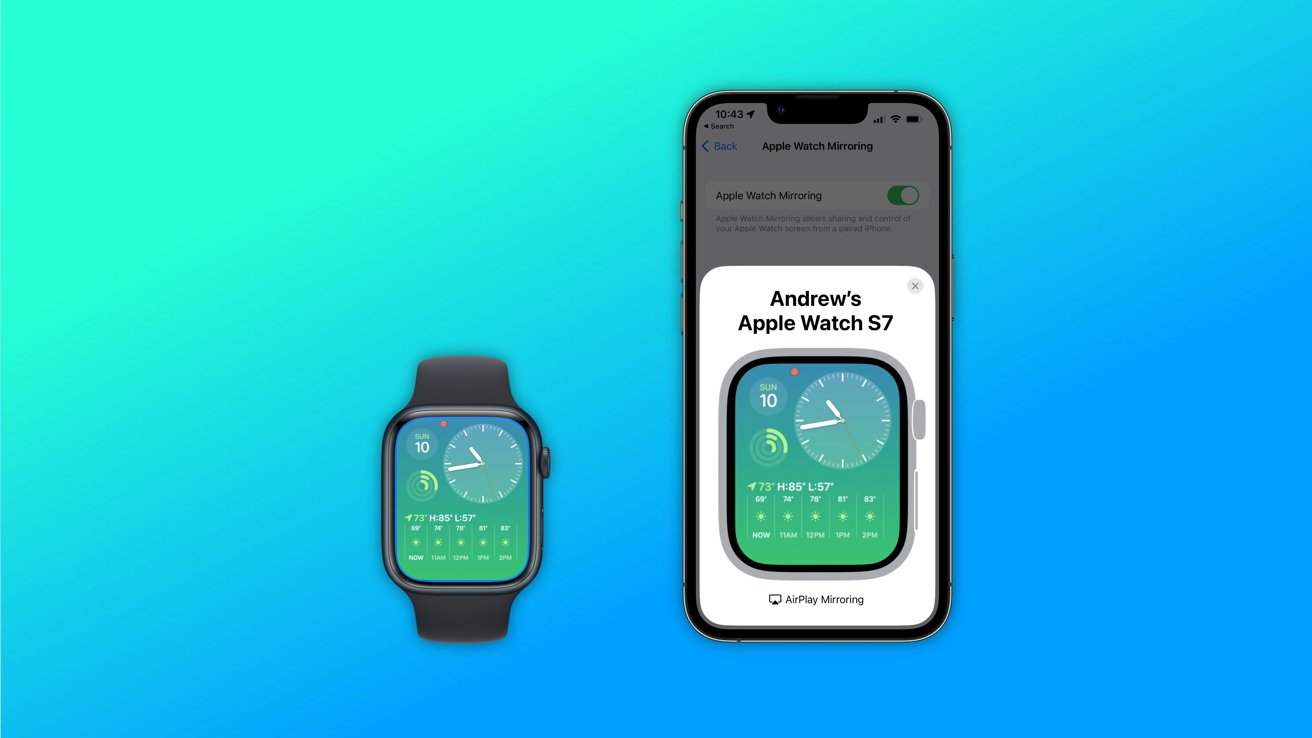 With iOS 16 and watchOS 9, users are able to mirror their Apple Watch to their iPhone's screen. We test out how it works and in what applications this may be useful.
Billed as an accessibility feature, mirroring your Apple Watch uses a modified version of AirPlay to cast your watch's display to your iPhone's screen. At the moment, it's only available to developers beta testing Apple's newest operating systems.
While a fairly niche feature, it does have quite a few practical purposes. We've had the betas installed for a while now and have had a chance to test this feature for ourselves. Here's how it works.
How to mirror your Apple Watch
Once toggled on, a model will appear from the bottom of the screen with an Apple Watch frame. After a few moments, your screen should appear.
While mirrored, you'll see a blue outline around your watch face to let you know that it's being shared. An alert will appear too to be clear that your screen is mirrored and when it ends.
What you can do with a mirroring iPhone
Mirroring your Apple Watch doesn't just show a live stream of your watch's screen. It's fully interactive as well.
You can tap on your iPhone's screen to control your Apple Watch. You can open and use apps and scroll by swiping around, just like you would on your Apple Watch itself.
It isn't just the screen that is interactive, the physical controls are here too. You can swipe on the Digital Crown to scroll or tap it to simulate a press. The same goes for the Side Button.
This opens up a multitude of uses for this feature. There are instructional applications. While one person looks at the screen or the watch, someone else can demo how to do something — even over a FaceTime call sharing your iPhone screen.
You can screen record at the same time as you mirror your watch, which can make demonstrative videos easier. Here at AppleInsider, we produce countless videos and articles on Apple Watch instruction and this could certainly improve their production.
We're sure as iOS 16 and watchOS 9 are released, users will find even more uses for this feature.
Apple is expected to release these updates later this fall and a public beta at some point in July.