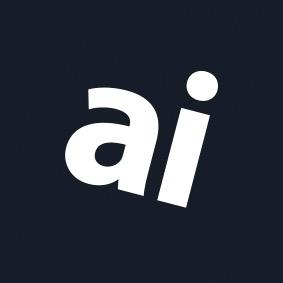 Why you can trust AppleInsider
Yeedi Mop Station Pro review: A great robotic mop for medium-sized living spaces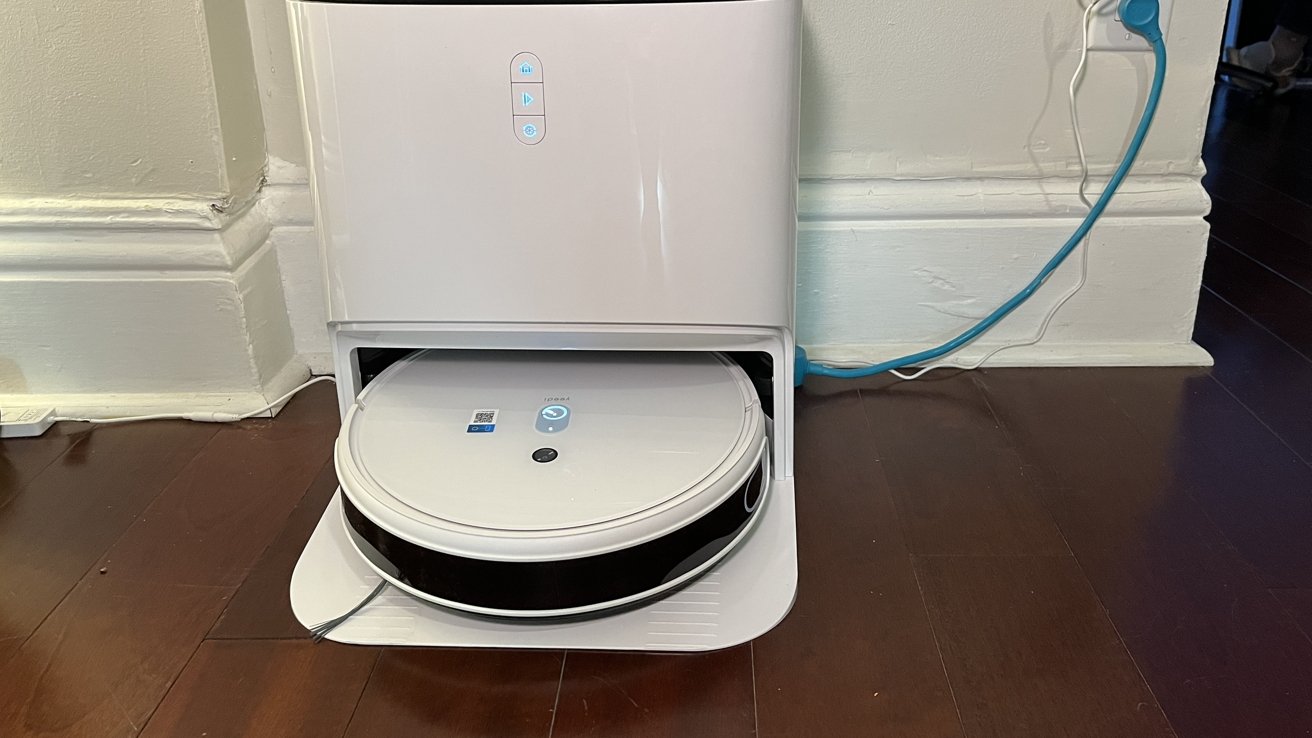 Yeedi Mop Station Pro
3.5 / 5
---
Keep your home clean with Yeedi's Mop Station Pro, a robotic mop that scrubs your floor and even cleans its own mopping pads.
Finding the time to keep your house straightened up during the week can be challenging. Putting off your chores until your day off isn't ideal, either, as those little tasks tend to accumulate quickly.
That's why so many people have started using robotic vacuums. They're a fantastic tool that you can use to keep your home tidy between deep cleaning sessions.
If you have an abundance of hardwood, linoleum, or laminate flooring, a robotic mop makes sense, too.
We're looking at Yeedi's Mop Station Pro, a robotic mop with rotating scrubber pads explicitly designed to keep hard-surface floors clean.
Yeedi Mop Station Pro - Design
Like most robotic mops and vacuums, the Yeedi Mop Station Pro is a round robot designed to live in a corner of your home and come out when needed to clean your floors.
Stored within the Mop Station Pro base are a 3500ml fresh water tank and a 3500ml waste water tank. This ensures that the Yeedi is routinely cleaning its pads and not tracking dirty water throughout your home.
The base itself is substantial and doesn't lend itself to small spaces. It stands over 17 inches tall, 10 inches deep, and 14 inches wide. We wound up storing ours in a spare room because it was too large to store in our dining room.
The Yeedi Mop Station Pro features two spinning mop heads designed to scrub stains off the floor, which is a significant improvement over the standard mop pad method.
Additionally, the base features a washboard-like surface, allowing the Yeedi to scrub its mopping pads every 10 minutes.
Yeedi Mop Station Pro - Setup
After unboxing the Yeedi Mop Station Pro, the setup only took a couple of minutes and didn't require us to read the directions.
Connecting the Yeedi to your home network isn't difficult and mirrors other smart home devices. You'll need to download the Yeedi app, create an account, then give the vacuum permission to utilize your home network so you can communicate with it remotely.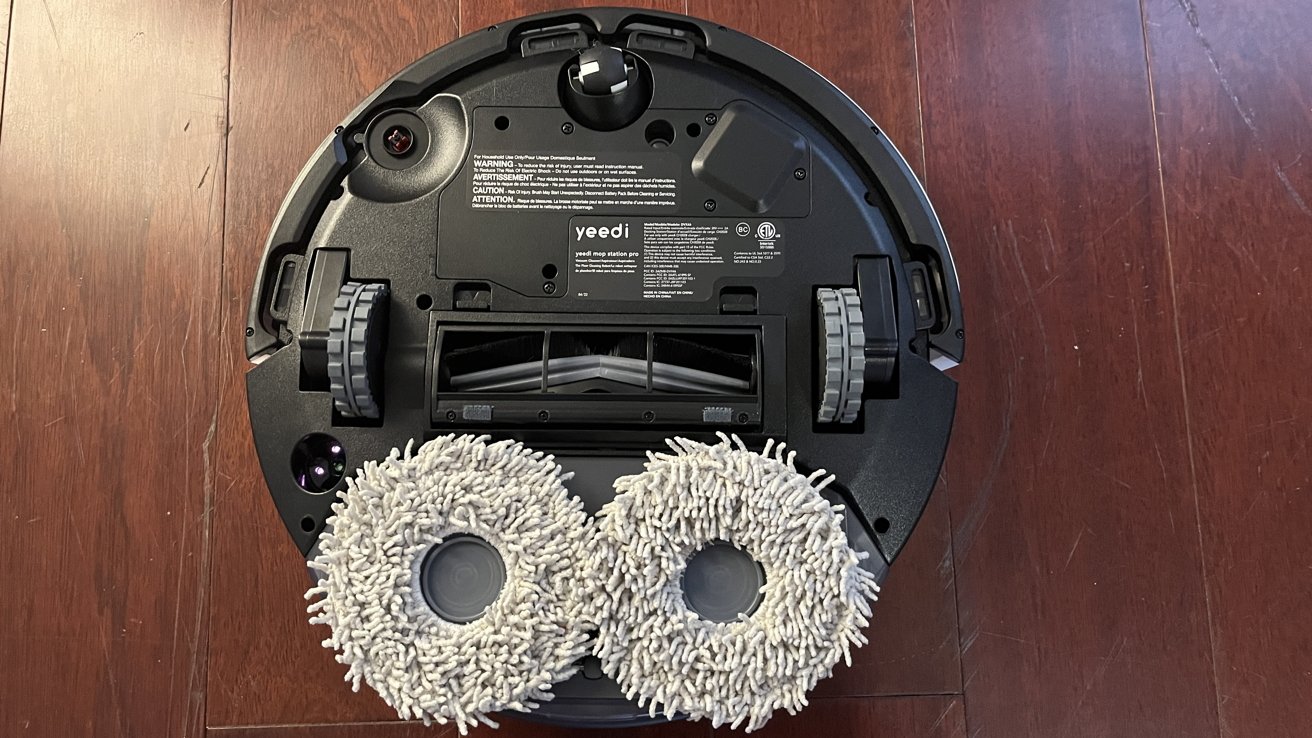 The whole process took about three minutes, from beginning to end.
Yeedi robots are compatible with Amazon Alexa and Google Assistant but are not HomeKit compatible. This isn't a giant problem in actual use, but HomeKit-only folks should look elsewhere.
Yeedi Mop Station Pro - The App
As we've mentioned before, the Yeedi app is easy to navigate. It allows you to check the battery level and cleaning progress and set up cleaning schedules.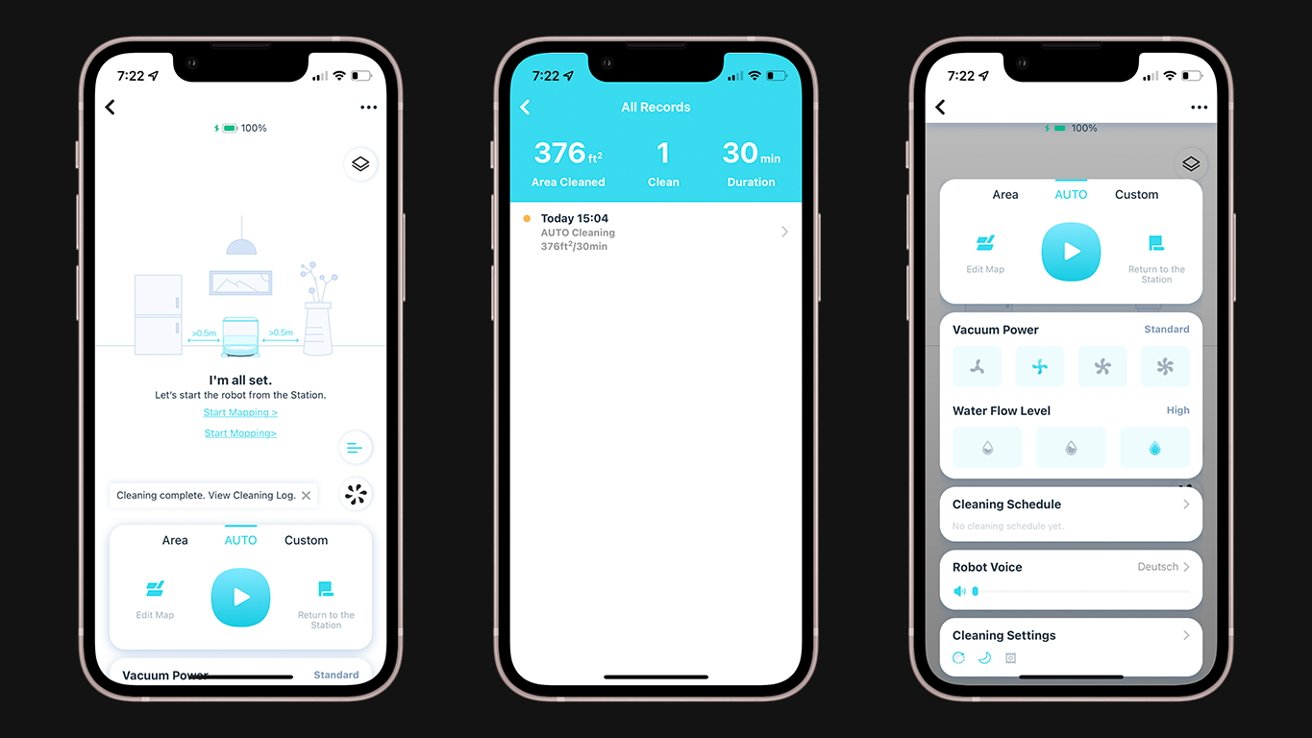 A section allows you to monitor various components' health and diagnose any issues that may arise.
Yeedi Mop Station Pro performance
Regarding robot mops, we were pretty impressed with the Yeedi Mop Station Pro. We found that the rotating brush pads worked much better than a stationary mop pad.
It was able to completely clean footprints off the floor and even scrub some errant sauce splatters from around the stove.
We also appreciated its ability to scrub a substantial amount of dirt from the mop pads by itself. However, we'd still recommend washing the pads in your washing machine after every use.
When it finished, we were surprised by the amount of dirt in the water in the wastewater tank. Fortunately, emptying the tank is very easy.
We do wish that the Yeedi mop used LIDAR to make its maps. However, from what we can tell, it primarily creates maps by physically bumping into objects, which isn't ideal.
As with any robotic vacuum or mop, it's best if you start with a clean home and use these robots to maintain cleanliness.
Using the Yeedi Mop Station Pro on an already dirty home isn't going to take it to pristine. You'll still need to go in once every so often and manually clean everything.
Still, when used regularly, the Yeedi should make your deep cleans faster and easier.
We also appreciated that this mop easily detects and avoids carpet when in mopping mode. We've had other robotic mops in the past that have simply mopped over the carpet.
It works best in tandem with another robot
The Yeedi Mop Station Pro does have the ability to function as a vacuum in addition to a mop, but that will require you to swap out the mop heads for a dustbin.
This is totally doable but isn't our favorite, especially if you want to sweep and then immediately mop afterward. It increases the odds that the Yeedi will need to return to charge midway through mopping, which isn't ideal for a busy schedule.
Because of this, we think the Yeedi Mop Station Pro works best in tandem with a dedicated robot vacuum — at least in larger spaces.
Unfortunately, at $800, it's less likely that you're going to want to own two robots. Plus, they can take up quite a bit of space in a smaller home.
While it isn't going to completely eradicate the need for mopping your floor the old-fashioned way, the Yeedi Mop Station Pro is a great way to help keep your home cleaner for longer. This is an excellent accessory for busy households or those who don't spend much time at home.
Yeedi Mop Station pros
Auto-detects carpet when mopping
Will re-dock, recharge, and continue cleaning if battery is low
Setup is easy
Spinning mop heads more effective than stationary mop pad
Yeedi Mop Station cons
Large size may make it difficult to store in some homes and apartments
Cannot mop and vacuum at the same time
$800 price tag is a lot to ask
Doesn't use LIDAR to create maps
Rating: 3.5 out of 5
Where to buy
You can purchase a Yeedi Mop Station Pro for $800 from Amazon.