Beats partners with Kim Kardashian on new neutral Beats Fit Pro colors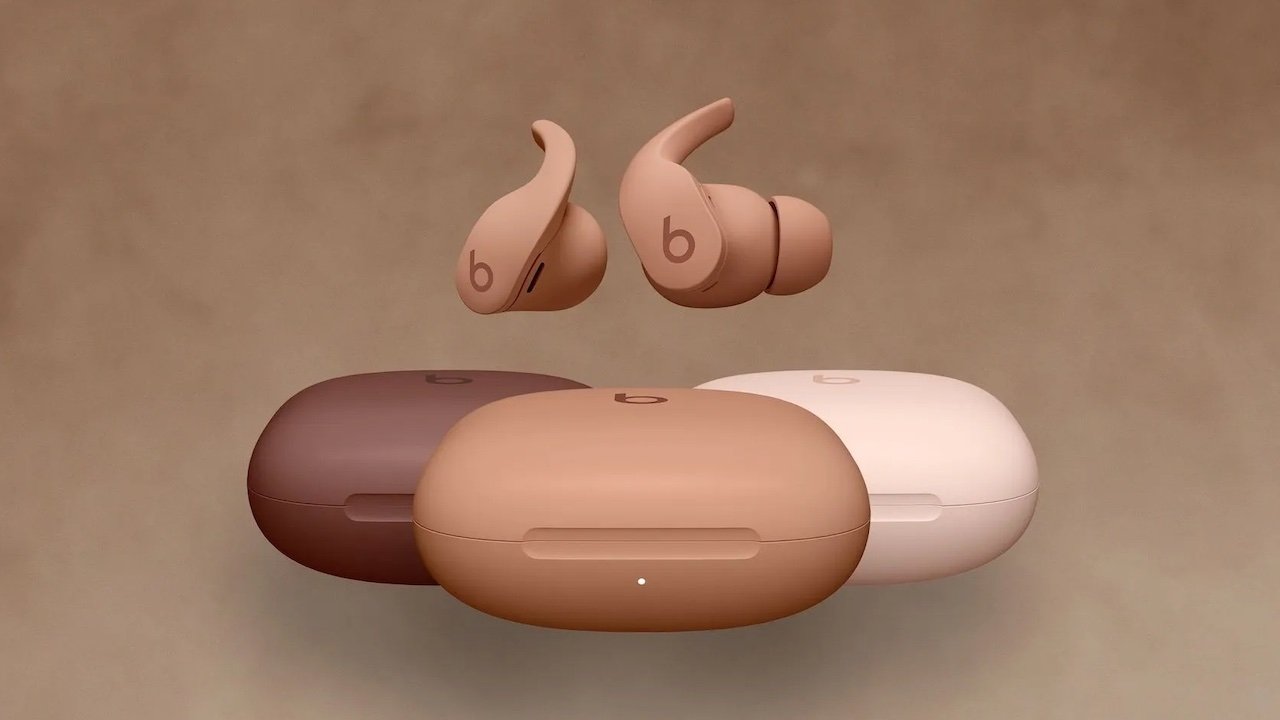 AppleInsider may earn an affiliate commission on purchases made through links on our site.
Apple's Beats by Dre subsidiary has teamed up with influencer and entrepreneur Kim Kardashian on a trio of Beats Fit Pro colors in a more neutral palette.
The new Beats Fit Pro headphones come in three earthy and muted tones: Moon, Dune, and Earth. Alongside the new headphones, Beats is also launching a new ad campaign focused on Kardashian.
"I wanted to break away from the idea that headphones have to be colorful to make a statement," said Kim Kardashian. "This collaboration is special because it allows you to blend in or stand out, and Beats is known for creating products that showcase individuality."
In a separate video, Kardashian went on to say that she had an artist paint Beats Fit Pro models in neutral tones as an experiment before going directly to the company with her samples.
As with other Beats Fit Pro, the new headphones feature a flexible wingtip, Active Noise Cancellation and Spatial Audio support.
They're set to retail for $199.99, the same MSRP as other Beats Fit Pro colors (or grab them on sale), and will launch on Tuesday, Aug. 16.
The new Apple x Kim Beats Fit Pro are set to debut at a limited number of Apple retail locations, including The Grove, Tower Theatre, and Third Street Promenande in the Los Angeles Area, and Fifth Avenue and SoHo in New York City.
They will also be available at select authorized retailers in Canada, the U.K., France, Germany and Switzerland, Australia, and China.