Hyper announces 'world's first' 245W GaN charger, portable battery pack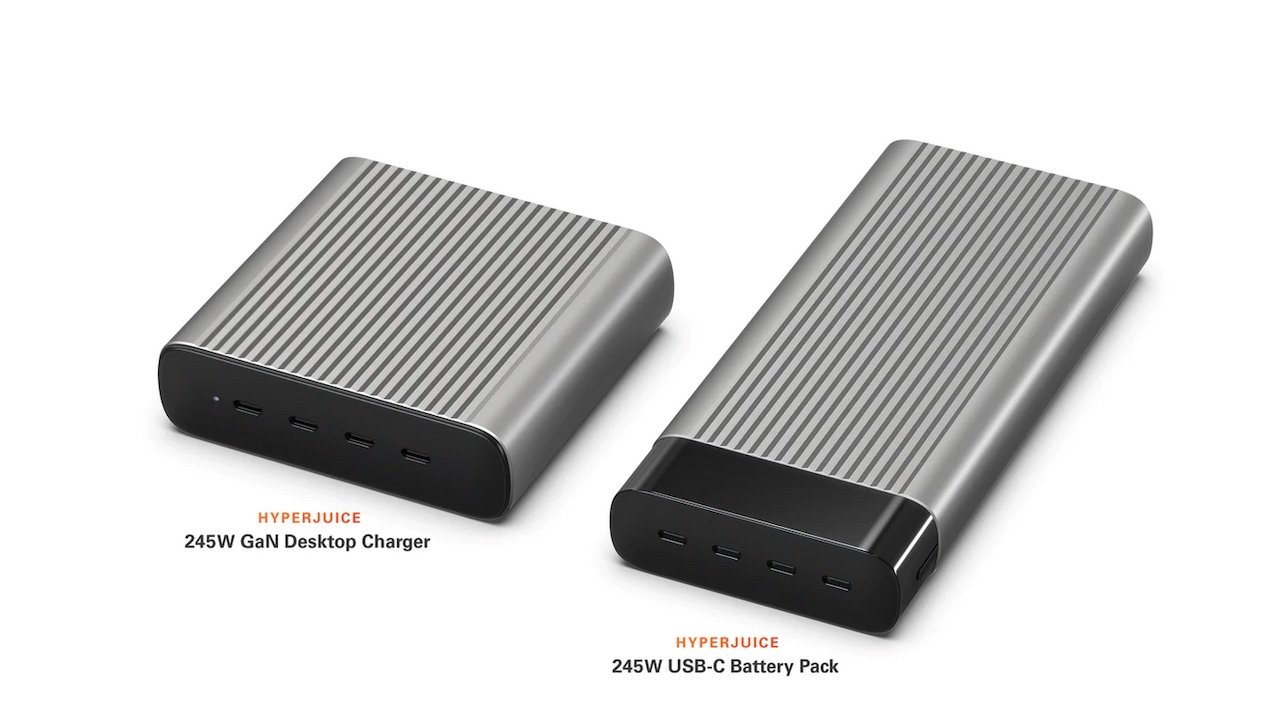 AppleInsider may earn an affiliate commission on purchases made through links on our site.
Hyper has announced a pair of new power accessories — a charger and a portable battery pack — that can output 245 watts worth of power.
The accessory maker on Monday announced the HyperJuice 245W GaN Desktop Charger, which it calls the "world's first and smallest" 245W desktop charger.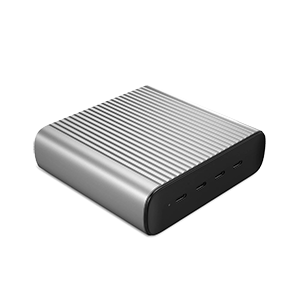 Hyper 245W GaN Charger
---
The HyperJuice 245W GaN Desktop Charger has four 100W USB-C Power Delivery ports.
Although described as "pocket-sized," the 245W GaN charger isn't the size as your standard wall adapter. However, it is still portable enough to pack in a bag or briefcase for charging on the go.
Hyper also announced a similar 245W USB-C battery pack that sports a pair of 100W USB-C Power Delivery ports and two 65W USB-C power delivery ports to charge up laptops, smartphones, drones, and more.
The HyperJuice 245W USB-C Battery Pack also sports an OLED display that can show information about battery capacity and charging power on each port. Combined with the 245W GaN charger, the Battery Pack can be juiced up in just an hour.