Apple AirPower prototype given close look in new video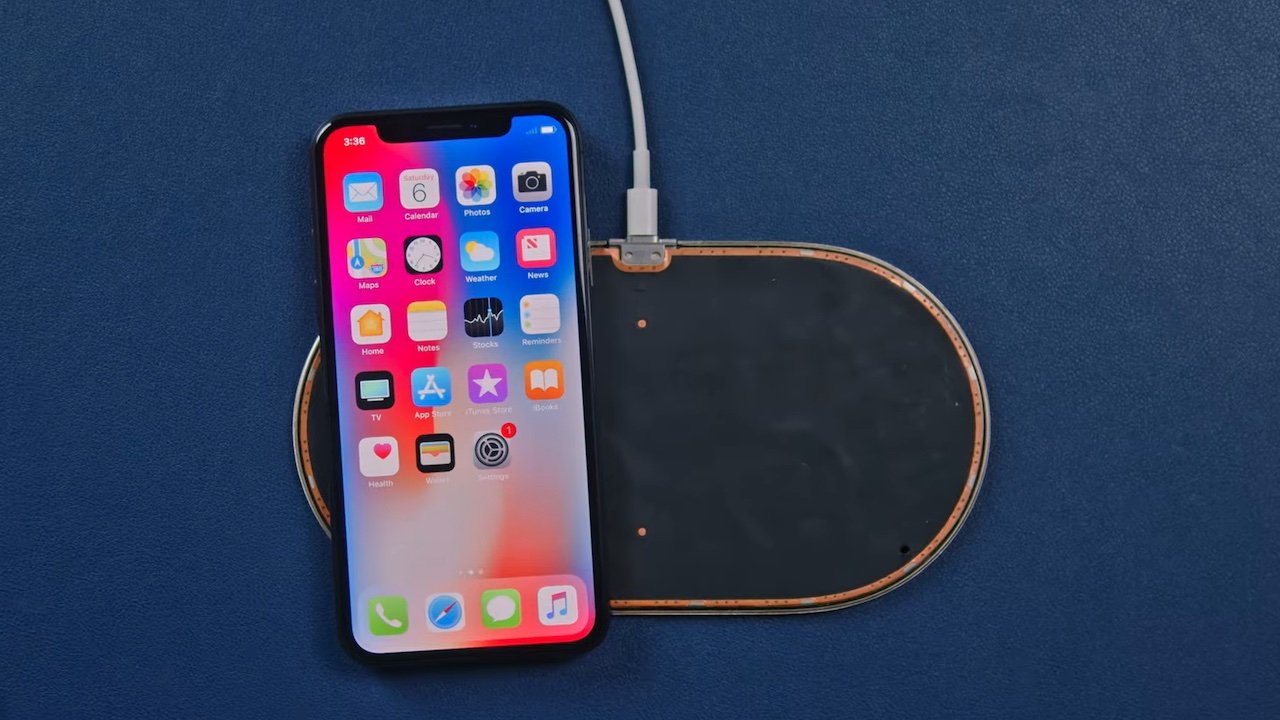 A new video on Friday has given an in-depth look at a prototype version of Apple's AirPower, the canceled multi-device charging mat that was beset by engineering difficulties from the start.
The 30-minute YouTube video, which is a collaboration between 91Tech and Apple Demo, depicts the deepest dive yet into Apple's ill-fated charging mat. It offers a hands-on look at AirPower, as well as a look at its underlying code and details about its development.
As depicted in the video, the prototype unit wasn't actually functional. However, 91Tech was able to connect it to Terminal on a Mac and use internal developer tools for analyze it.
After issuing commands to the AirPower mat post-reboot, the YouTuber was able to glean a wealth of information about the prototype, including the fact that its firmware was installed on June 7, 2017, as well as other information about its coil setup and more.
The specific prototype in the video is a 22-coil model. Apple had patents filings for both 16-coil and 22-coil variants, and it appears that the latter was the option that Apple was actually planning on putting to market.
This is not the first time that an AirPower prototype has surfaced. Back in August 2020, a leaker tore down what appeared to be Apple's scrapped charging mat, depicting a device similar to the one in Friday's AirPower video.
Apple first announced AirPower in 2017 as a proprietary charger able to power multiple devices like an iPhone, AirPods, and Apple Watch. After running into bottlenecks in development and missing its original launch date, the company eventually canceled the product in March 2019.
At the time, Apple said that AirPower could not achieve its "high standards." Reports have indicated that Apple ran into overheating issues because of the overlapping coils.
AirPower prototypes are a rare find, since most Apple testing units are destroyed to prevent leaking. Additionally, no new AirPower prototypes surfaced in 2018 or 2019, which suggested that Apple developed the AirPower prototype hardware in 2017 and worked the following two years to resolve issues through software or firmware.
Apple is still said to be exploring options similar to AirPower, including a charging mat with similar functionality to AirPower.