SanDisk Professional G-Drive range overhauled with 10Gbit USB 3.2 Type-C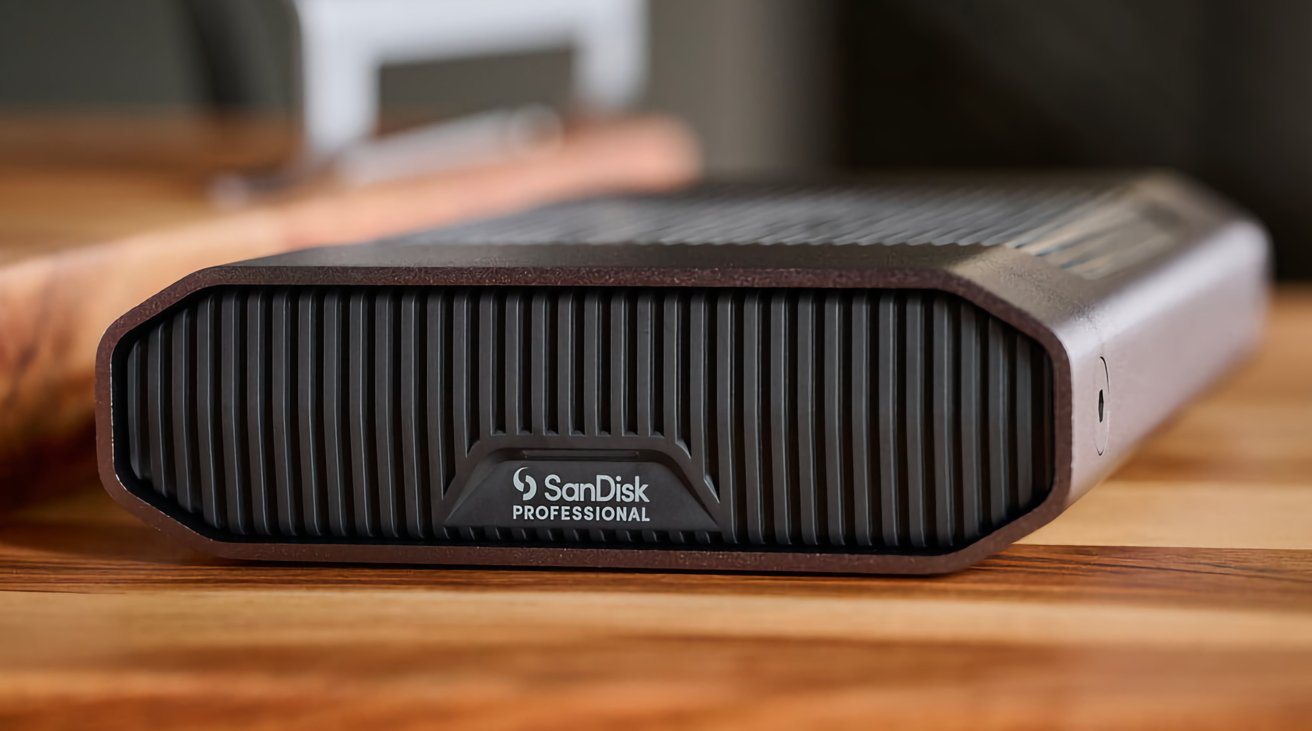 The SanDisk Professional G-Drive range of high-capacity external drives now includes a hard disk-based option that connects with a USB 3.2 Gen 2 Type-C interface and has a modernized appearance.
Sporting a new look to differentiate itself from others in the range, the SanDisk Professional G-Drive Enterprise-Class USB 3.2 Gen 2 external hard drive is packed inside an anodized aluminum enclosure. Measuring 8.27 inches long by 5.24 inches wide and 1.61 inches thick, it has a finned motif that can help with cooling.
The stackable case also has a pair of anchor points for securing it to a DIT card or to a mounting plate. On the back is a button to control the brightness of its LEDs, a power switch, a power port, and the USB-C connection.
Unusually for the G-Drive range, the USB-C is enabled to work with USB 3.2 Gen 2, giving it a maximum speed of up to 10Gb/s — which is overkill for a single hard drive. Of the other professional-listed G-Drive models, only some of the SSD-based units use the connection, while hard drive-based units use either USB 3.2 Gen 1 or Thunderbolt 3.
Like some others in the catalog, the storage accessory uses a mechanical hard drive to maximize capacity at a reasonable cost. Inside is an Ultrastar enterprise-class hard drive for reliability, spinning at 7,200RPM and with a maximum data transfer speed of up to 250MB/s.
Preformatted to APFS, the drive is ready to roll with Mac desktops, along with Apple's Time Machine for backups. It can also work with Windows systems, but requires a reformatting beforehand.
Available through B&H Photo as a preorder, the SanDisk Professional 4TB G-Drive Enterprise-Class USB 3.2 Gen 2 External Hard Drive starts at $209.99 for a 4TB model, with the five models capped off by a 22TB version priced at $649.
Arguably the most recommendable capacity option is in the middle with the 12TB drive listed at $379.99.