New Apple Watch study aims to cut blood thinner use by AFib patients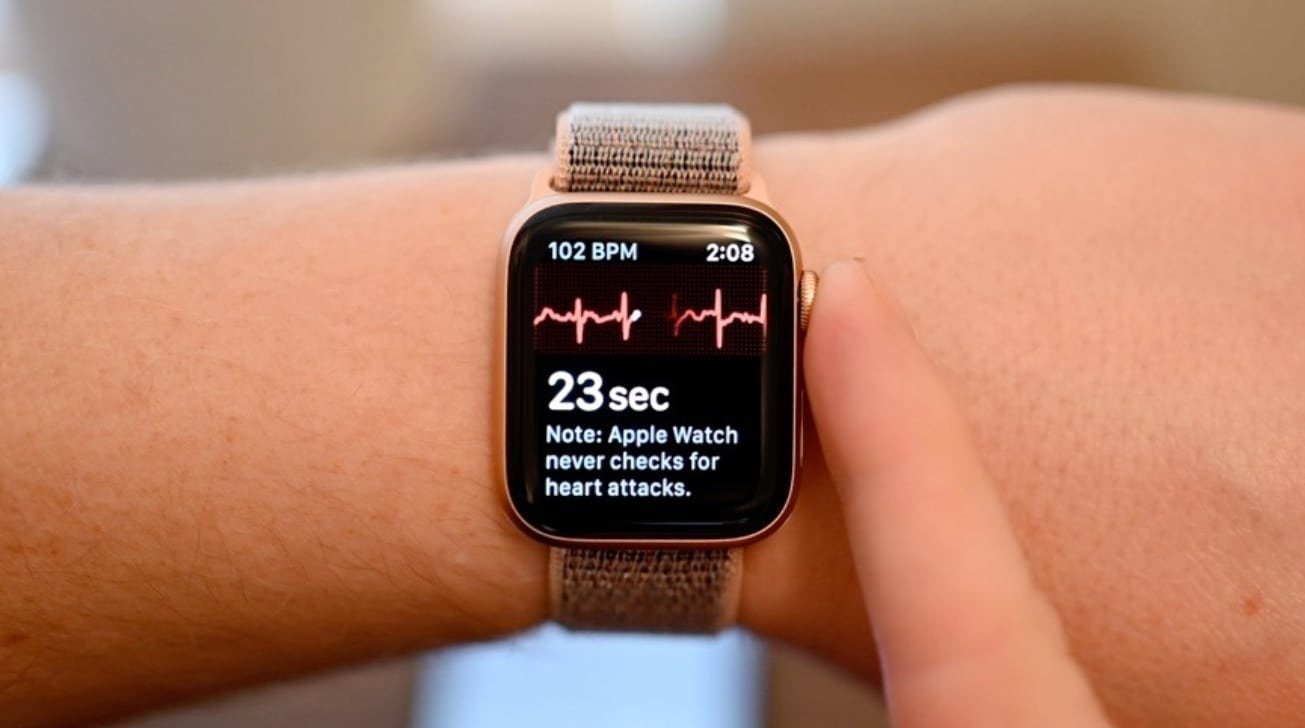 The Apple Watch is being used as part of a study to determine if it is possible to cut down the use of expensive blood thinners used to prevent strokes from atrial fibrillation.
The seven-year study, which has secured $37 million in funding from the National Heart, Lung, and Blood Institute, aims to tackle the use of blood thinnersby patients suffering from atrial fibrillation (AFib). It is thought that between 2.5 million and 5 million people in the U.S. are affected by AFib, which can potentially result in a stroke, heart failure, and death.
Blood thinners are the common method of treatment, but it can cause problems including dangerous bleeding. Sustained use of blood thinners can be a health risk in itself, and also expensive, so a reduction in using them could help cut costs to patients as well as save lives.
A seven-year study, a partnership between the American Heart Association and Northwestern Medicine, will attempt to use the Apple Watch to try and do just that, by monitoring the hearts of patients. The Apple Watch has an ECG and a number of heart-related notifications, including detecting an irregular heart rhythm, which the study plans to use.
The Rhythm Evaluation for AniCoagulaTion (REACT-AF) trial will compare the existing standard of care for patients with a history of AFib against a second group, one that will use time-delimited anticoagulation that will be provided for a brief period, reports Yahoo! Life. This second group will use the Apple Watch and an accompanying iPhone app to manage treatment and to monitor progress.
As part of the study, Apple will be donating hardware and helping develop applications that the study will use. This will include a custom algorithm that will check heart rhythms at a higher frequency than normal, according to Stat News.
Under the trial, the Apple Watch will tell patients to take blood thinners if it detects atrial fibrillation lasting several hours, and to continue doing so until the highest risk of stroke has passed. The process will be entirely automated, without intervention by a physician.
"For many of us physicians who primarily take care of patients we see the inadequacies of some of the treatment recommendations," Director of the Center for Arrhythmia Research at Northwestern University Rod S. Passman said. Passman saw that blood thinners helped many patients, but others didn't benefit, and ended up exposed to danger.
"The concept of targeting individuals during high-risk periods grew out of that experience," Passman added.
Apple VP of Health Dr. Sumbul Desai said in a statement "Heart health has always been a core focus of Apple Watch and we're thrilled to explore another opportunity for the powerful sensors in Apple Watch to help patients better manage their AFib treatment through the REACT-AF study."
If successful, the trial could be extremely beneficial to Apple, which has repeatedly promoted the heart-related features of its wearable device. It has also been credited with saving numerous lives with its features, and has also been used in a number of other health studies.
The Apple Watch has previously been used as part of an Apple Heart Study in collaboration with Stanford Medicine, though that study was used to generally analyze the use of the technology, rather than a specific medical use case.
Another Heartline study by Johnson & Johnson and Apple is also looking into ECG and irregular rhythm notifications and if the risk of stroke can be reduced.