Dubious iPhone 14 packaging leak claims 6GB RAM for all models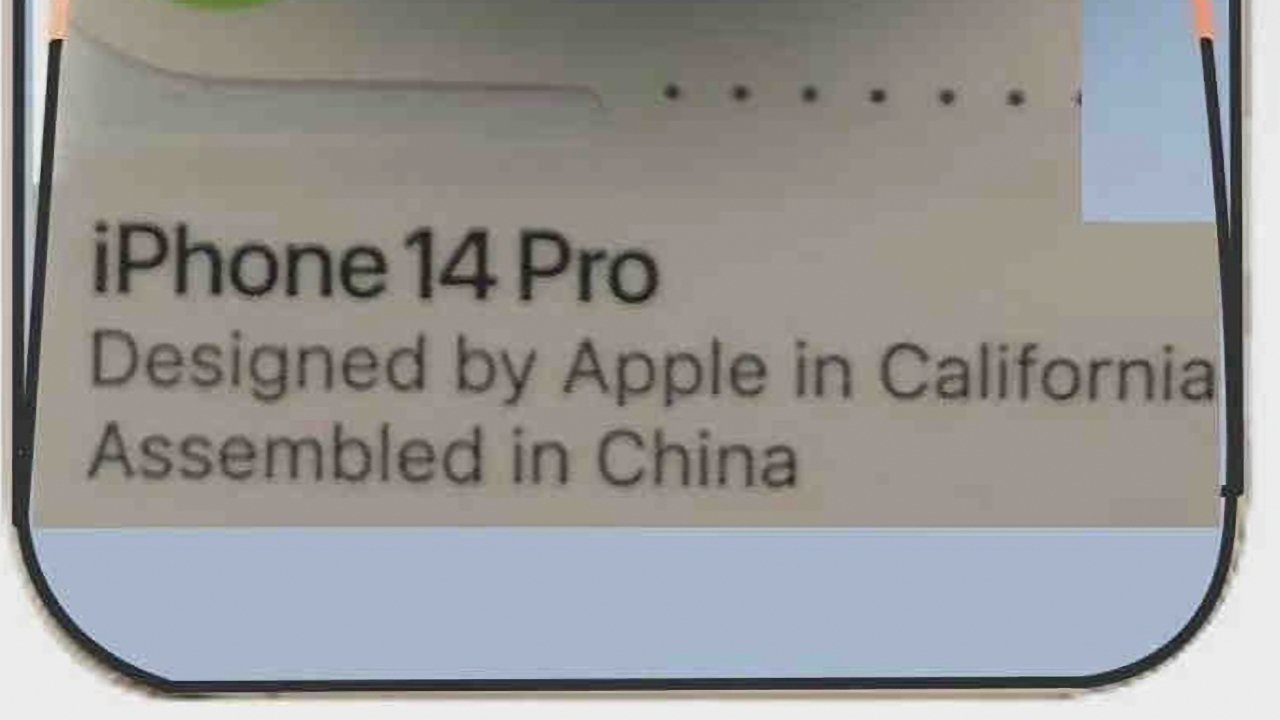 AppleInsider may earn an affiliate commission on purchases made through links on our site.
Ahead of Apple's unveiling of the iPhone 14 range, a social media poster claims to have shots of its packaging, and believes that all models will have 6GB RAM.
It has been rumored before that all models in the iPhone 14 range will feature 6GB RAM. Whether that previous report is correct or not, though, the new purported leak that popped up on Tuesday morning is most likely a faked mockup.
Originally reported on Chinese social media site Weibo, the main leaked photograph is a poor Photoshop image. It's possible that the original leaker is superimposing a shot from the back of the packaging onto one of the front, but the top corner bezels also look fake.
As relayed by Twitter user ShrimpApplePro, the specifications come in a second shot, with effectively incomprehensible packaging detail text.
Specifically, the listed specifications do not actually say 6GB RAM as the leakers suggest, they say 6G. Plus the various details speak of the iPhone 14 model, but the initial photograph's packaging label says iPhone 14 Pro.
It's not uncommon for iPhone packaging shots to be leaked ahead of an event, so the "leak" is possible. However, the poster has almost no history.