Leaker claims to have hands-on iPhone 14 details from developers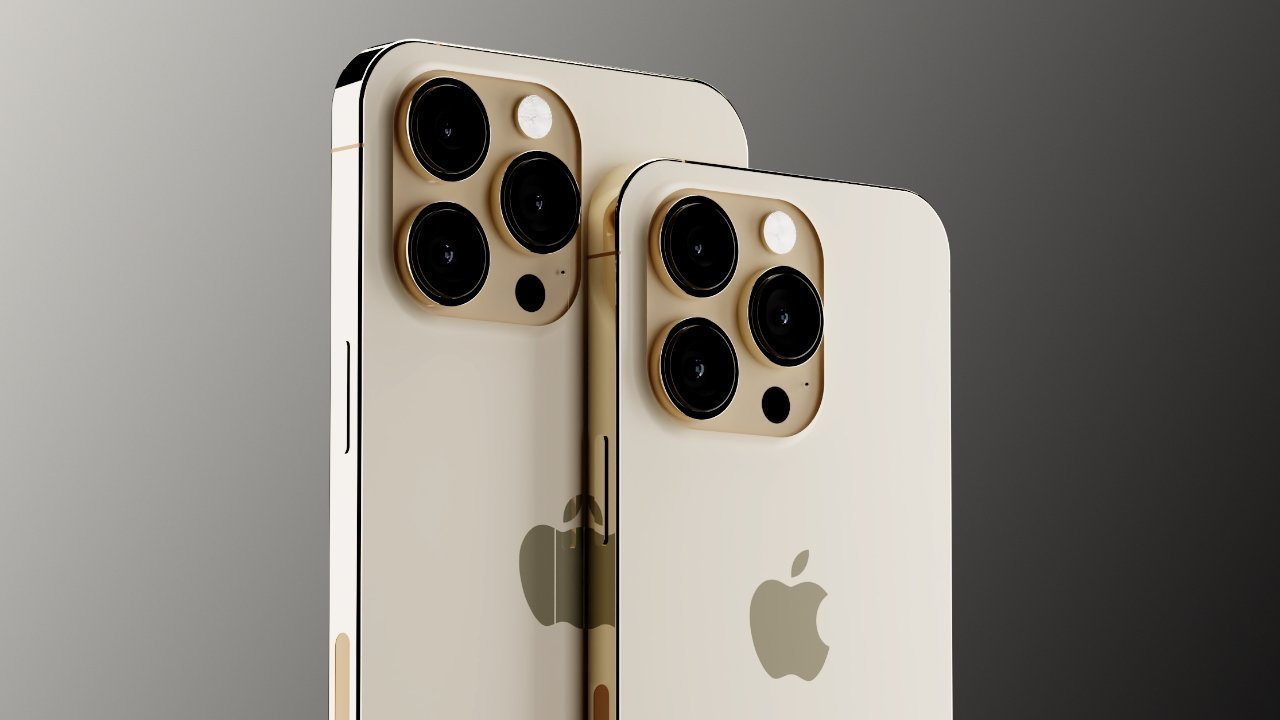 A leaker based in China says they have details about the iPhone 14, including speed, colors, and storage — and what is claimed to be an "exclusive" MagSafe accessory.
Leaker "yeux1122" has most recently claimed that an M2 iPad Pro with a larger screen is coming in October. Previously the leaker has said that the iPhone 14 Pro will have 8GB RAM, where other sources say all iPhone 14 models will get 6GB RAM.
Now in a blog, he or she claims (in translation) to have one or more US developer sources.
"Some of them already have iPhone 14 basic models," writes the leaker, "as well as pro models of finished mass-produced products."
Machine translation means that certain details remain unclear, but the leaker does say that "storage space is the same as that of the iPhone 13 series." Also, "A16 [processor] performance is a few percent of what it was in development tests," but performance in thermal management are improving that as it goes through production.
That improvement during production is the kind of detail that would presumably not be clear to a developer who gets an iPhone 14 whenever Apple decides. Similarly, it seems unlikely that developers testing hardware would be told about pricing details, but the leaker claims at least some have been.
"Prices may be in a completely different direction than expected," continues the poster.
Previously, it's been generally assumed that the iPhone 14 Pro models will cost more than their iPhone 13 Pro equivalents. That's not expected to be the case with the non-Pro versions.
The claims also include that the new iPhones will support "30W wired fast charging for the first time," which does fit with other reports. "However, there is no change in the wireless charging speed."
There is, according to the leaker, a change in MagSafe. "MagSafe magnetic force is stronger... MagSafe exclusive battery accessory has been added." What that means isn't clear.
It's really not clear whether the leaker claims one developer source or many, except in a segment about the notch redesign. "A lot of developers say that punch holes look weird at first glance," claims the leaker, "but they look better than notch."
Colors and casing materials
According to this report, the regular iPhone 14 will come in green, purple, blue, black, white, and red. The iPhone 14 Pro will come in green, purple, silver, gold, and graphite.
What the iPhone 14 range won't come in, though, is titanium. "A prototype of the titanium housing body actually existed," continues the leaker. "However, it was dropped due to cost and manufacturing process issues."
That part of the report tallies with rumors from 2021 about a titanium iPhone 14.