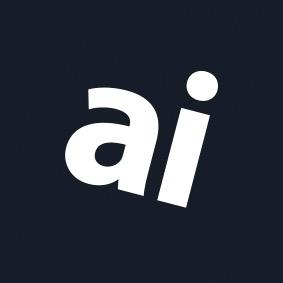 Why you can trust AppleInsider
SwitchEasy MagPower 4-in-1 Charger review: Power up your whole kit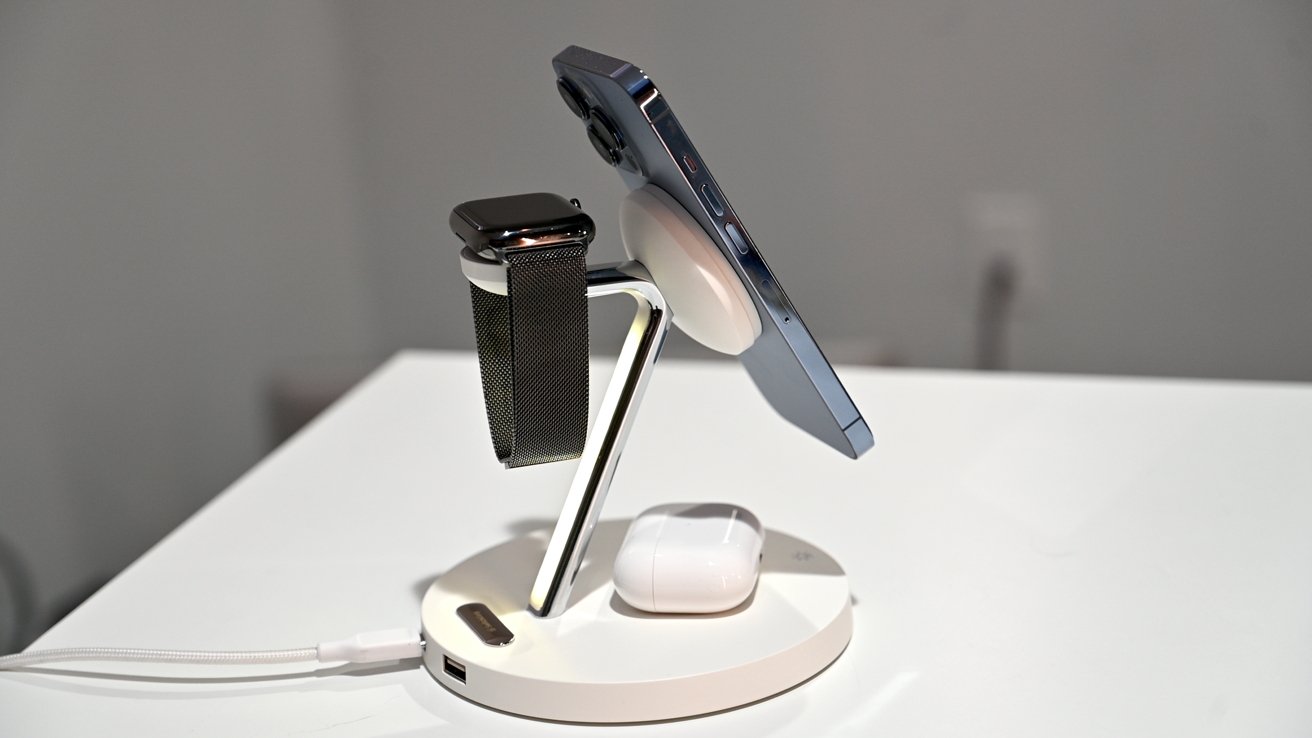 SwitchEasy MagPower 4-in-1 Charger
3.0 / 5
---
With the SwitchEasy four-in-one MagPower multi-charger, you can power up all your gear with a single device — including your Apple Watch with an Apple-certified puck.
We all have more devices than ever to charge on a daily basis. Your headphones, tablets, phones, watches, and more need their batteries topped off. The SwitchEasy MagPower charger tries to reduce the stress and clutter by powering four devices simultaneously.
A familiar design
This multi-device charger has a MagSafe-compatible magnetic puck, an Apple-certified Apple Watch puck, a flat Qi charger, and a final USB output for wired devices.
There are several similar chargers on the market such as those from Hyper and Belkin, though SwitchEasy has oriented the charger perpendicular, sticking devices front to back rather than side to side.
It's a classic "tree charger" design with a minor twist. Down the back of the "trunk" is a soft glow LED to provide ambient lighting in your bedroom, home, or office.
With tree chargers that have a metal structure, the back is often left open to allow the necessary internal cables to route to the top. Usually they just fit the gap with a piece of plastic, white or black to blend in.
SwitchEasy decided to make use of these seam by widening it and implanting an LED light strip. It is turned on with the touch-sensitive button on the front and has three levels of intensity.
The light comes out the back, casting a warm yellow glow on your desk, nightstand, or counter. We didn't find this light particularly useful in anyway, but it is a nice touch as a miniature accent light.
Power in ample supply
The bundled power supply outputs a maximum of 40W of power through USB-C. It plugs directly into the back of the device next to the USB-A output.
That 40W of power is distributed to each of the four charging solutions based on their target devices. The Apple Watch is allocated 3W of power, the AirPods tray is allocated 5W of power, and the USB-A port can handle 5W of output power.
That leaves the magnetic puck on the front. Technically, it supports 15W of wireless power, but since it is Qi and not official MagSafe, your iPhone will be limited to only 7.5W.
If all ports max out with your Apple gear, that yields only 20.5W, leaving plenty of headroom in the 40W power supply.
We would have liked to see a USB-C port rather than a Type-A port on the back for connecting additional devices. Whether you have a battery pack, camera, GoPro, secondary phone, or tablet, they can almost all benefit from USB-C connectivity or a higher power output.
Should you buy the SwitchEasy MagPower charger?
There's no shortage of multi-device chargers, which means those that are available need to be able to differentiate themselves.
The SwitchEasy MagPower already stands above many by charging four devices at once, rather than just two or three. It also has the integrated light which is a novel addition.
It isn't perfect though as it lacks USB-C output and higher wattage charging for both iPhone and Apple Watch. Still, if used as an overnight solution, it may be a perfect choice for some users.
Pros
Chargers four devices at once
Compact, desk-friendly design
USB output
Built-in ambient light
MagSafe-compatible mount supports any orientation
Cons
USB-A, not USB-C
Not MFi-certified MagSafe
Not a fast charge Apple Watch puck
Rating: 3 out of 5
Where to buy