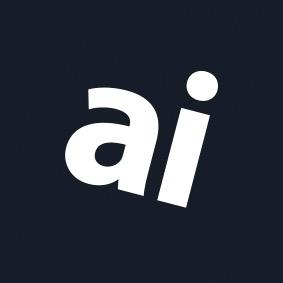 Why you can trust AppleInsider
HyperJuice 4-in-1 MagSafe charger review: One wireless charger to do it all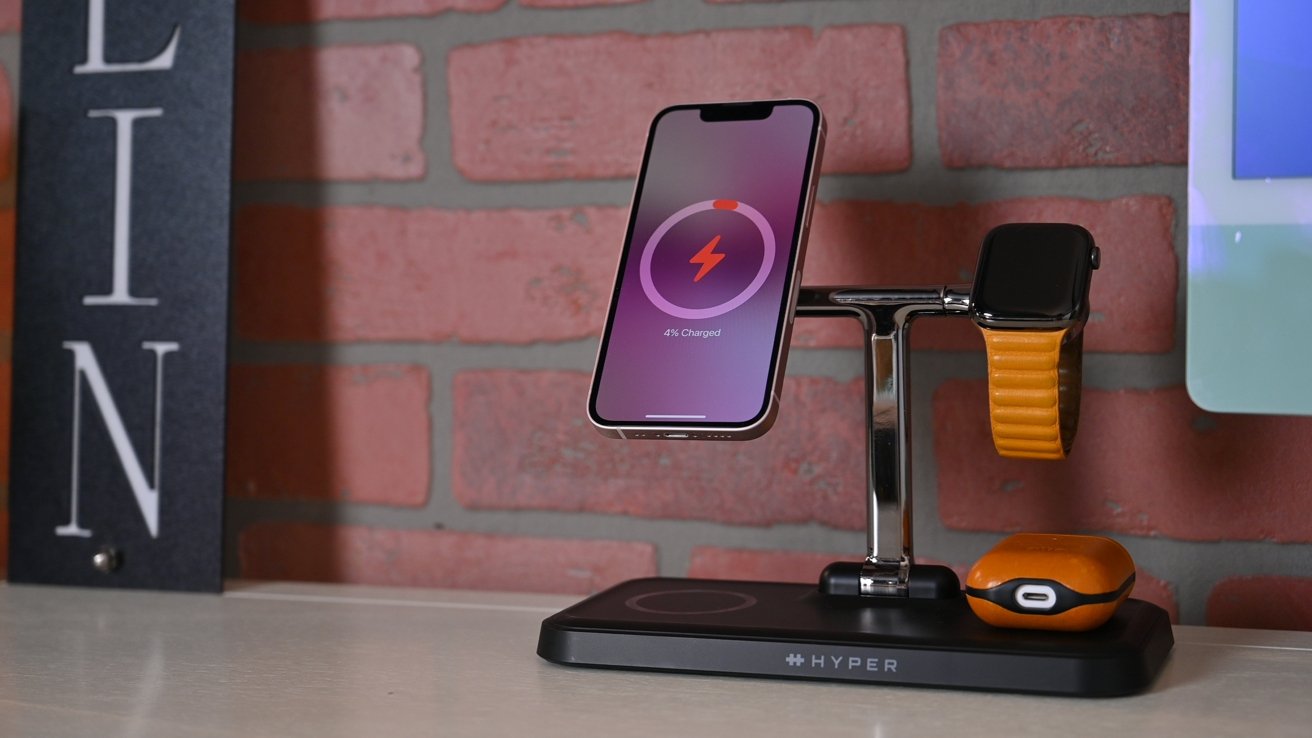 HyperJuice 4-in-1 MagSafe charger
4.5 / 5
---
Hyper's 4-in-1 MagSafe-compatible charging tree is the most capable MagSafe charger yet, though its price tag is a hard hurdle to climb.
Despite being available on the iPhone since the launch of iPhone 12, there's still not a particularly vast swath of charging options on the market. Whether it is an accessory maker's apprehension in committing to the standard or Apple's lackadaisical certification process, users have limited options to choose from.
We've already covered those from Belkin and Mophie, but Hyper is throwing its hat in the ring with an Apple-certified option as well.
Apple-certified MagSafe power
Hyper's HyperJuice four-in-one is a compact charger tree helping you power up multiple devices in a compact space. Like most charging trees, it has a wide base and a stem in the middle with additional chargers.
The base is a matte black plastic, while the stem is made from a polished silver metal. Down the back of the metal stem is a seam where the cable gets routed.
Unlike most other charging trees and MagSafe multi-chargers, Hyper offers a four-in-one solution. In practicality, that means you're able to charge an iPhone, an Apple Watch, a set of AirPods, and a second Qi-enabled device.
There are users out there who have two phones to charge — such as a personal and a work device — or families with non-MagSafe devices that need to be charged. In those situations, this is massively helpful and is one less thing that needs to occupy your power outlets.
The MagSafe charging pad is Apple-certified and can reach faster speeds than most magnetic Qi chargers that try to emulate the MagSafe experience. The Apple Watch puck is certified as well.
When you place your iPhone on the MagSafe puck, it is free to rotate to any angle. This is great for portrait mode while bedside or for twisting it to landscape while watching a movie.
On the other hand, unlike the Belkin model, the MagSafe puck itself can pivot. It can angle your iPhone upwards or straight on, emphasizing the versatility of this device.
The last major feature is that the entire thing is collapsible. When you need to travel, the stem folds flat, so it can quickly slide into your bag.
Power supply math
Bundled with the HyperJuice charger is a 36W power adapter with a barrel connector. These are a bit cheaper to include than a USB-C brick.
It does have the benefit of having swappable receptacle connectors, so you can change them based on your location worldwide. It also is helpful if you should travel with the HyperJuice four-in-one.
The MagSafe charger is capable of up to 15W of power. The AirPods and Apple Watch chargers should max out at 5W each but typically will sit around 3W. Then you have the remaining Qi charging pad.
This last charger can charge at up to 15W on devices that support it. Apple users, of course, will be limited to only 7.5W though when using with an iPhone.
If your AirPods and Apple Watch charge at 3W each and you max out the Qi pad and MagSafe at 15W each, that would be exactly 36W of power draw — assuming no power was lost anywhere in the system.
The most likely scenario, if you're trying to max everything out, is that you'll run into a power bottleneck. 36W of power won't be enough for everything to hit max speeds simultaneously.
In reality, especially for Apple users, this shouldn't be an issue. Most devices won't hit max speeds and stay there for long; if they do, it won't necessarily be all at the same time.
Since iPhones can't utilize the 15W on the Qi charger, it's even more of a non-issue.
The alternative is that Hyper gives users a choice. You can choose to use the 36W barrel connector that is included or you can substitute your own USB-C charger. The back of the charger has a USB-C input for more versatility.
Hyper says you need at least a 30W USB-C power supply but we'd recommend a bit more if you want to get the most out of your device.
Should you buy the HyperJuice 4-in-1 MagSafe charger
If you're looking for an official, Apple-certified MagSafe charger that can deliver up to 15W, your choices are lacking. Belkin, Mophie, and Nomad are the only notable brands to launch official MagSafe chargers thus far, and now Hyper is joining in.
Between them, Hyper is your only choice if you want one that is capable of charging up to four devices. As we mentioned, it also happens to be incredibly versatile.
It can wirelessly charge a wide array of devices, can collapse down for travel, and has multiple power inputs — something we rarely see.
This easily makes the HyperJuice 4-in-1 the most capable MagSafe charger on the market — but it carries a price tag to match.
Extremely versatile
Collapsable design
Premium construction and metal body
Apple certified MagSafe and Apple Watch modules
USB-C or DC input
No USB-C charger included
Expensive
Rating: 4.5 out of 5
Where to buy