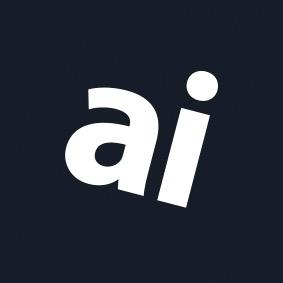 Why you can trust AppleInsider
Belkin's MagSafe Boost Charge Pro review: worth the wait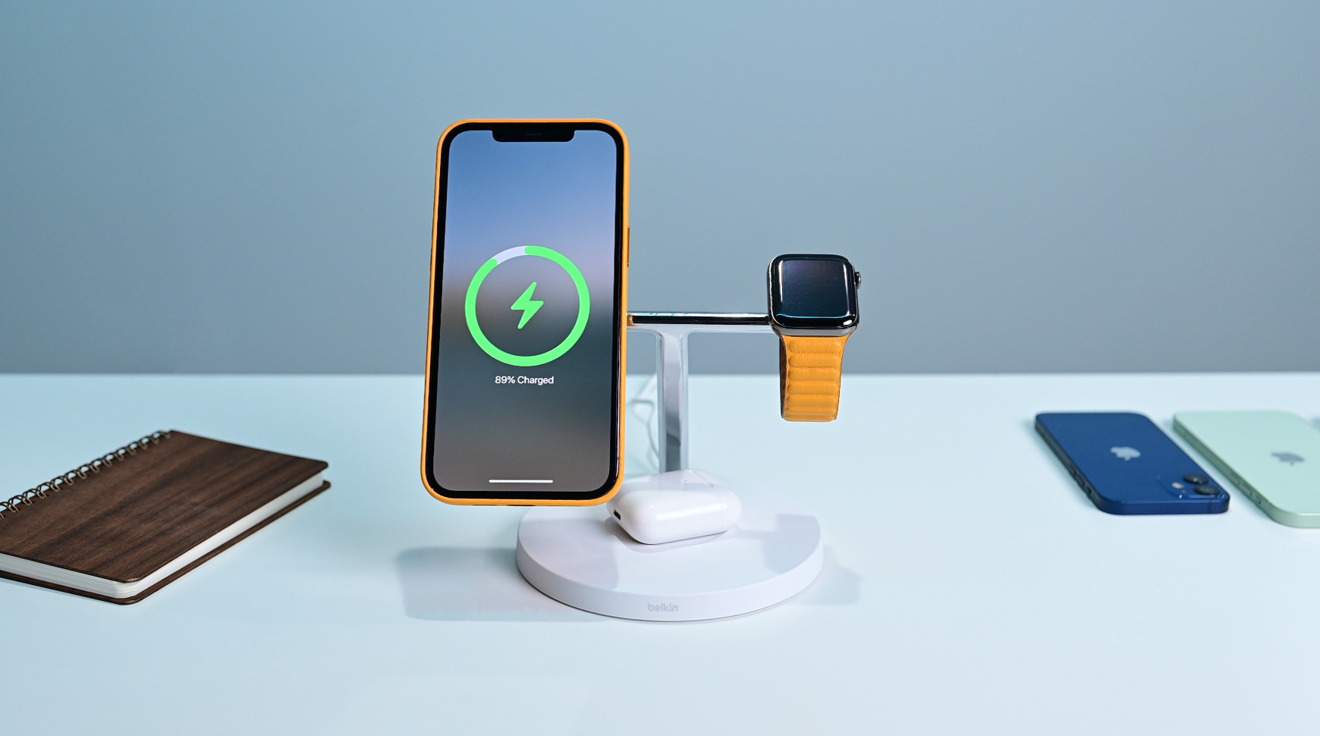 Belkin Boost Charge Pro MagSafe 3-in-1
5.0 / 5
---
Between its ability to charge three devices simultaneously, its support of MagSafe easily makes the Belkin Boost Charge Pro MagSafe 3-in-1 charger one of the most impressive chargers we've ever used.
With availability starting on January 8, here's our thoughts on Belkin's latest Apple gear.
Belkin's first MagSafe product attempt was an in-car mount. Our initial review of the Belkin MagSafe Car Mount Pro left us a bit underwhelmed as it made an odd noise and lacked any charging capability. We still had ample hope for future MagSafe products, Belkin's 3-in-1 multi-charger chief among them.
Apple debuted both its charging stand and the car mount at Apple's iPhone 12 launch event. The car mount launched soon after, but the Belkin Boost Charge Pro is just now rolling out. We've been using it for the past couple of weeks, and it is clear our waiting has paid off.
What's in the box and that bespoke design
Belkin includes the bare essentials with the new Boost Charge Pro. You get the 3-in-1 charging stand as well as the requisite charger. The three charging points are the MagSafe charger, the Apple Watch charging puck, and a Qi charging pad.
For the charger, Belkin opted to go with a tiny barrel connector that is inserted into the bottom of the stand. We're a bit torn on how to feel about the choice of the barrel connector over something more universal such as USB-C.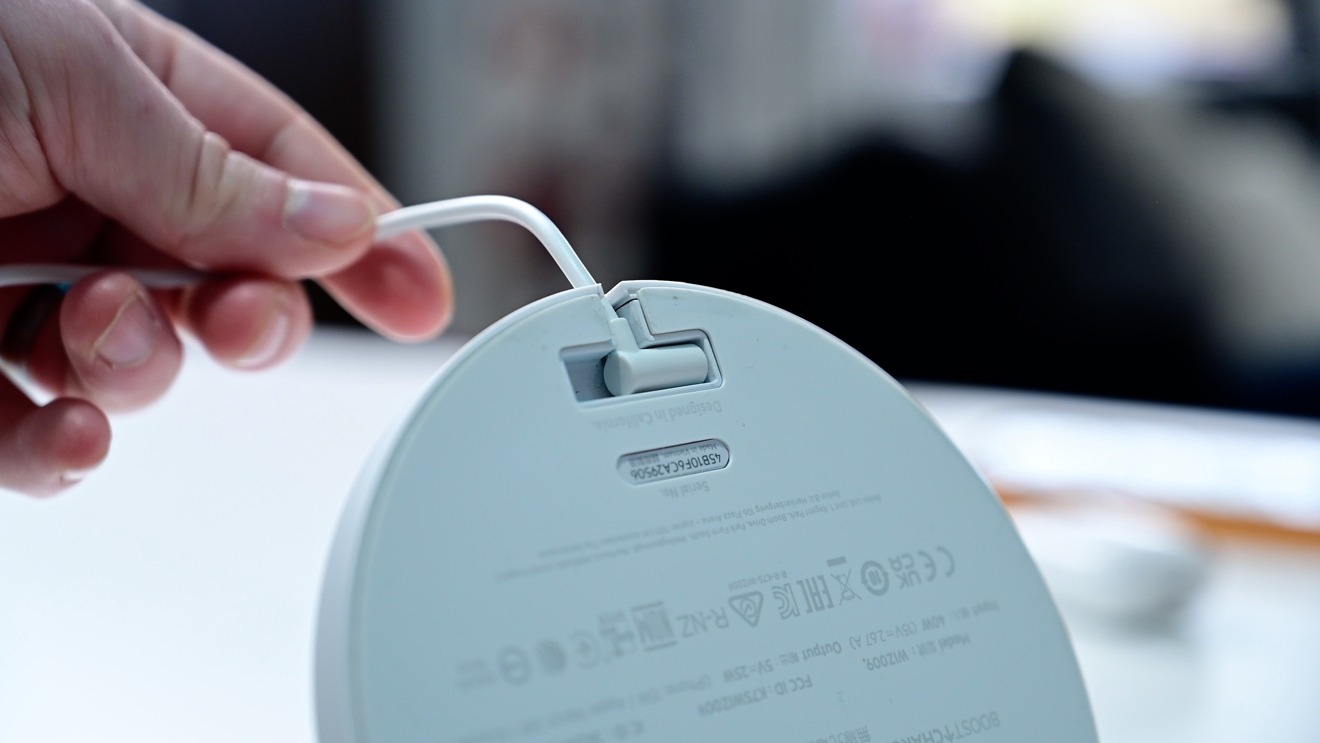 USB-C is far more open than a barrel connector. You can also freely swap out the cable or the charging brick if it were to use type-C. At the same time, it is larger and more expensive to implement. Belkin created a neat little pocket on the underside of the charger, which fits at a right-angle. A USB-C charger would be much larger and cause the product to be bigger.
The entire bottom portion of the charger is made of soft-touch silicone. It feels nice and is protective of your devices. That includes your phone (should you ever drop it) and anything you place on the lower Qi charger. The body of the product is crafted from stainless steel. The steel is polished and looks great from the front, though it's prone to showing fingerprints relatively easily. On the back, you can see the seam where the cable is routed.
That cable route isn't too unsightly as Belkin overlaid it with a white plastic cover. The white blends in well-enough with the shiny steel though it may be more noticeable if you are in a darker room. Or if you see it from the opposite side — like an office desk centered in the room.
Apple's magnetic MagSafe charger is located on the left side of the crossbar, while the Apple Watch magnetic charging puck is situated to the right. Both of these are MFi certified.
Our new go-to charger
By relying on MagSafe to charge your iPhone rather than Qi, you can get up to 15W of power delivered to your device. The only way to charge faster is by using a USB-C to Lightning cable and a 20W USB-C charging brick. That only affords you a 20 percent bump in power and isn't nearly as convenient as MagSafe.
You bring your phone near the magnet, and it near-instantly latches on. As it connects, a slick animation spreads across the screen of your phone, letting you know it is charging and how much juice you have remaining. It's a wonderful little effect that only works with proper MagSafe chargers and elevates the user experience.
When held by the magnet, your phone won't be going anywhere. Even if your phone is vibrating from an undying message chain, it won't come free unless you want it to. Even better, with MagSafe, you can rotate the phone to any angle. Keep it open you can see your texts rotate sideways to watch a movie or some AppleInsider YouTube videos, and then back to portrait mode to binge countless TikTok vids. Exceedingly handy.
We tested this with all iPhone 12 models by the way, and all devices can rotate sideways. That includes the massive iPhone 12 Pro Max.
Other aspects of the Boost Charge Pro are a bit more commonplace. You can place the Apple Watch on the dock to power up as usual. It sits back at a slight angle, which helps ensure it doesn't slip free.
For other devices, like your AirPods, they can charge wirelessly via the Qi charging pad at the bottom. Rather than the 15W from MagSafe or even the maximum 7.5W of Qi charging an iPhone can handle, this Qi charging pad is limited to 5W, max. That is partially because this was designed for AirPods and AirPods Pro which have a 5W max of their own.
This lower Qi charging pad can charge other devices besides your AirPods, including another phone. Just consider the speed drop.
MagSafe Duo?
At a price point north of a hundred dollars, there are a few MagSafe options you have to choose from. Most apparent is Apple's MagSafe Duo, which charges two devices for $129.
It isn't a perfect comparison because the Belkin device charges three devices, but it is still worth comparing for those who have only two devices to charge. Even taking the Qi charger out of the picture, we prefer the Boost Charge Pro's stand-like design over the folding design of MagSafe Duo.
In our review of MagSafe Duo, we found that its durability was suspect. Here's what we found back then:
"AppleInsider partnered with a testing lab in the metro Washington DC area to test the hinge. With one fold made every nine seconds in a lab at 19C, with a fan pointing directly at the device to minimize the impact of heat, the lab found that the hinge started to break down at 180 folds and ultimately failed at 212. Whether or not you're going to see fatigue failure in the hinge very much depends on your use case. It works out to about only one fold or unfold every four days over two years before fatigue failure on that hinge could rear its ugly head, based on these tests."
With the durability issue in mind and Boost Charge Pro's striking design, we'd easily lean towards Belkin. Even at a higher cost.
One final alternative that is quickly worth mentioning is the Grovemade MagSafe Stand. This stand is crafted from wood and steel and gives you similar features to Belkin's. Its biggest hangup is the $120 price tag before buying the MagSafe puck needed to go with. It also only charges one device at a time.
Should you buy Belkin's
MagSafe has so much potential in the world of accessories. Car mounts, docks, wallets, tripod attachments, photography lights, chargers, and more can all connect this way. We've been excited about what accessories we will see. For the time being, we are limited to Apple's launch partners, including Belkin.
Even if we had several other MagSafe chargers to choose between, we'd still likely pick the Boost Charge Pro as our go-to charger. For many reasons. We love the ability to charge all of our Apple gear at once. MagSafe charges very fast, and the ability to hover the phone looks cool and lets the phone rotate to any angle.
Our criticisms are limited regarding the Boost Charge Pro. We talked about USB-C already, and the only other note would be the lack of nightstand mode on the Apple Watch. These are incredibly minor, however, and barely even worth mentioning.
If you want the best possible charger for your iPhone 12 and you own an Apple Watch, pick up the Belkin Boost Charge Pro 3-in-1 MagSafe stand.
Sleek metal and silicone design matches your Apple gear in white and black
Integrated cable management
Fast 15W MagSafe charging
Cool hovering effect for iPhone which can rotate to any angle
Chargers Apple Watch and AirPods as well
Small footprint
MFi-certified
Qi charger is only 5W (enough for AirPods, slow for other phones)
Not USB-C and no USB output
No nightstand mode for Apple Watch
Rating: 5 out of 5
Where to buy
The Belkin MagSafe Boost Charge Pro retails for $149 with orders opening on January 8. It will also be available through Apple Stores and Apple.com.