iPhone 14 Pro camera lenses are much larger than iPhone 13 Pro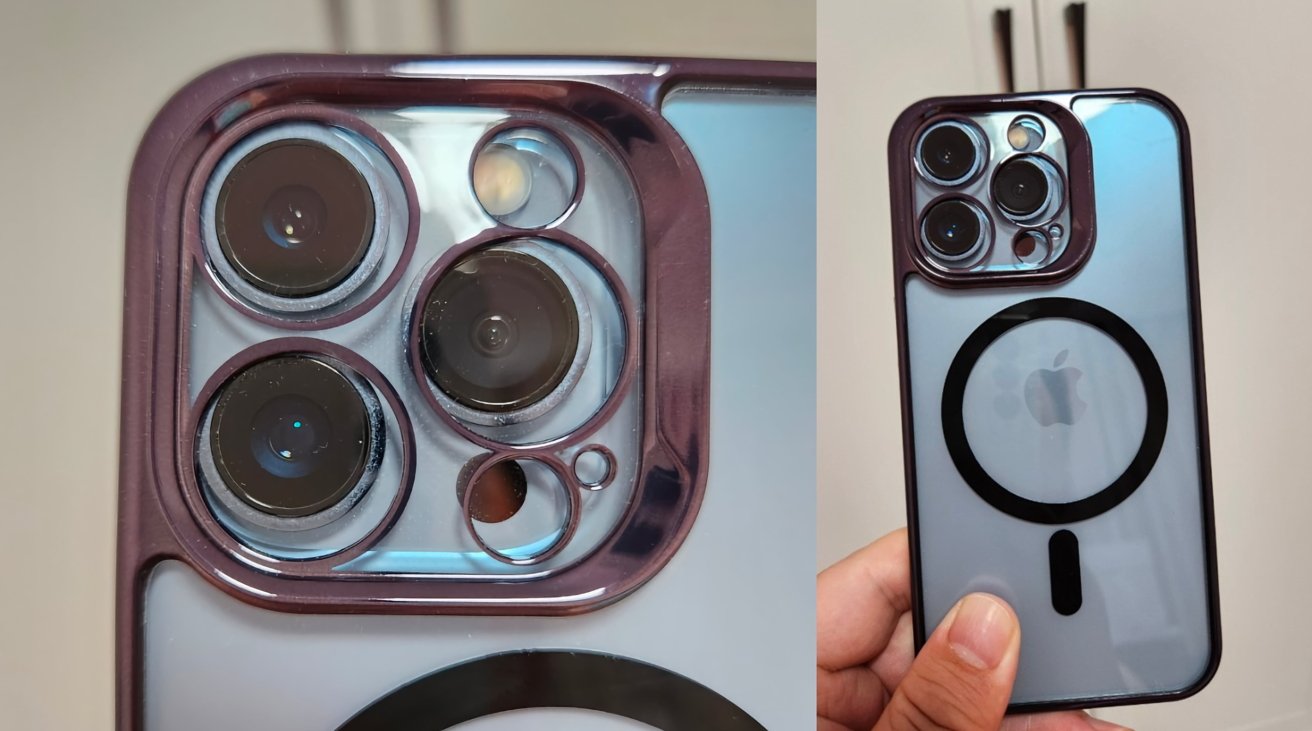 Larger lenses appear to be mostly responsible for iPhone 14 Pro camera bump being much larger than the iPhone 13 Pro.
The camera bump is a well-known design element of the iPhone, used to house the bulkier camera sensor components in an otherwise slim body. For the iPhone 14 Pro, it seems that the bump and the lenses it holds could increase in size for 2022.
Leaked on Naver by serial leaker "Yeux1122," a photograph depicts an iPhone 13 Pro held inside what is said to be a case for the iPhone 14 Pro. Clearly seen in the image are differences in size for the camera bump.
A closer inspection indicates that all three of the lenses, the LiDAR sensor, and the flash are slightly out of alignment between the models, with the case's version being more spread apart. If genuine, this points to the camera bump as a whole increasing slightly in size.
At the same time, the spaces in the case for the lenses are also much larger than the versions used in the iPhone 13 Pro, with a sizable gap around the camera section. This could indicate larger lenses are being used in the model, and possibly bigger sensors too.
Apple is rumored to be including 48-megapixel camera sensors in its top-line models, up from its previous use of 12-megapixel sensors. There has also been speculation of a removal of the camera bump, but others have claimed the bump is staying to contain the much larger components.
With Apple's special event happening on September 7, it won't be long before Apple reveals its new hardware to the world.