Apple taking 85% of Globalstar network for Emergency SOS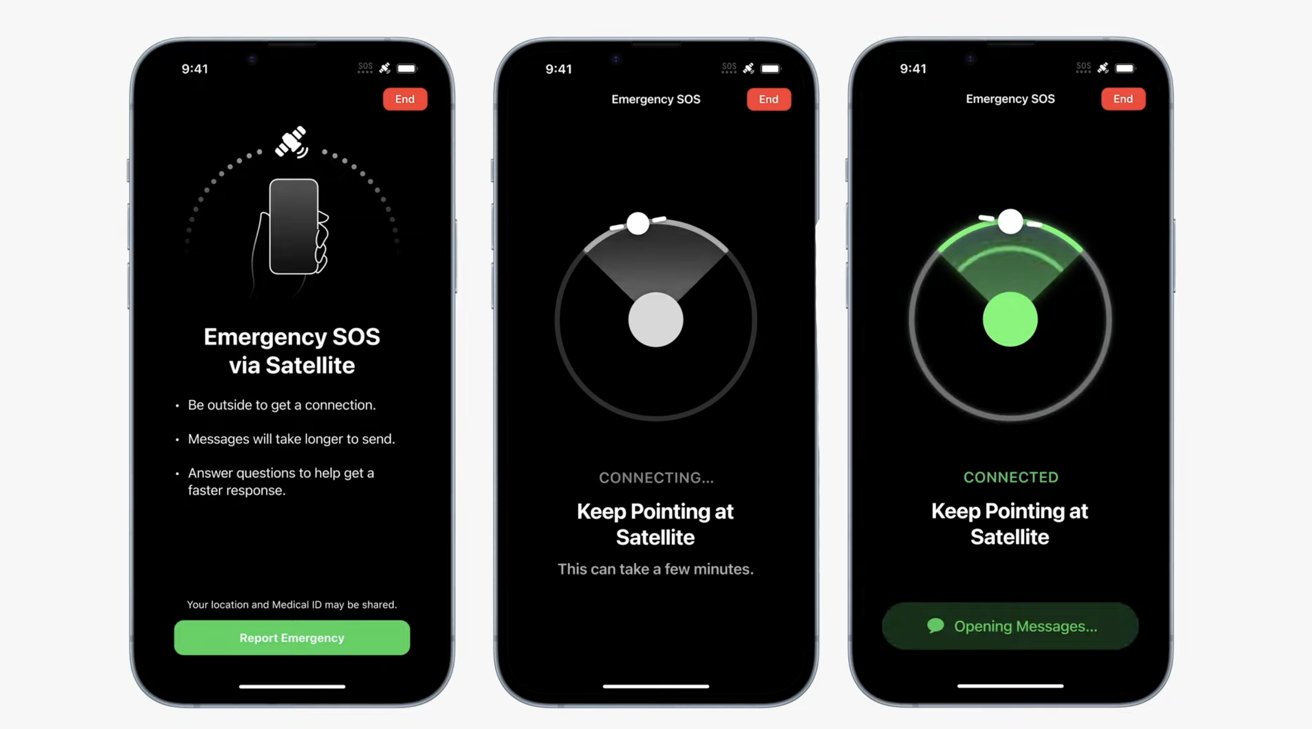 An SEC filing from Globalstar reveals that Apple plans to use 85% of its current and future network capacity for its services to iPhone 14 consumers, and pay for future satellite upgrades.
The entire iPhone 14 family will have a brand-new feature called Emergency SOS via Satellite. An Form 8-K filing, published on September 7, 2022 from the Securities and Exchange Commission shows just how much Globalstar network capacity Apple will use at 85%.
Globalstar will provide and maintain all resources, including personnel, software, satellite, gateways, satellite spectrum and regulatory rights necessary for the partnership. Apple will receive priority access to these resources.
In addition, Apple will fund 95% of Globalstar's capital expenditures for it to grow and maintain its satellite network. Apple will also cover certain costs of Globalstar's borrowings related to the new satellites, and other approved costs as necessary.
Emergency SOS via Satellite
Emergency SOS via Satellite makes use of custom software and hardware components found inside the iPhone 14 product line. When a person is in an emergency and is outside of all cellular and Wi-Fi range, an option within the Phone app will allow it to directly connect to a Globalstar satellite.
"Unlike stationary cell towers, communication satellites are hundreds of miles above the Earth and flying over 15,000 miles per hour," said Ashley Williams, manager, Satellite Modeling and Simulation at Apple. "To connect to these satellites, you need to be outside with a clear view of the sky."
It will be for text messages only due to the extremely limited satellite bandwidth. Users wll be able to choose their emergency, who needs help, and answer if anyone is injured or not from a pre-chosen list of emergency response questions.
Emergency SOS via Satellite only works with Globalstar's network, at least presently. On September 8, Elon Musk tweeted that his company Starlink were in talks with Apple about using its satellite network for the feature.