How to use Apple Maps Multi-Stop to plan routes in iOS 16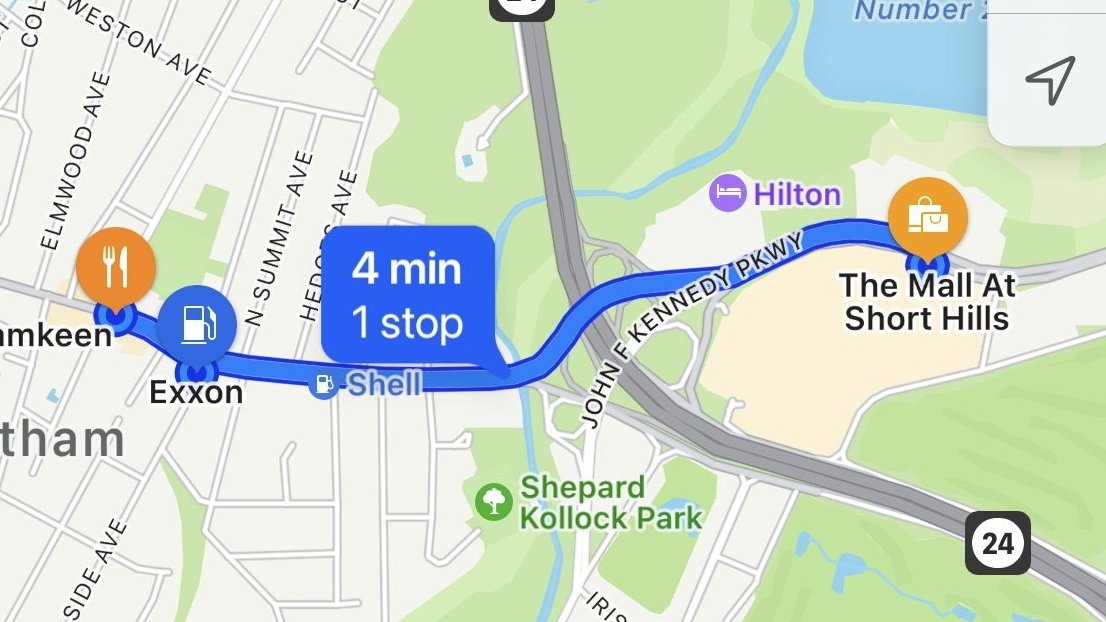 Apple Maps has been limited to a single destination for some time. In iOS 16, users are able to select multiple stops. Here's how to use it.
This feature, called Multi-Stop Routing, has been available in Google Maps for some time, but has been conspicuously absent from the first-party Apple Maps app — until now.
In iOS 16, iPad OS 16, and macOS Ventura, users can plan routes with multiple stops before the final destination. In addition to planning, you can also add a stop to a single-destination route that you're currently navigating.
We've been using this feature at AppleInsider for a few months now, so read on to learn exactly what you need to know to get the most out of this powerful new feature.
How to create a multi-stop route in Apple Maps in iOS 16
Open the Maps app.
Tap or click the Search Maps field, then search for a destination by entering an address or a search term.
Select your destination from the search results list.
Tap the blue "Directions" button— the button will have an icon that matches the mode of transportation you have selected: driving, walking, transit, cycling, or, if applicable, a ride sharing app. If you want to change this setting for just this route, you'll be able to do so in the next step.
You'll be presented with a list of possible routes you can follow. Here is where you'll see the new "Add Stop" button.
Tap or click on "Add Stop" and you'll be asked to enter or search for another stop.
Repeat this process until your route is completely calculated, then tap on the green "Go" button to start navigating.
The stop is added to the list of destinations, so it will go at the end of the route. This might take some getting used to from a practical standpoint. You can easily reorder the stops in your route before you start navigating by using the drag bars on the right side.
In our testing, we were able to add a maximum of 13 stops to a single route in Apple Maps. This is certainly enough for most any use case, except for maybe the most epic of road trips.
Multi-Stop Routing is fully integrated in iOS 16 — including support for CarPlay — and works well in many different scenarios. The only caveat is ETA sharing: if you share your ETA with someone who is not running iOS 16, they will only see the final destination of your route.