Battery percentage won't show on all iPhones running iOS 16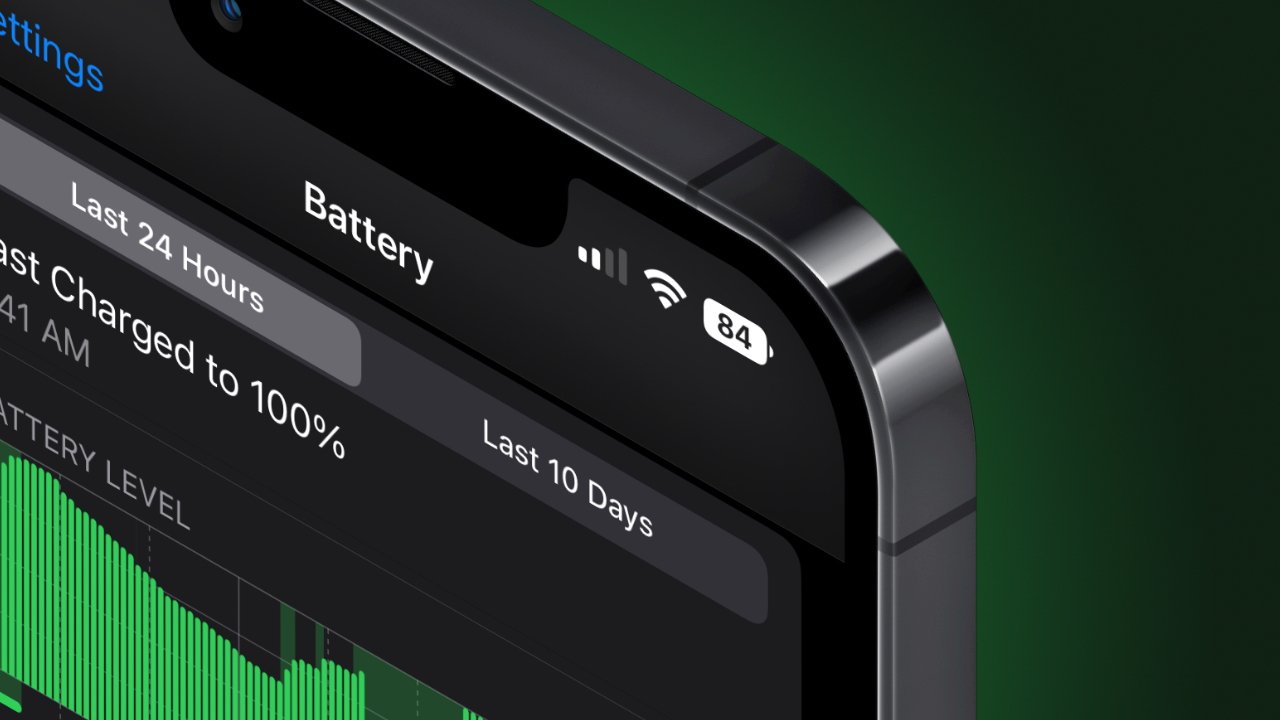 Although Apple brought back the option for a battery percentage icon in iOS 16, it has now confirmed that several iPhones will not be able to display it.
Every iPhone until 2017's iPhone X had the ability to show a percentage battery life figure at the top of the screen. It was removed because Apple had to conserve space in order to add Face ID and other sensors in the radical redesign that came with the iPhone X.
During the iOS 16 beta process, Apple finally brought back the battery percentage. It's probable that this is because the new Dynamic Island design of Face ID cutouts leaves enough room for the indicator.
It's not been the most popular design of battery level indicator, but it also wasn't clear whether it would be available for all iPhones. Now Apple has listed four iPhones that do not and presumably never will show the percentage on their front screens.
The iPhones that have not got the indicator back are:
iPhone XR
iPhone 11
iPhone 12 mini
iPhone 13 mini
This listing comes in a new support document, though it is specifically just a list. There is no further detail about why these particular models are excluded.
There are, though, some instructions about getting details of the battery charge remaining on these and all other iPhones. Specifically, it recommends both Control Center, and the Batteries widget.