All the changes & new features in Apple's iOS 16.1 beta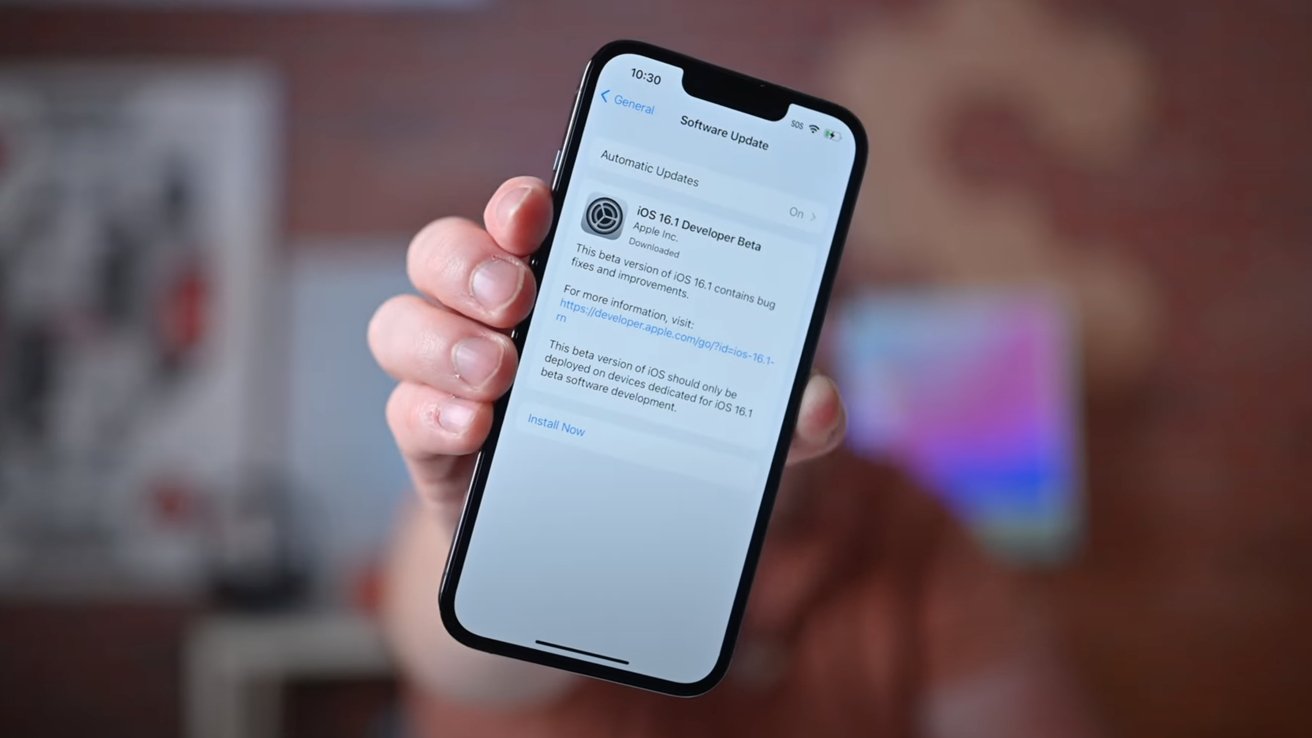 Following the release of its massive iOS 16 update, Apple has already moving on. Here's what we've found hiding in the iOS 16.1 developer beta.
This initial developer beta arrived a mere two days after iOS 16 was fully released. Thus far only the developer beta has been released while a public beta will follow.
These point updates usually refine many of the flagship features that debuted in the major update and that is the case here with improvements to the Lock Screen, Matter, and more.
New changes afoot
In iOS 16, you can customize your Lock Screen with new fonts, colors, wallpapers, depth effects, and widgets. With iOS 16.1, Apple has modified the setup process,
When you tap customize, you can now choose Lock Screen or Home Screen from the get-go rather than after making your changes. This should make it more apparent how you can edit the Home Screen.
The button to link a Focus mode to your Lock Screen is gone in beta one. Instead, you must link the Focus from Settings. In the Settings app, you can trigger a Focus mode from multiple Lock Screens whereas, in iOS 16.0, you were limited to a one-to-one relationship.
The Settings app has a new panel for Matter smart home accessories now. Apple says you need to have a profile installed to use Matter devices, though that may change as we approach the official launch of Matter.
Previewed by Apple with iOS 16, iOS 16.1 will be adding Clean Energy Charging. This will prioritize off-peak hours for charging to help reduce the load on the electrical grid and reduce your overall carbon footprint.
The battery percentage indicator now supports more devices. iPhone XR, iPhone 11, iPhone 12 mini, and iPhone 13 mini now supports the numbered status in the batter icon.
After being removed late in the development cycle, the Shared iCloud Photo Library is back. You can share your photos with friends and family and move between a personal and shared library.
Other changes include the ability to remove the default Wallet app and redownload from the App Store as well as a modified screenshot UI. Developers also have access to the Lock Screen Live Activites API.
Available soon
Apple will beta test iOS 16.1 with developers and public users before releasing it, likely later this year. If you haven't done so already, you can update your existing iPhone to iOS 16.