Ryan Reynolds musical 'Spirited' hits theaters Nov 11, Apple TV+ Nov 18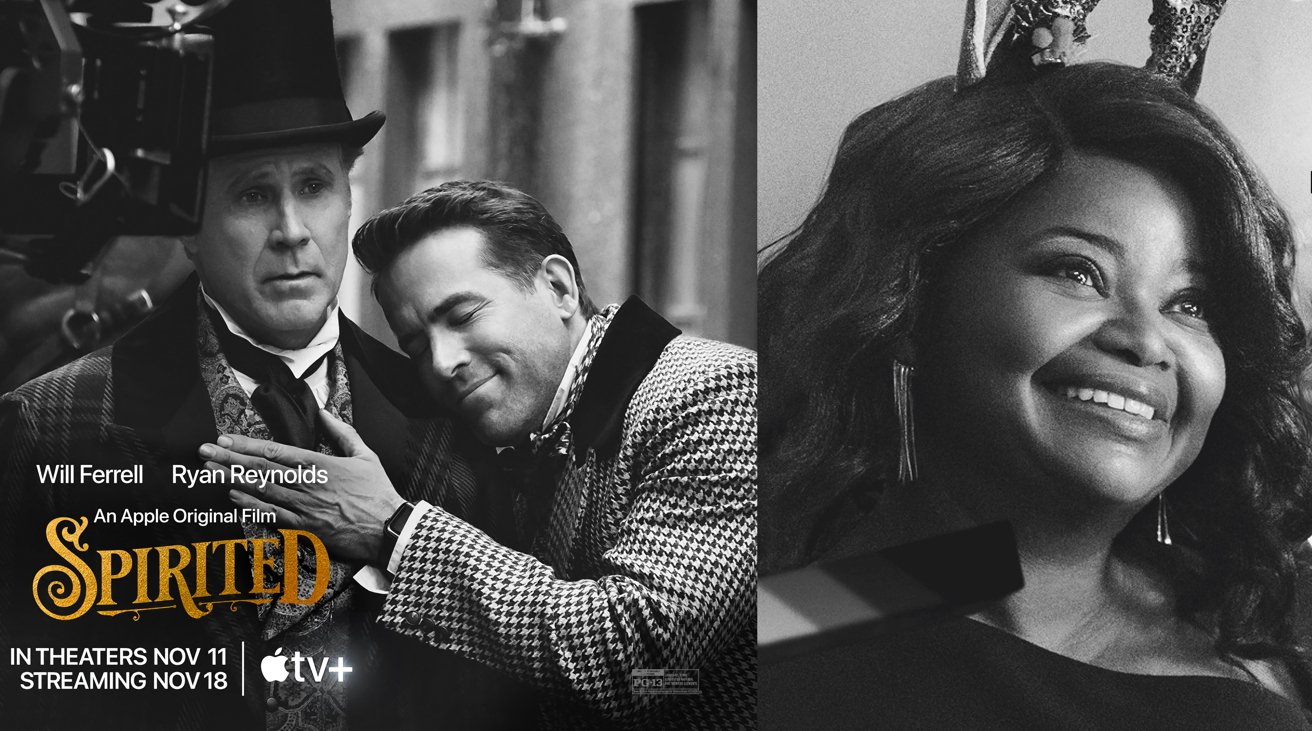 The Apple TV+ reimagining of "A Christmas Carol" will be available to watch in November, with Apple confirming the Will Ferrel and Ryan Reynolds musical will appear both in theaters and streaming on the service.
A rendition of the Charles Dickens classic, Apple will be releasing the film to theaters on November 11, according to tweets from the official account publishing posters for the movie. One week later, on November 18, it will be available to stream via Apple TV+.
The selection of posters feature Will Ferrell, Ryan Reynolds, and Octavia Spencer, and indicate the film is rated PG-13. The account also confirms the type of film it is, stating in brackets "Yes, it's a musical."
The promotion of "Spirited" is much closer to the actual release date than earlier efforts. In December 2021, Reynolds took advantage of the Photos' Memories feature to show some images from the movie, almost a year before its release.
Reynolds and Ferrell also went viral on TikTok, singing along to Mika's "Grace Kelly" while in costume and on set.
"Spirited" will be available on Apple TV+ to all subscribers of the streaming service, both direct subscriptions and under Apple One.